Resto XJ Build thread...College budget style!
---
Ok, so I'm gonna be giving a shot at a build thread for my girlfriends XJ. We're both in college, so money isn't plentiful. So without using too much money, we're going to attempt to restore a descent XJ. It's a 1994 with 165k miles, 4.0, AW4 and 8.25 in the rear. She picked it up for 1200 bucks. The inside is as clean as can be, but the outside has got some dents. So over the next month, I'm gonna be working on it. It's going to be painted Black Metallic, get a Rubicon Express budget boost and bigger tires to compliment. The best thing about this is she provides the funds while I get to work on it, and use it when I feel like it
Heres how it looked when she got it. With tires that look like they should be on a civic, they needed to be upgraded.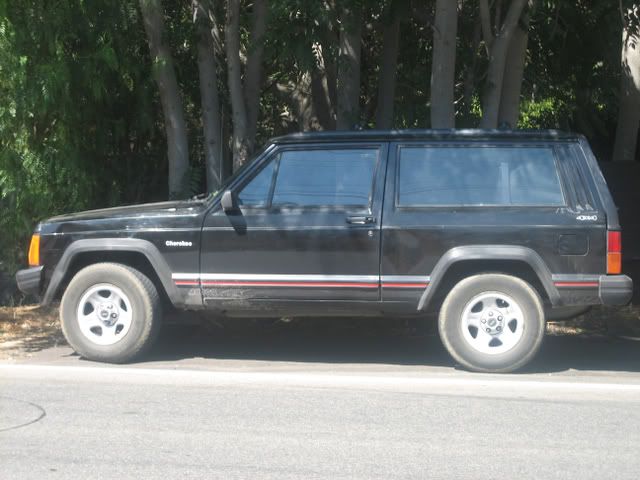 After driving on those for a week, they needed to go. My girl has a gift of finding stuff for cheap. Saying that, she found a used set of BFG AT's at a tire shop with about 20-30k miles of tread left. Mounted and balanced, the total came out to 75 bucks
As soon as we got to my house, I got some rattle can and painted the rims. I don't have a driveway pic, but here it is on the Bald Mt trail.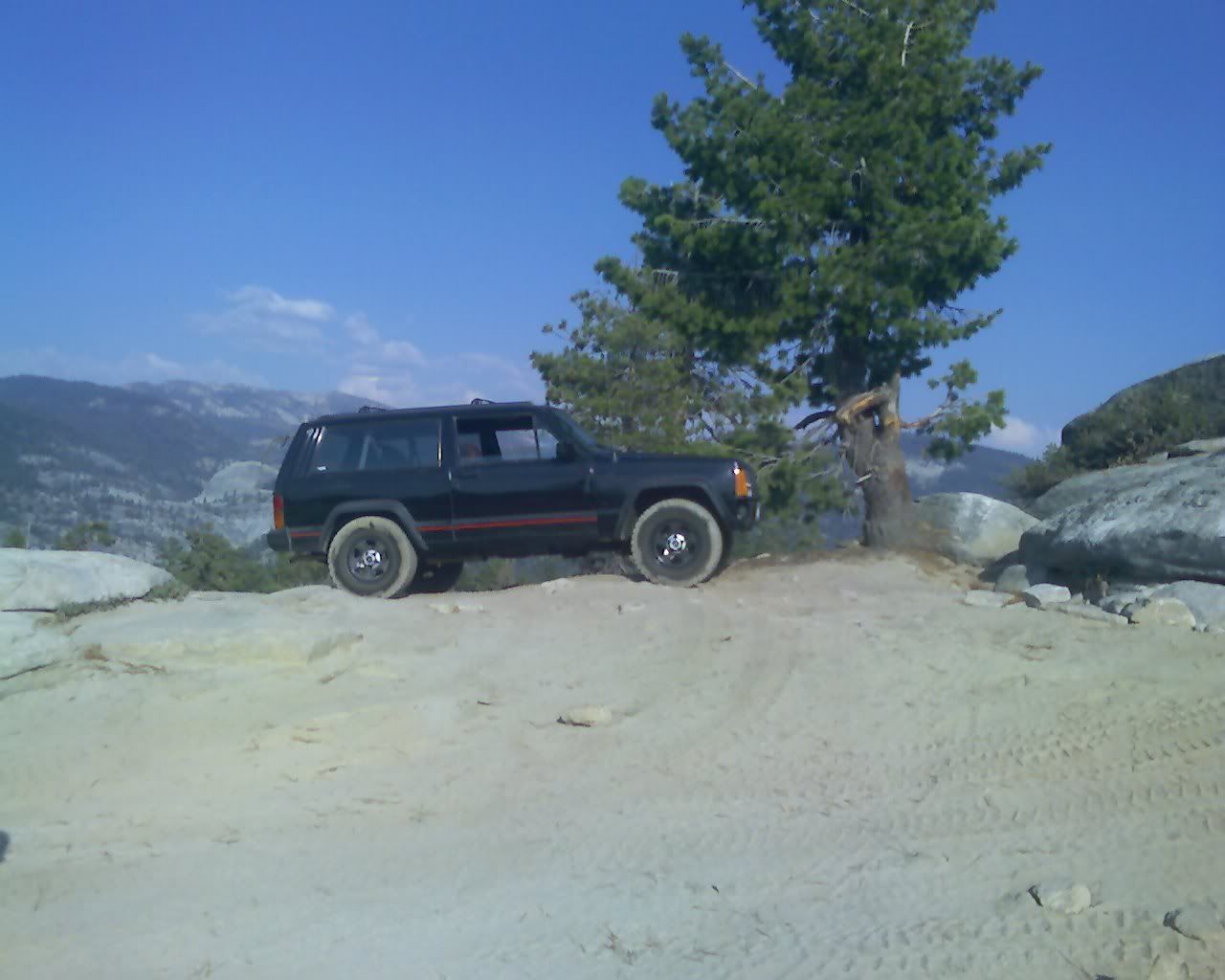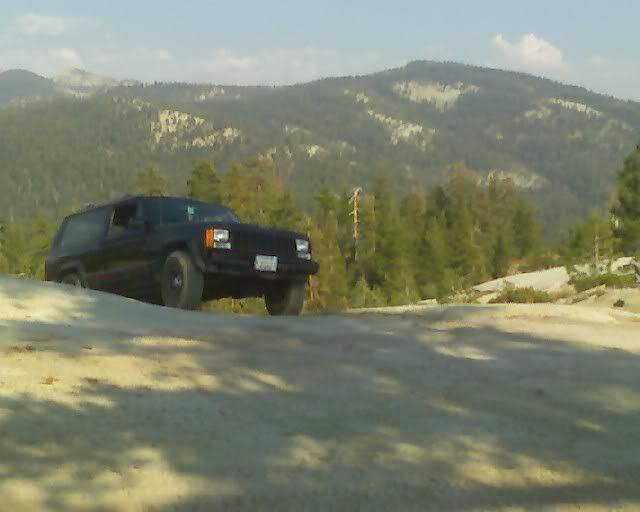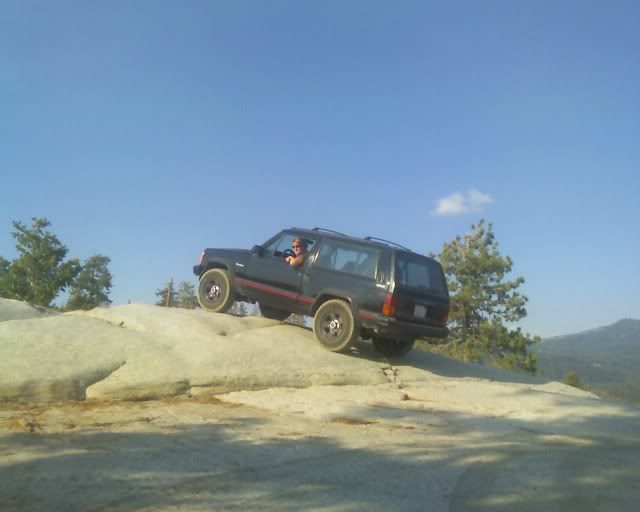 After driving in it on the freeway, I couldn't help but notice the excessive wind noise from the door. I looked into it and found the upper door hinge was breaking away from the body, causing the door to sag and seperate from the jamb. So I got my nifty High Lift Jack off of my TJ and used it to my advantage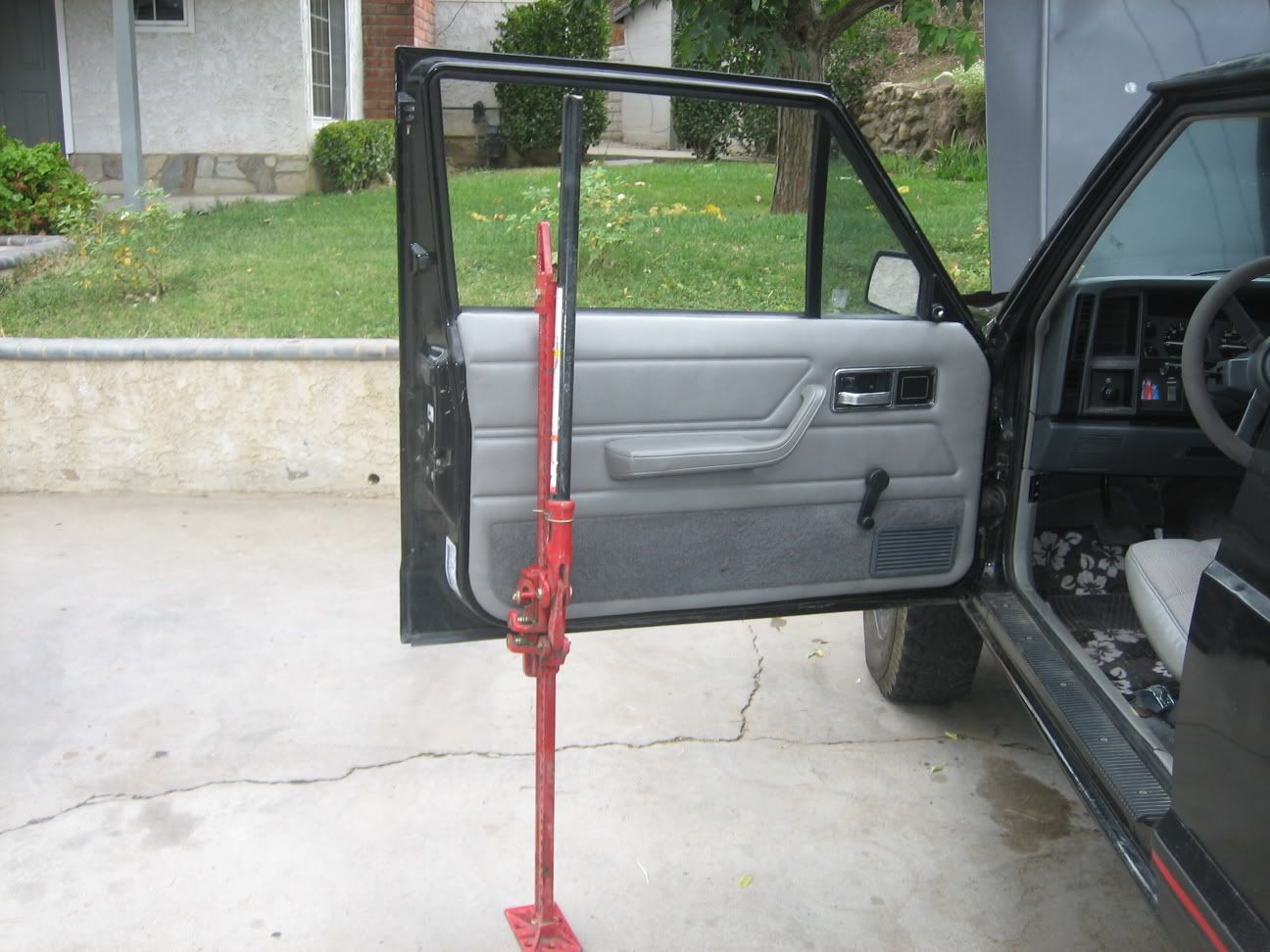 After that, I busted out the welder and welded the hinge. It's got to be the UGLIEST weld I've ever seen in my life, but it works. And FWIW, gassles flux core welding sucks
. But the hinge is fixed, and I sprayed it with some paint to prevent rusting.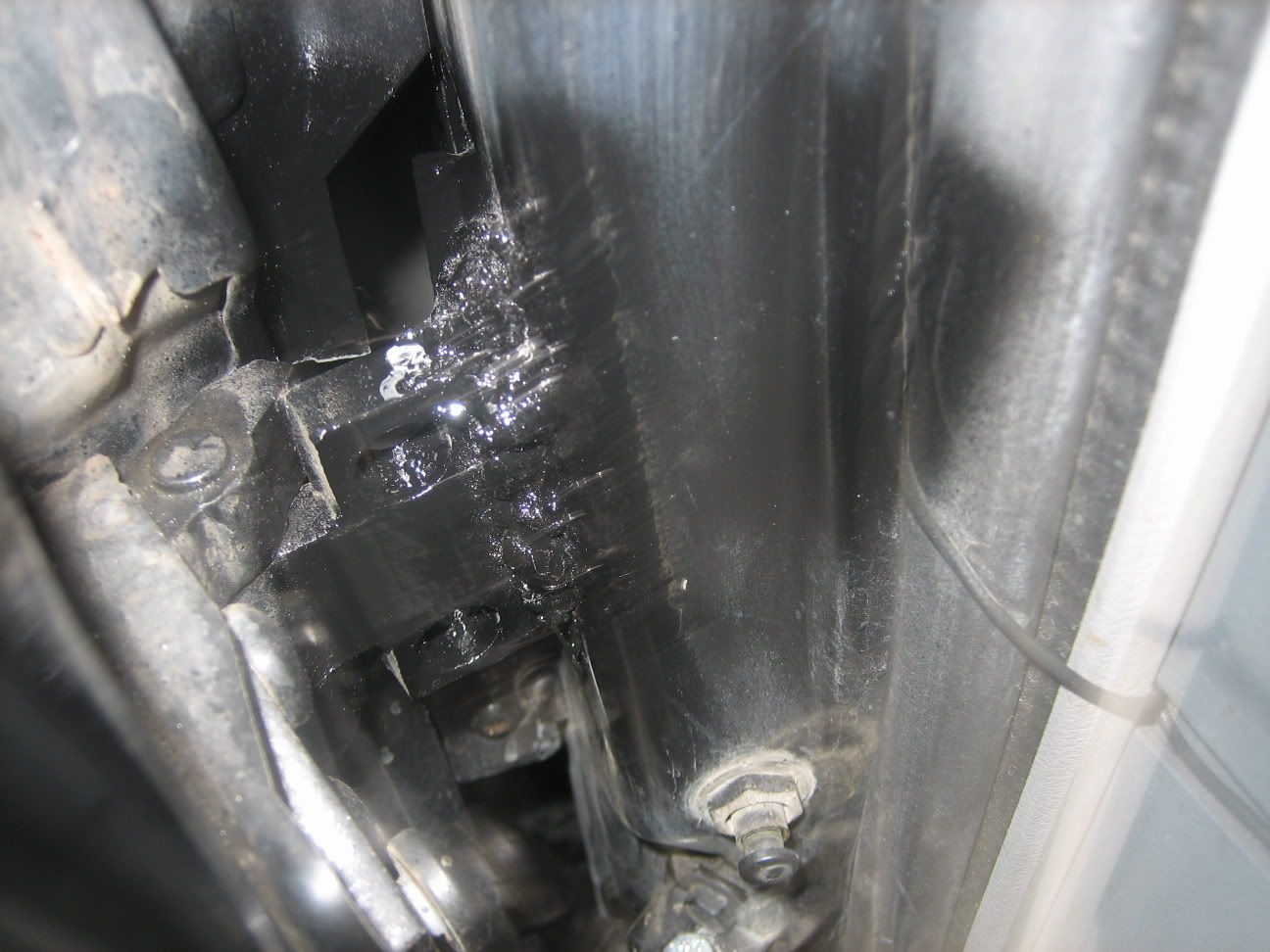 ---
1990 YJ-The wheeler
2015 JK- The DD
---
Last edited by LJameson; 11-02-2008 at

01:00 AM

.