for all intents and purposes, the passy floor is all welded in in the front.
behind the front seat mount is all welded in on both sides in exception to a tiny like 2''x4'' plate by the seat belt buckle bolt on the passy side, and like finish beading along the back.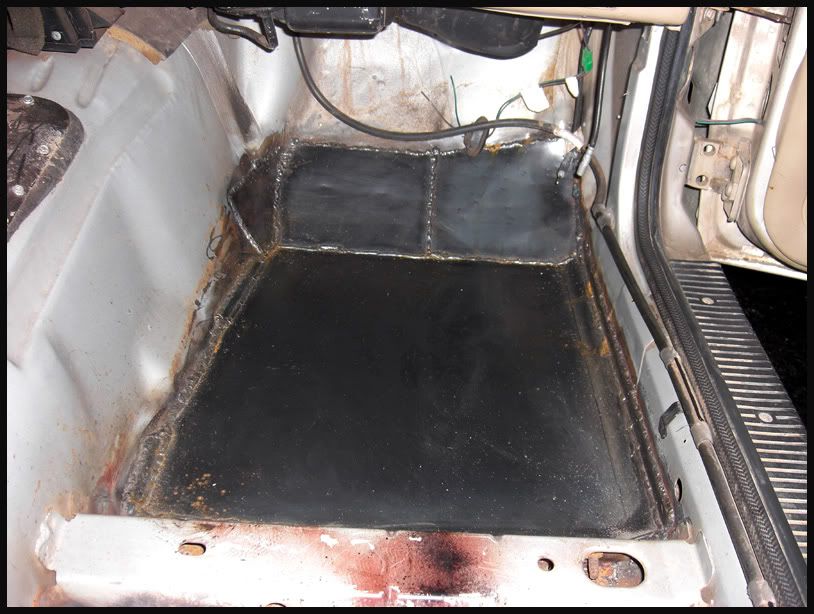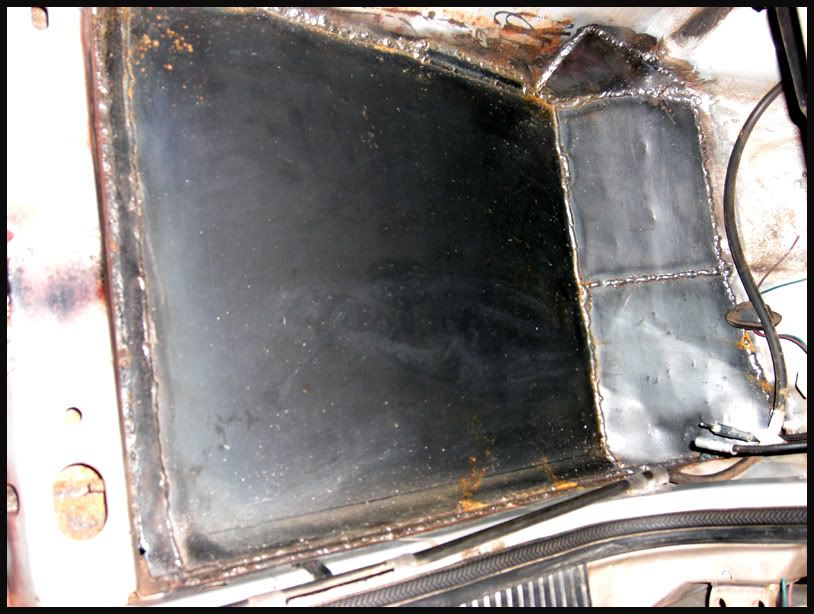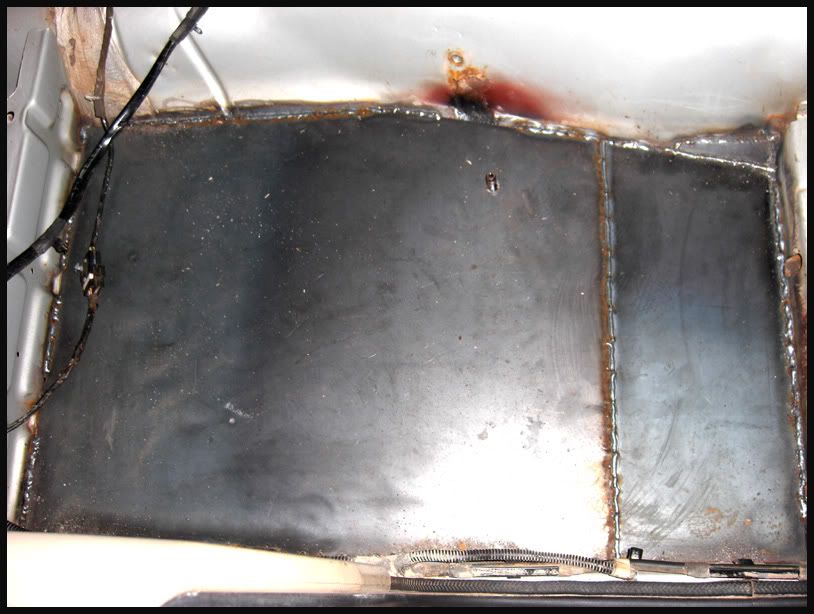 driverside floor needs one plate in the corner, i just didnt get to it, i like to bounce around so i dont get burnt out.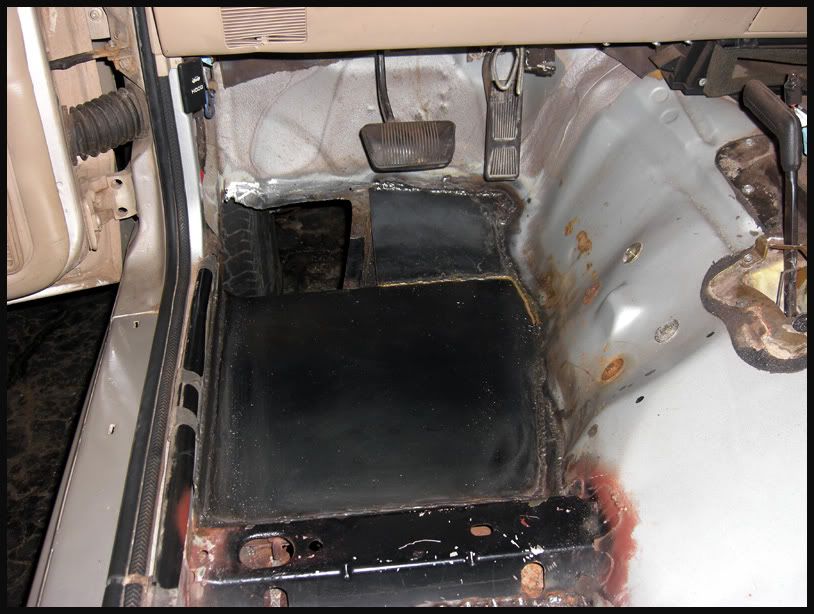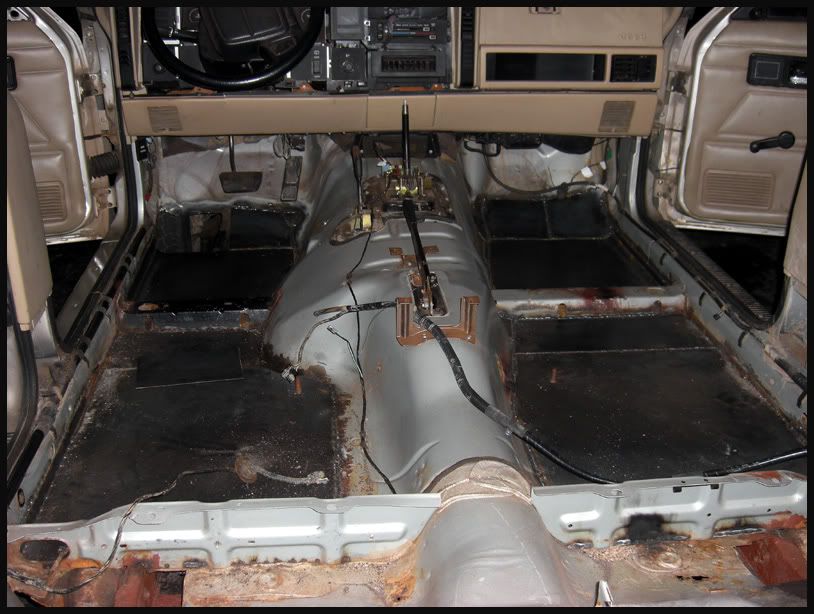 did a little work on the back floors too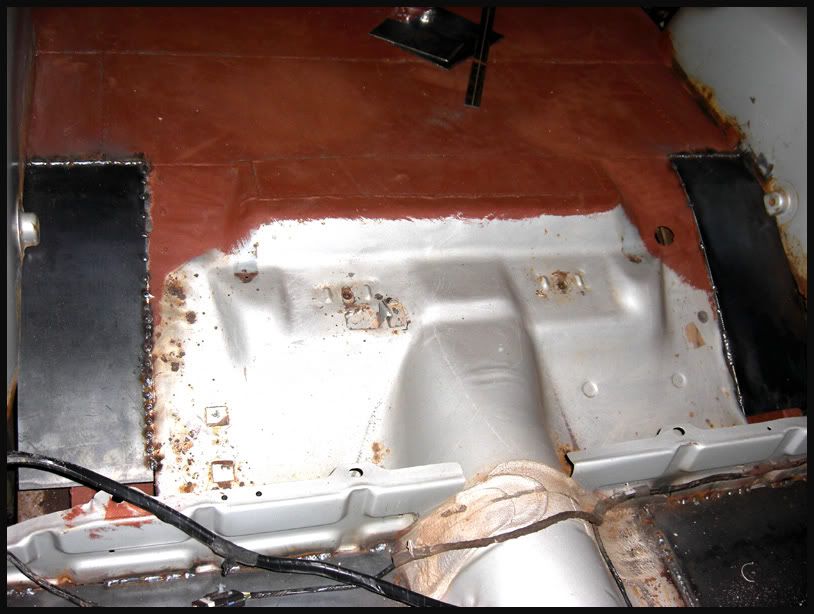 annndddd my holy grail. screw folding the rear corners, and dealing with pop rivets, sealer, and other amatuer methods. do it right, do it once.. profit.
the outside plate is 3/16th's tied into the other 3/16th that goes past shackle to shackle on the rear, also tied into a plate on the outside and the 14guage floor. its straonger than it ever would have been.
nay sayers can fold 2 pieces of 24 gauge all they want, but i can destroy a stock floor with a rubber mallet.