Figured I post this up here in case anyone has this issue.
The previous owner really messed up the plastic on my truck, he took a scothbright pad to them trying to get rid of oxidation and the old luv bug damage. No plastic "restoration" products worked, not did heating. So I was faced with either replacing them, or recoating. I redid the grill and headlight bezels after fixing the cracks the same way, so I knew it would work out ok.
Prep: I scrubbed the bumper with soapy water, sanded lightly with 220, the wiped clean with denatured alcohol.
Before: it was a lot worse then the picture shows.
Finished: I used several light coats of Duplicolor Bed Armor, it goes on spotty, but dries to a uniform fine grain finish. Then 2 coats of Krylon fusion satin black. I am pleased with the results.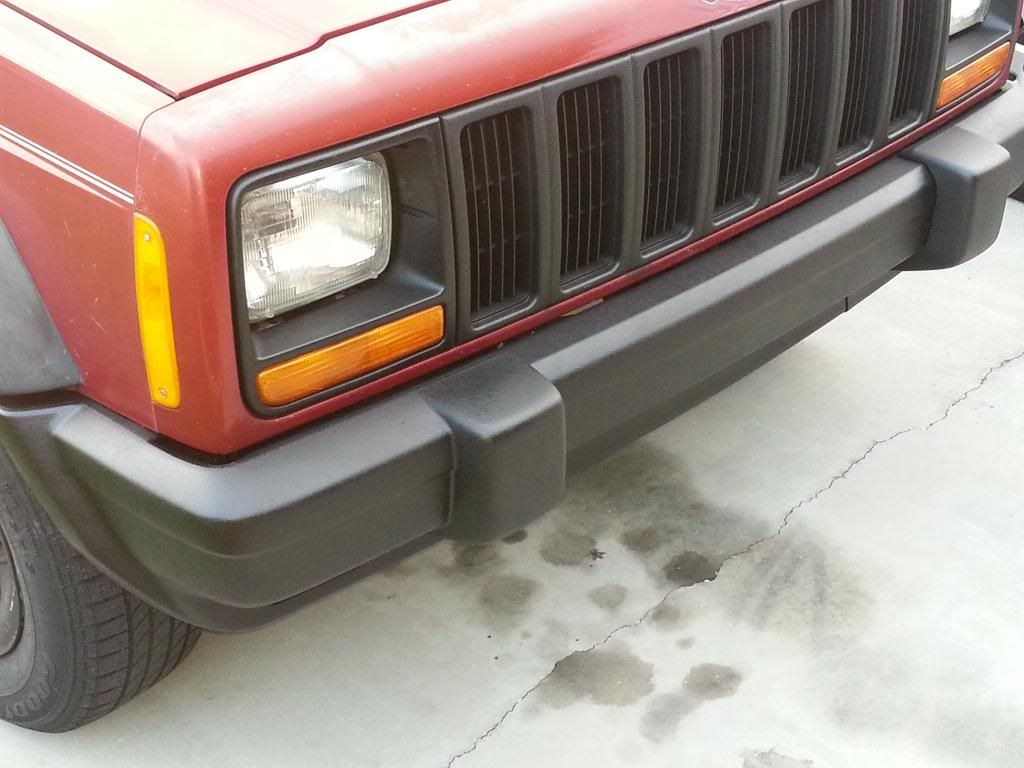 Here you can see the unfinished fender flare, the whole front was just as bad before.
What do you guys think? I'm pretty happy with it, and the krylon touches up easily is need be.