Project "Cheep Jeep"
---
hey everyone, some of you may have already read my previous post about a potential project...
http://www.jeepforum.com/forum/f11/p...roblem-884232/
Well i picked it up in cali over the weekend and trailered her back home to vegas.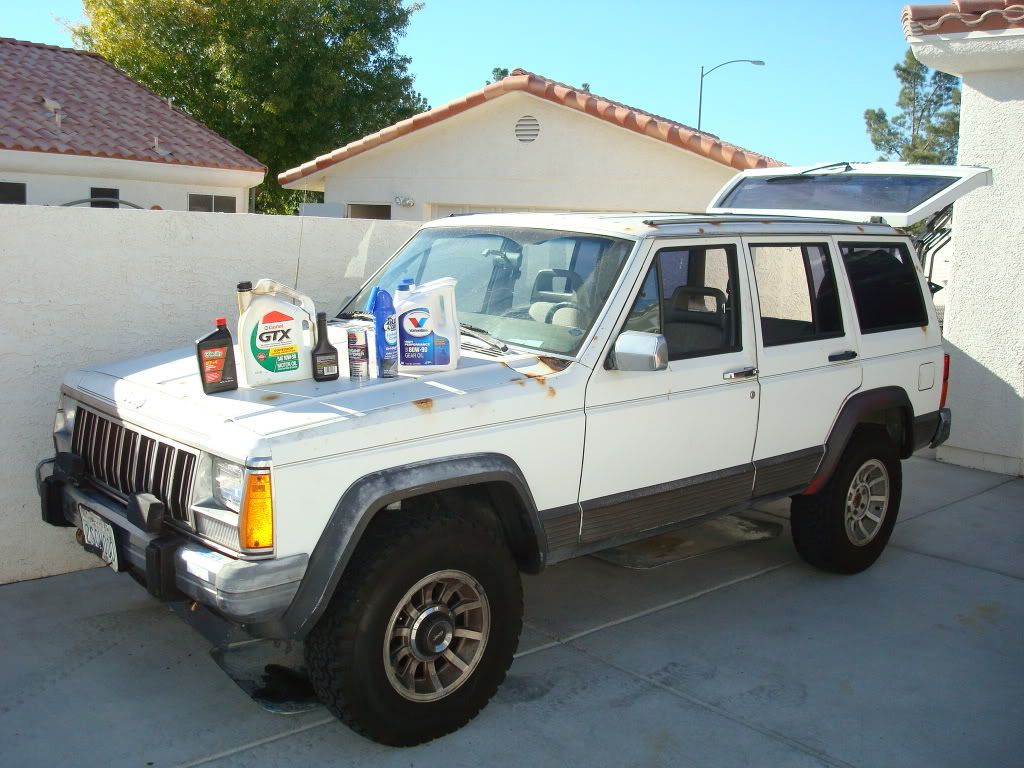 http://i156.photobucket.com/albums/t...t/DSC01219.jpg
1990 XJ, 4.0, aw4, dana's front and rear, tow package, 242 t-case.
Today, i spent all day going over the jeep, changed out all the fluids, repairing shorted wires, battery, induction flush, major tune up and cleaning/degreasing. My goal is to make all the repairs it needs first before doing the lift, tires, fab. etc. So far i have about $300 in this guy (including trailer rental and fuel). Not a bad start for a good running vehicle. More will come when money allows.
Future mods:
Rough country long arm kit
Custom bumpers
rock rails
Rims/ tires.... thinking going with 33's
Winch
and whatever money allows....
---
ITS A JEEP THING... YOU WOULDN'T UNDERSTAND.
http://www.jeepforum.com/forum/f11/p...p-jeep-892777/
1995 XJ 4.0, AW4, 6.5 IRO Long arms, 4.56's, Auburn ECTED Dana 44 rear, SYE, 33's (SOLD)
1998 XJ 4.0 AW4... ALL STOCK... NEW PROJECT
1964 SS Chevelle, BB 396, 700r4. project in the making