Registered User
Join Date: Jun 2016
Posts: 23
Mystery Harness??? 96 Cherokee Sport 2WD 4.0L
---
Was cleaning engine electrical connectors and I noticed this tucked under the chassis.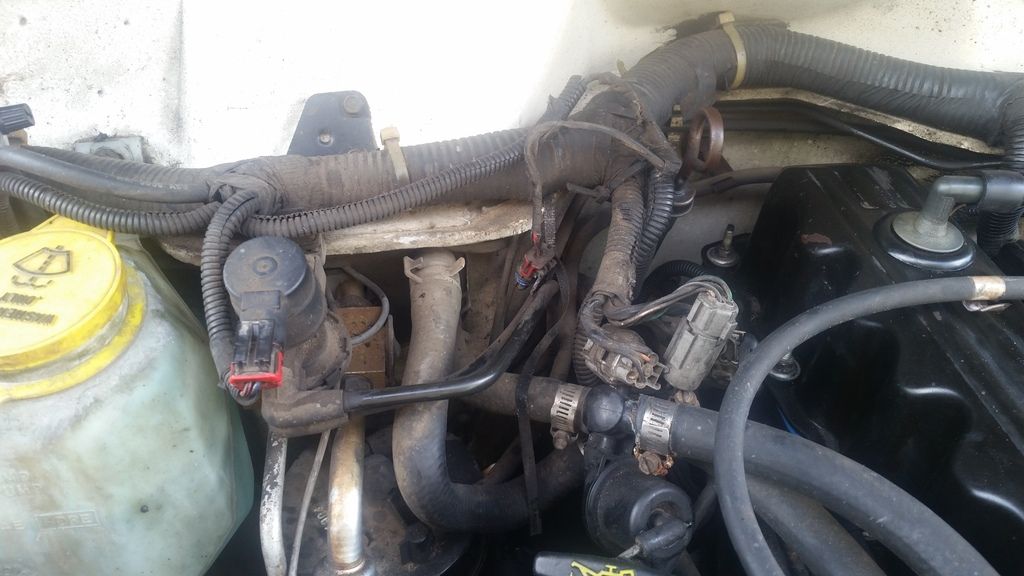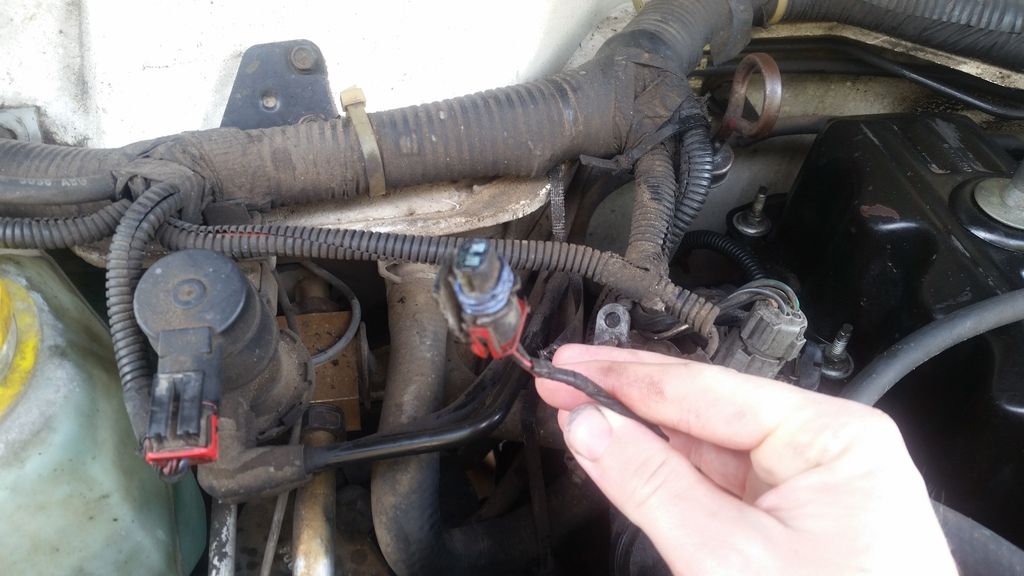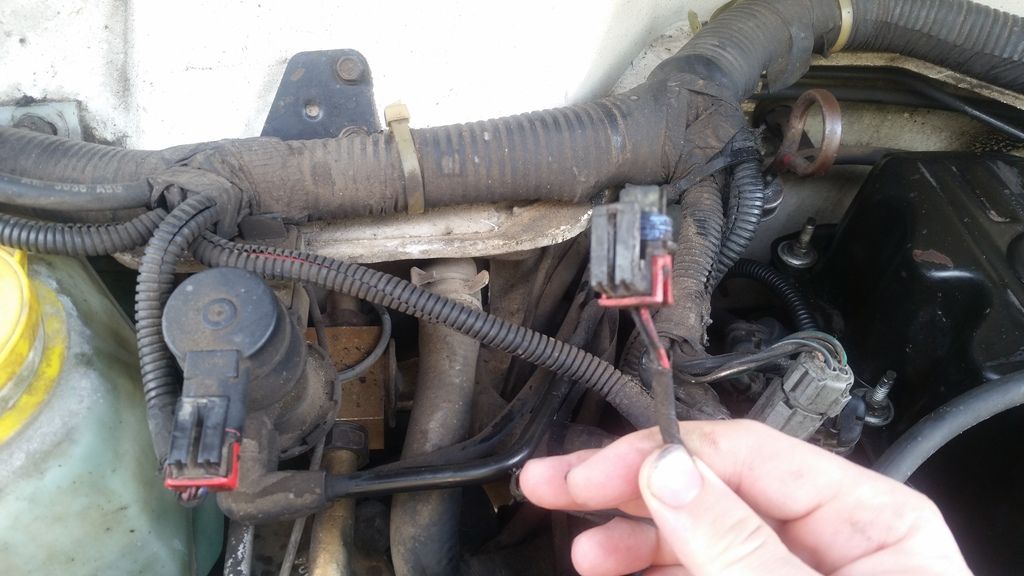 An electrical harness that apparently goes to nothing. I looked all over for a match connector and could find one. It's got some corrosion on the connector and looks to have been unconnected for quite some time. Jeep runs great so it doesn't appear to be affecting anything critical. I'm asking anyone to take a look under the hood and see if they have this or maybe could tell me where this mystery harness goes. Thanks!
Real Jeeps have dents
Join Date: Apr 2002
Location: out in the garage - Minneapolis
Posts: 25,794
Is the underhood light fixture plugged in ?
---
.
A recent Gallup public opinion poll shows the NRA, at 58% approval, has a higher approval rating than either Hillary Clinton or Barack Obama.

Progressive Liberalism: Bringing you new Healthcare ideas so wonderful, they have to include mandatory participation ...
Originally Posted by Ronald W. Reagan: Government is not the solution to our problems; Government is the problem.

Web Wheeler
Join Date: May 2013
Location: Southgate
Posts: 3,838
Yup Tim's right on. That's the harness for the under hood light.
---
Quote:

Vaginal condoms. I wheel a minivan.
Registered User
Join Date: Jun 2016
Posts: 23
Quote:
Is the underhood light fixture plugged in ?
It doesn't have one but I just might install it now that I know the harness is in place. Thanks fellas!
Web Wheeler
Join Date: Mar 2006
Location: Helsinki, Finland - on the European side of the Atlantic
Posts: 8,647
There's nothing to worry if you see unhooked/ loose connectors on Jeeps. They've used pretty much the same wire harnesses for all trim levels, so you will have a lot of loose ends on a Sport with no options, compared to a Limited with all the bells and whistles selected from the options list.
---
1998 Grand Cherokee 5.9 LX daily driver, 1.75" BB, 32" KM2s, HPD30 Eaton e-locker/D44a stock LSD, 4.56 gears, custom- fabbed tube bumpers and tube fenders,...


To view links or images in signatures your post count must be 10 or greater. You currently have 0 posts.



1990 XJ Limited (4-door), 4.0 I6, AW4, NP242, ***rolled and totalled @ 165k miles***

***Under construction***
1990 XJ (4-door), 4.0 I6, AW4, NP242, PBR 42" tires, Unimog 404 portal axles, 110" WB, full cage + uniframe completely rebuilt, front 3-link + panhard / double triangulated 4-link rear,... ***SOLD***
Currently Active Users Viewing This Thread: 1

(0 members and 1 guests)
Posting Rules

You may post new threads

You may post replies

You may not post attachments

You may not edit your posts

---

HTML code is Off

---