My XJ build thread... oh and HI
---
well im new here, from san antonio, and am on a lot of the local texas boards, but i wanted to get more of an XJ turn out so here i am...anyway, to kill two birds with one stone, im making my hello and build thread in the same. so HELLO! and heres the start of the rig
well i have A LOT of plans for this things and ive already started on a couple
this is what she looked like when i first got her.
92 xj with 266k on the body, and 10k on the engine and tranny. great working 4x4 and NO rust or damage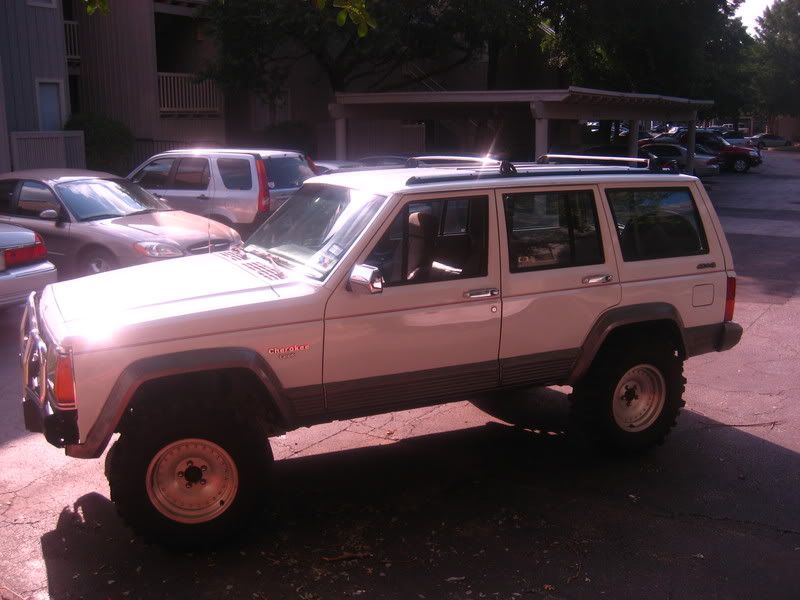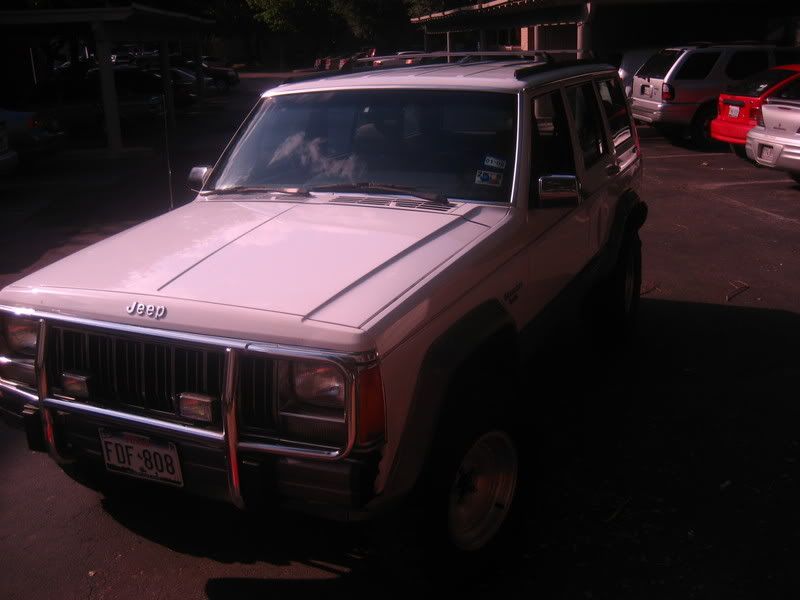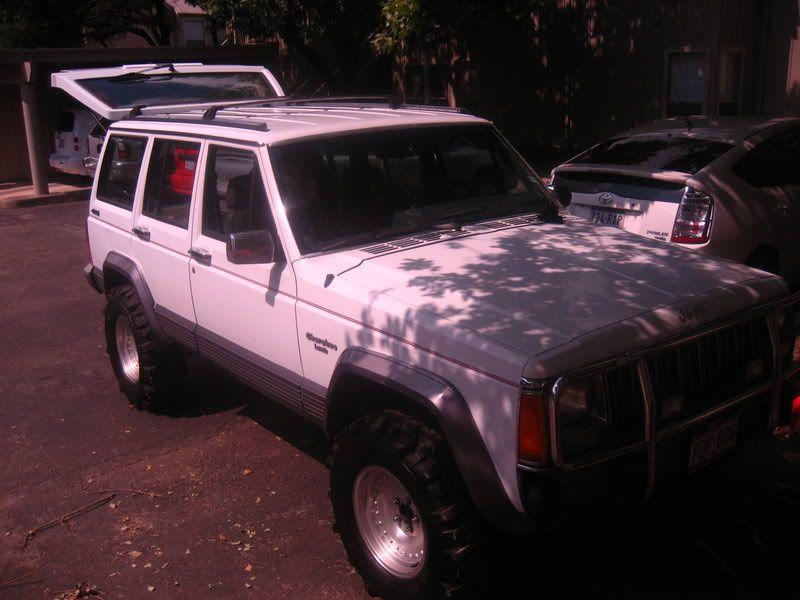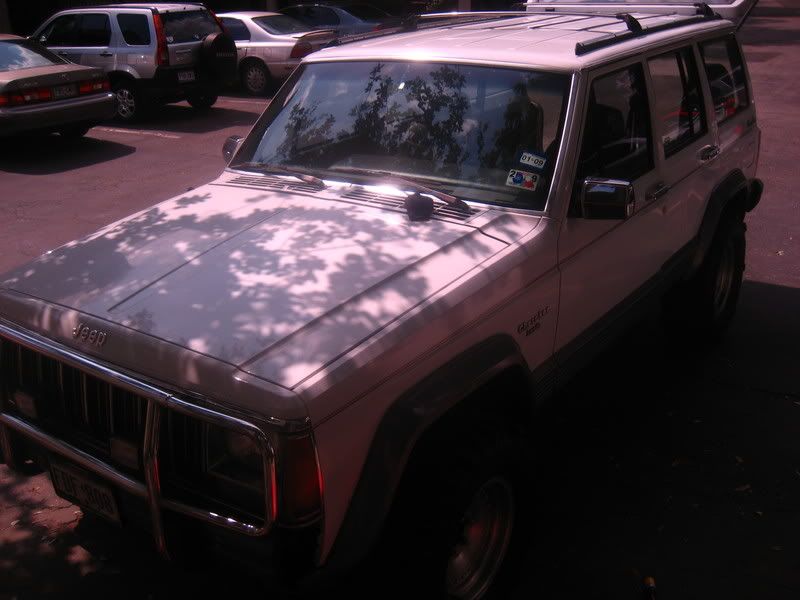 it was a solid basis for a daily as it sat, but making something into your own is much more fun
so first came a new set of wheels and tires since i couldnt stand those super swampers
so here it sets with a set of kumo venture m/t's with standard black american racing wheels courtesy of craigslist
next i wanted to get rid of that ****ty grey cladding on the bottoms of the panels along with the fender flairs.
to do this, i looked into doing herculiner or rhino liner for them, but couldnt decide on the color, so i went with just some white spray paint to just get the look.