My Homebrew Intake System
---
Most people said to KISS it. But I did anything but that. My heatshield is very elaborate. It was pretty much inspired by Dino Saava from JU. This was his for his FIPK.
http://www.jeep4.0performance.4mg.com/FIPK.html
Mine is a little more inovative.
I used Rusty's Air Tub and a 6x9 K&N Air Filter. There is nothing to special there. This thread mainly reflected my heat shield/splash guard.
It was a pain in the *** to figure out all the dimensions. It just just fitted pieces of poster board first to get some aproximate sizes. Then I used them a template to cut out my cardboard. (I actaully used the box that Rusty's sent my stuff in)
This was the shape I got. See those black things.....
These are silicone pot pads I bought at wal-mart. There's good up to 675 F so I thought they would be good from insulation in my heat shield.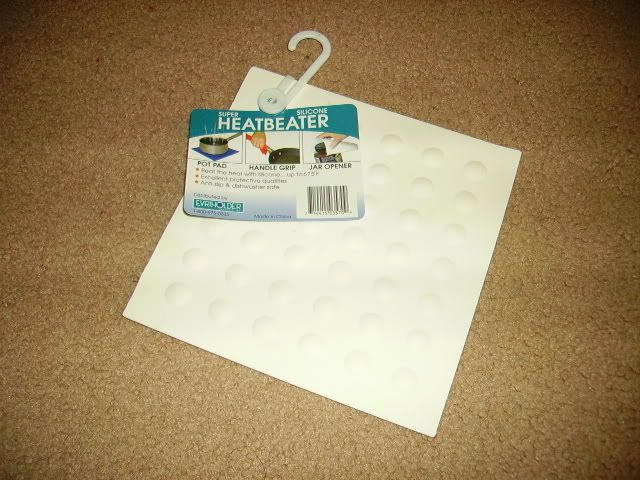 I covered those pads with a another section of cardboard that fit perfectly over them.
Next, I covered the entire cardboard with Foil Tape.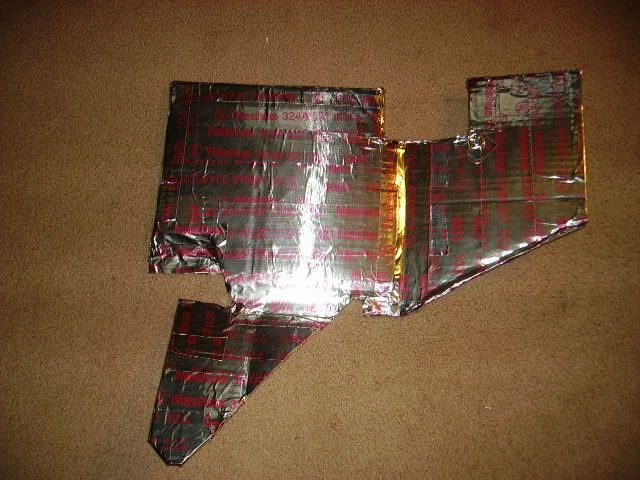 I put flaps with the foil tape on most the edges to make sure there wasn't going to any spaces between the heat shield and engine compartment when I install it.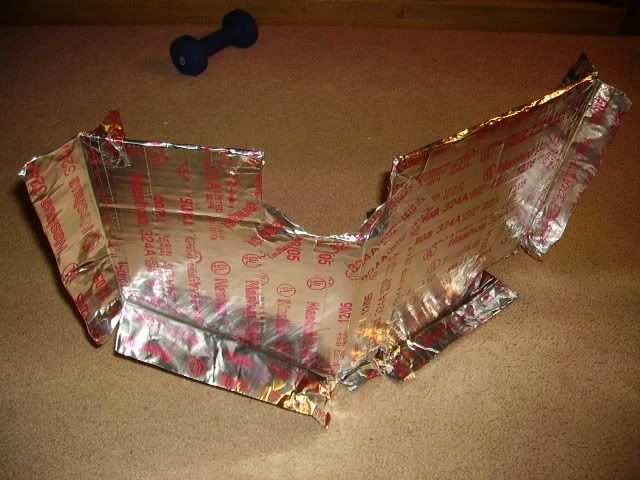 This is what it looks like installed....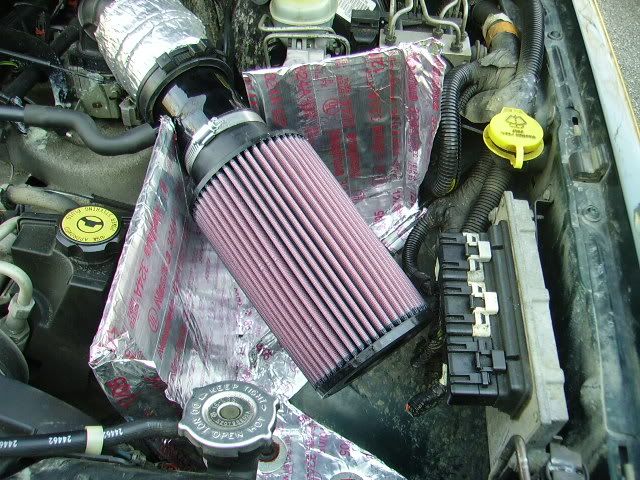 I had to use a couple extra strips of foil tape to tape it right in the compartment to make sure it was all waterproof in the corners.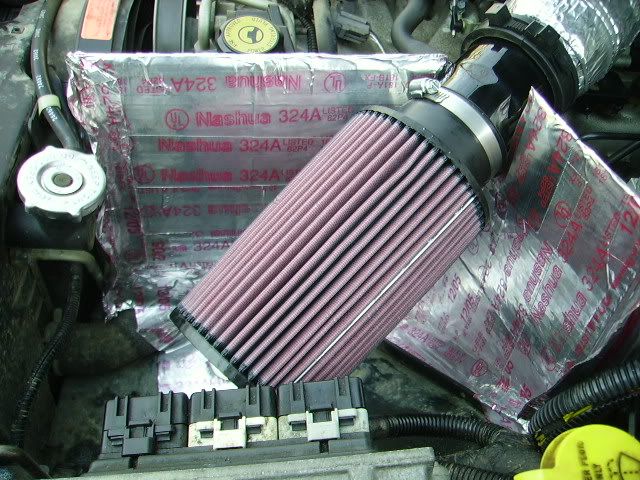 Top View
I used the stock bolts plus some new big flat washers to bolt it down. I also used some RTV Sealant on the bolts to make sure it waterproof there.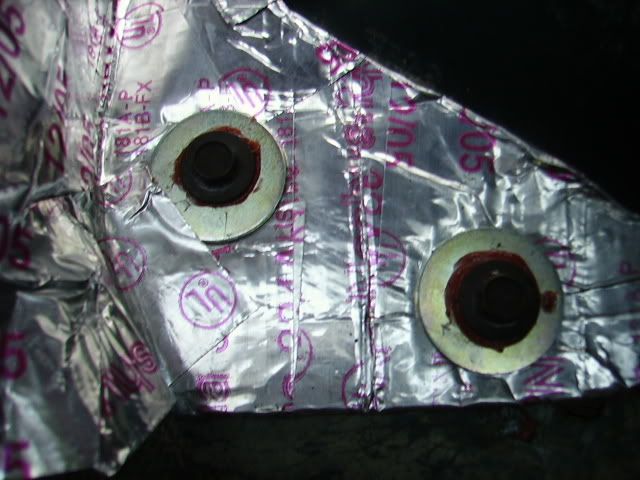 I am going to make a lid for it too when I get the time. If you are interested in bulding one for yourself let me know. I'll help with some sizes and everything.
---
[I]00' XJ Sport. 4.0 I6.
[B]|15" Canyon Crawlers | 30x9.5 Bridgestone Dueler A/T Revos | [Lifted (2" Teraflex Spacers | 2.5" RE AAL | Edlebrocks IAS)| K&N Homebrew Intake | Flow Master 70 |Clear Corners/Side Markers| Class III Hidden Hitch | C4x4 Fronts Tow Hooks | JKS Discos | Surco Safari Rack | Hella 500s |