So I got this 96 Jeep Cherokee Sport for $2000 w/112,000 miles. It is in immaculate condition. Paint is (was) perfect, and interior is almost spotless. It has a 8.25, D30, AX-15, NP231, 4.0 I6. Has a slight miss at idle but runs strong. This XJ is my first car and will be my daily driver and weekend wheeler, so its gotta look cool for them chicks at school and still be capable offroad haha. Capability has priority of course lol.
Wheeled it stock for a little bit: This pic is on slick rock in northern california.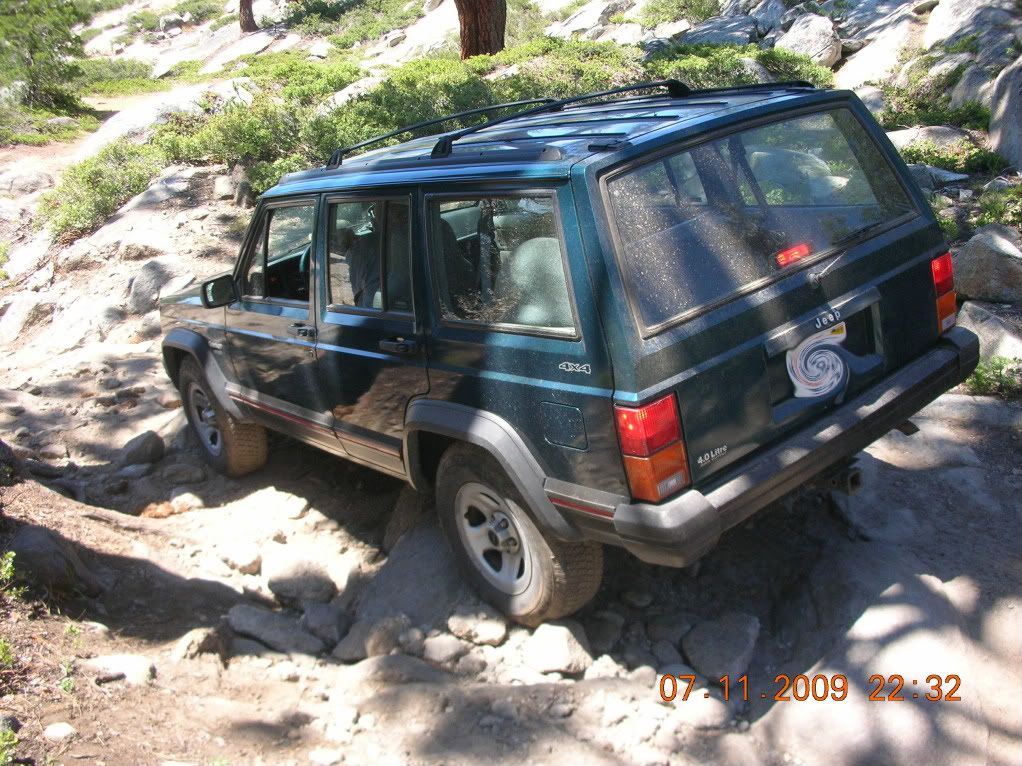 Bought a Rough Country 4.5" full leaf kit, and riced it up with some red walmart paint.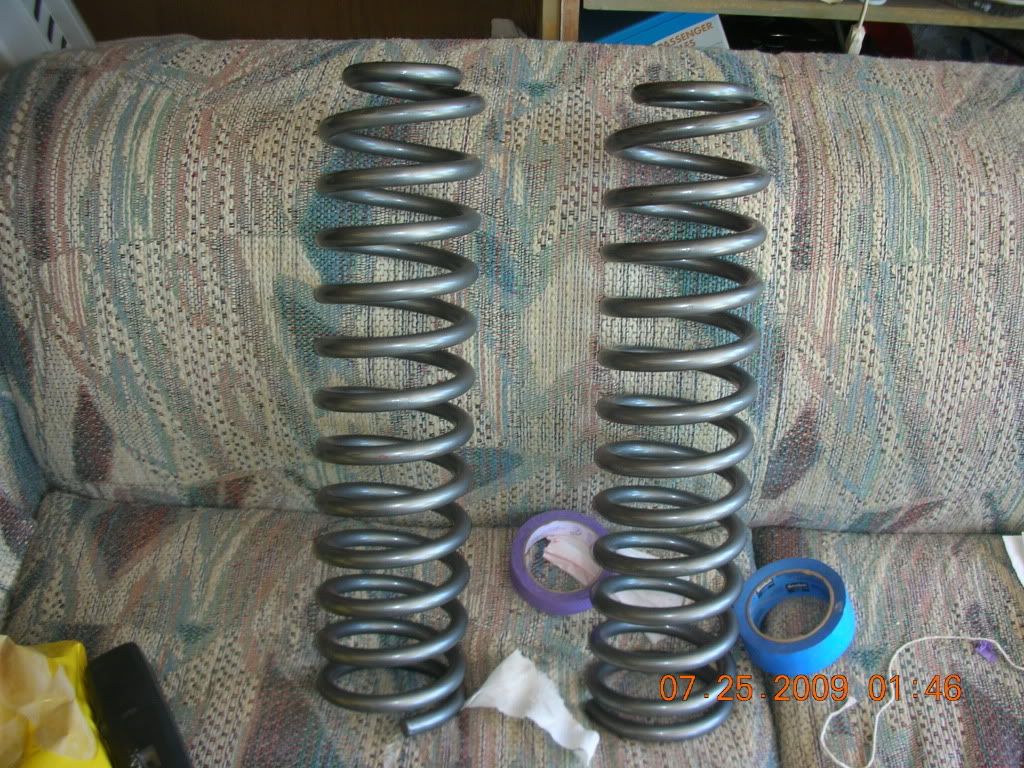 Stock leafs next to RC pack w/shackle... Notice how much shorter it is... Had one hell of a time getting that in.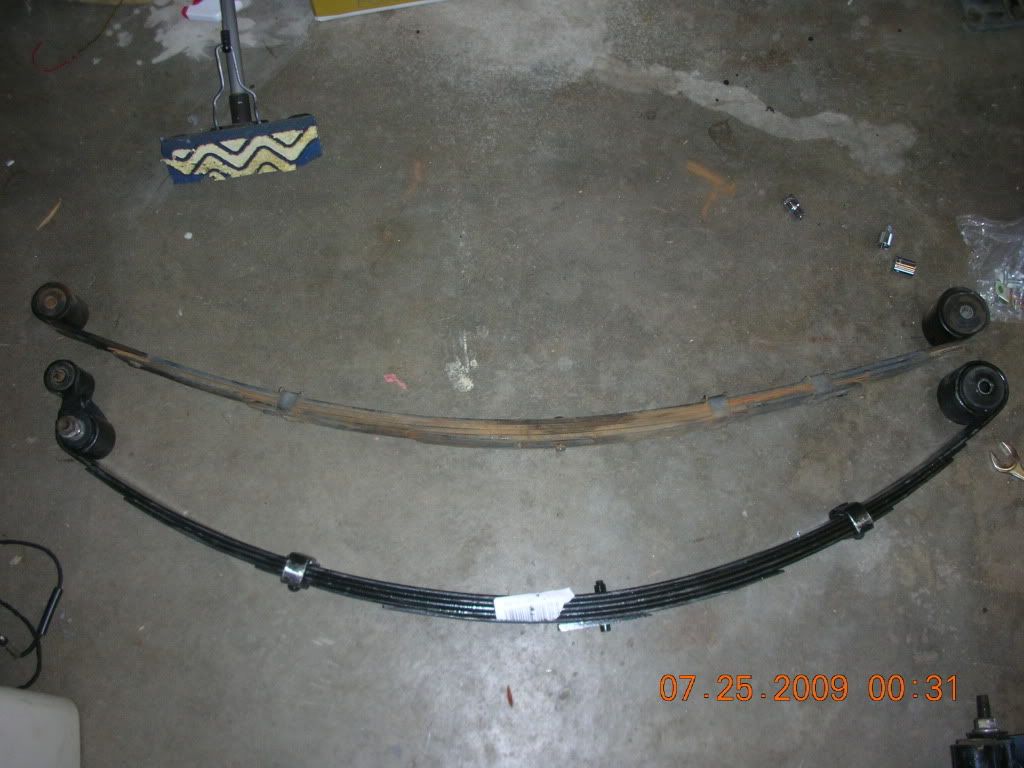 Because they weren't in a box when shipped, the leafs got pretty beat up... It pushed the bushing out half way... Almost installed it that way because I thought it was designed that way.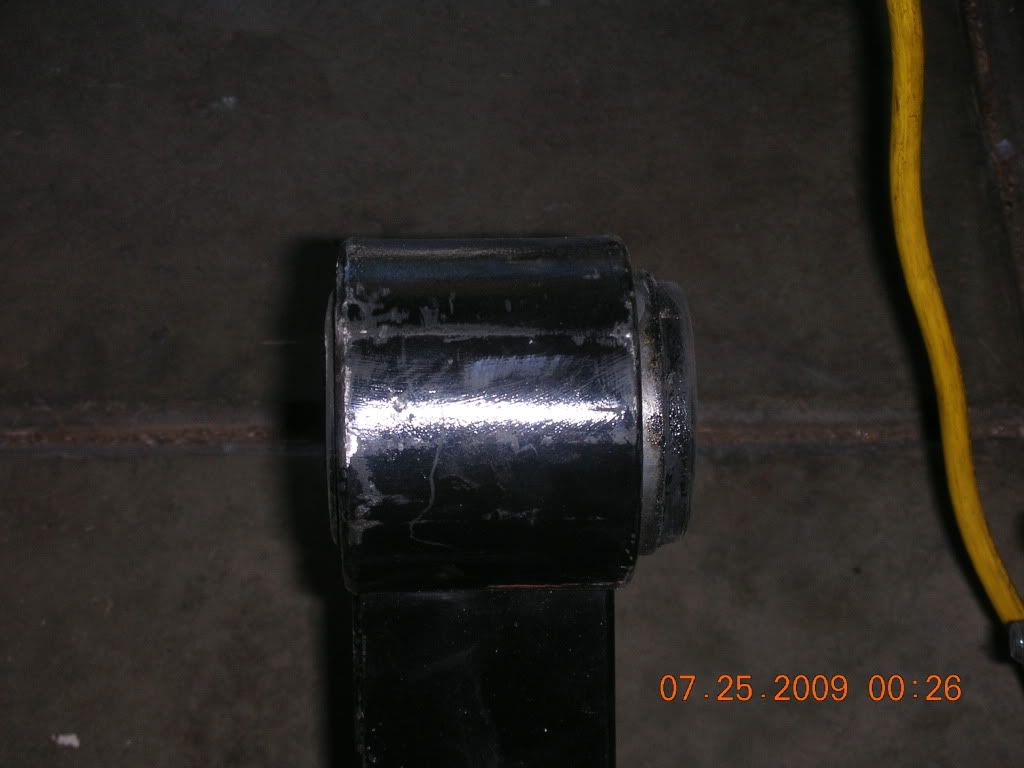 Rear done. Drove it around town like this and got some weird looks. Had major vibes.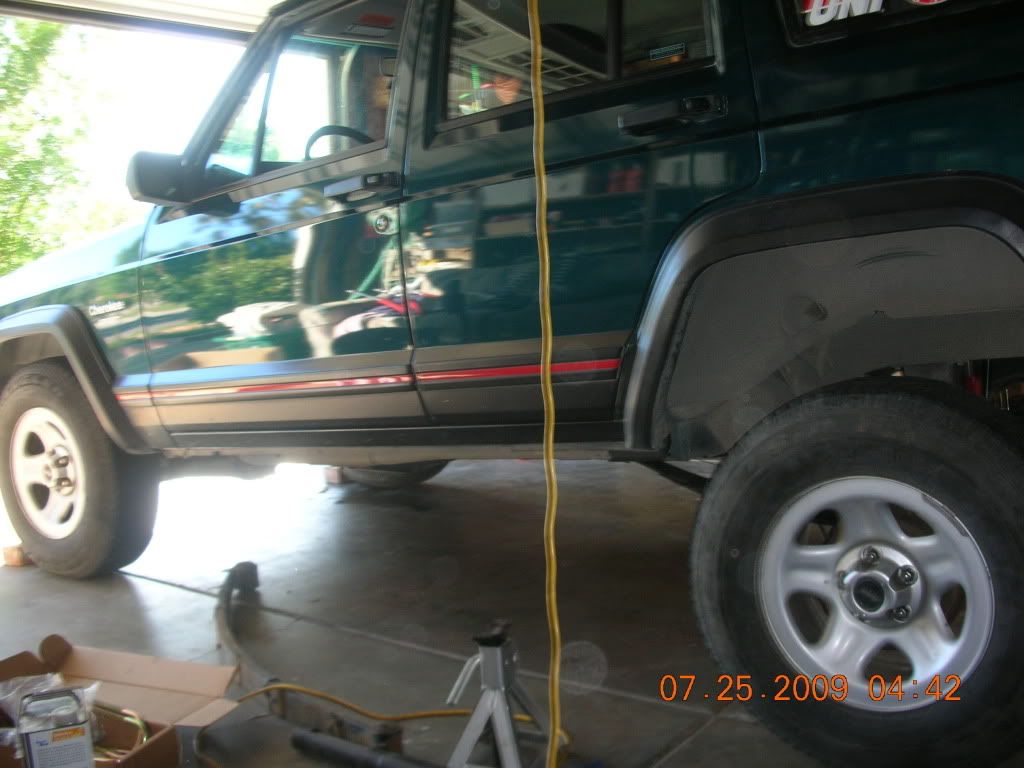 Started on the front.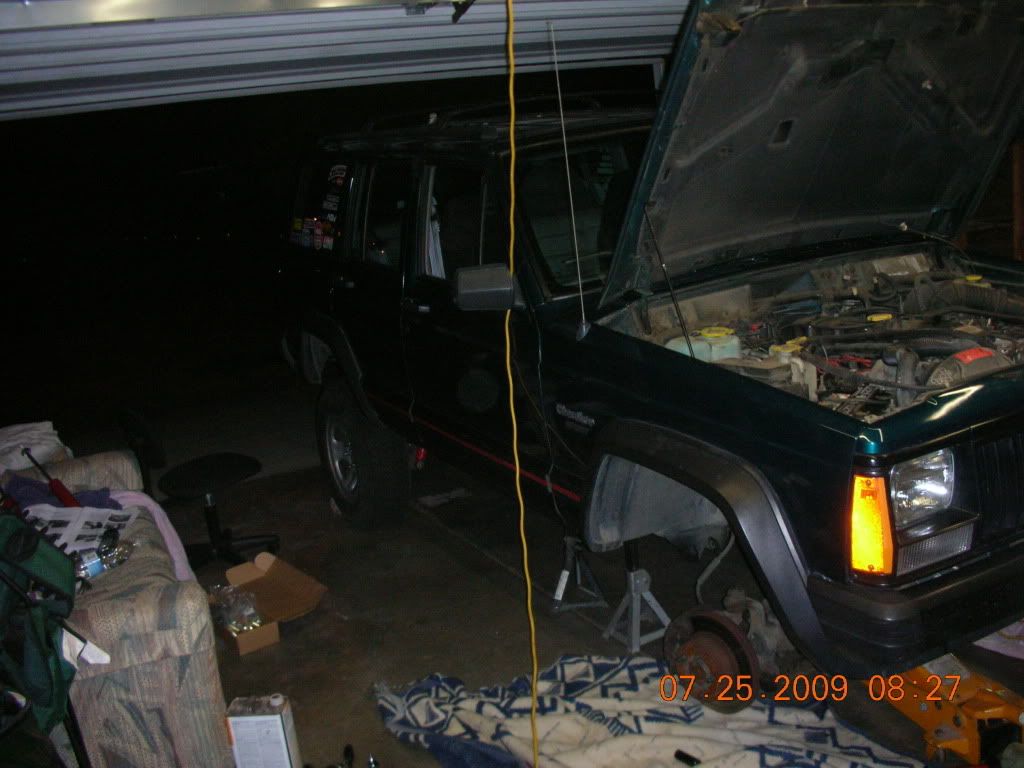 Springs were a PITA to get in. You will NEED a spring/strut compressor (instructions simply said "install front springs" didn't mention a spring compressor).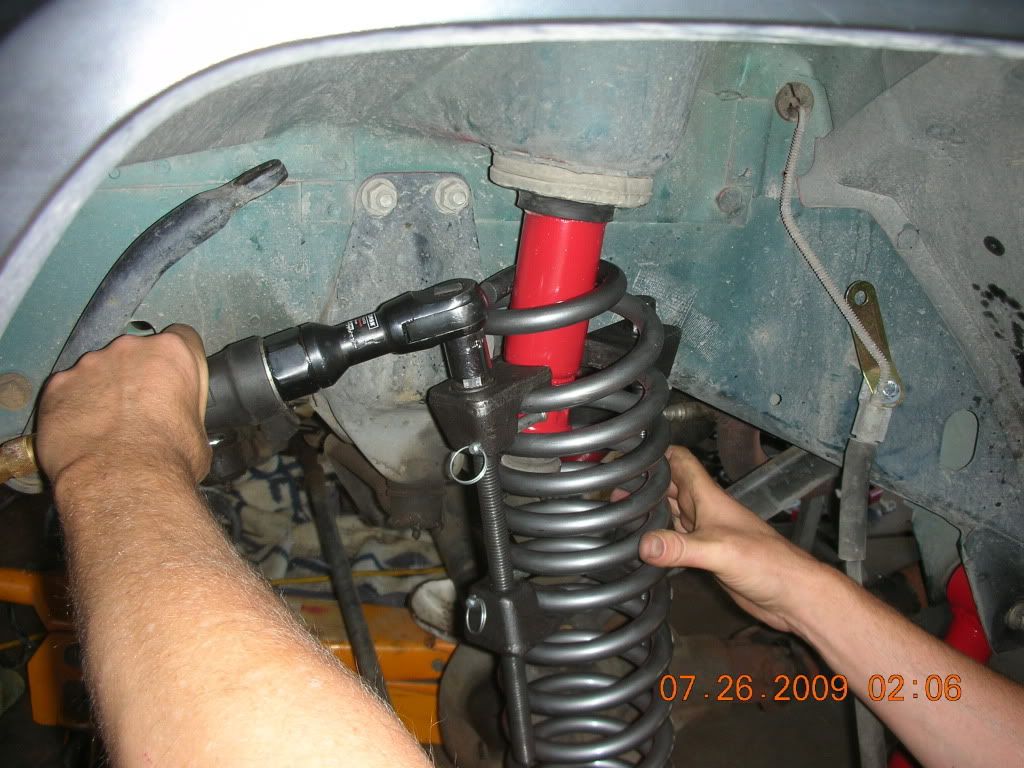 Stock springs next to new 4.5" springs.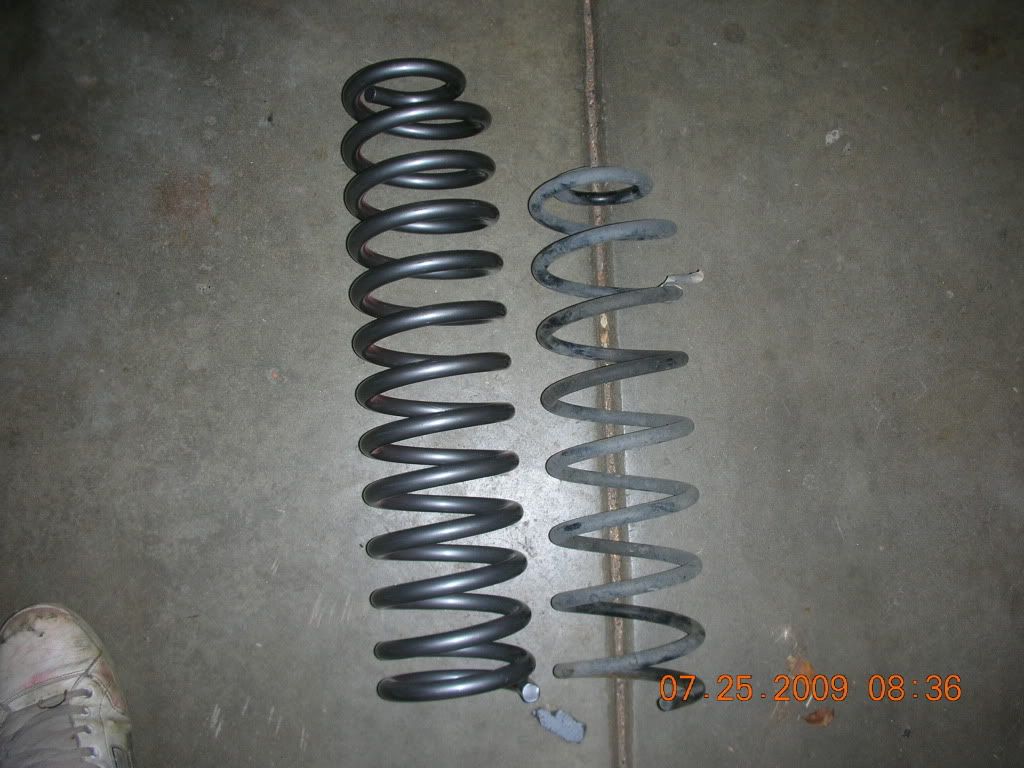 Completed: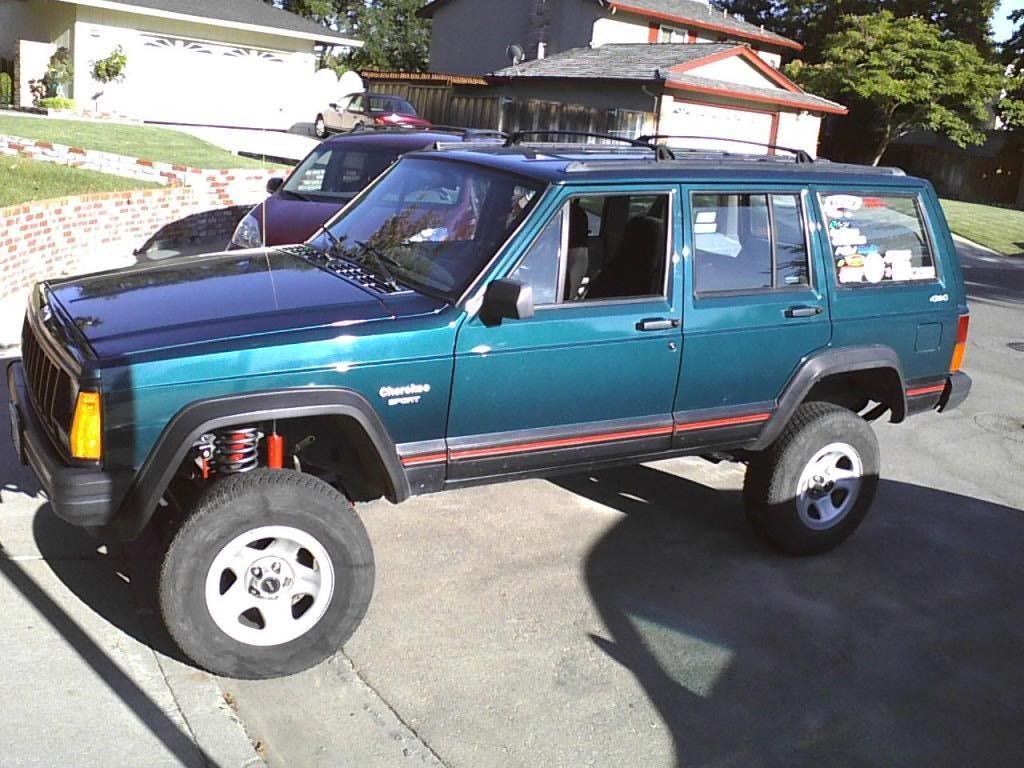 Got the T-case drop in--- NO VIBES!
Also removed the rear swaybar.
Plans:
Rustys diff guards---DONE (RCX)
Homemade rock sliders---DONE
31's or 32's at first---DONE
Black steel rims---DONE
Aussie up front
Ford 8.8 w/disks/4.10s/LSD
4.10s up front
Homemade bumpers
CB---DONE
SYE
Appalachian armor T-case skid---DONE (WARN)
Eventually some home made long arms
Interior cage
Thrush Welded cat-back
More in next post-------