Registered User
Join Date: Oct 2010
Location: Kendall Park
Posts: 2,187
Hp rebuild issuse.
---
Ok so I got everything down in my hp30 build. Im stuck on pinion bearing preload. I started with the org stack of .070 which was too tight. Where should I got next .080 or .073? My patteren is fine. And backlash is .006
Need some thoughts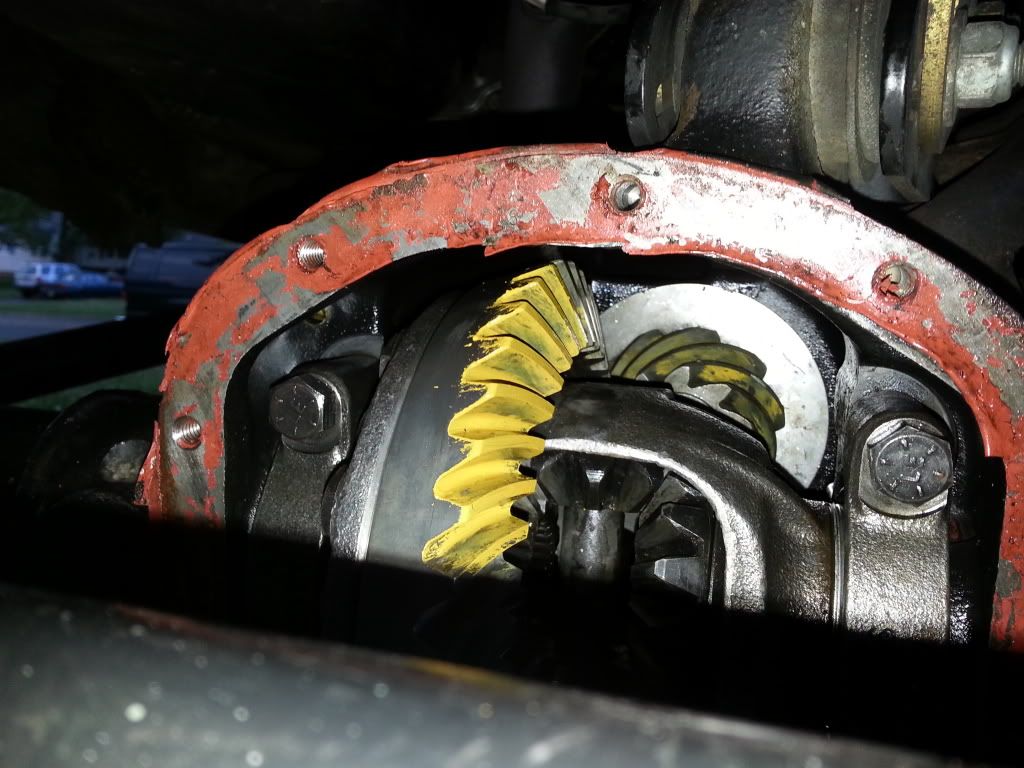 ---
00 WJ Zone4in Clayton longarms and linked rearD30/D35 4.88s 33s locked
Registered User
Join Date: Oct 2007
Location: Rosamond, CA
Posts: 652
Are you talking about pinion bearing preload, or pinion depth? The preload has nothing to do with ring gear pattern or backlash. You set the pinion depth by adjusting the shims under the inner bearing, and adjust the bearing preload by adjusting the shims under the outer bearing.

You said .070 was too tight. Ok, then go with .072, torque the pinion nut to 200-220 ft/lbs, and check that the torque required to turn the pinion is between 20-40 in/lbs with new bearings (10-20 in/lbs with old bearings.) Obviously, this is without the seal installed. If it's still too tight, put in .074 shim and try again. Once you have the rotational torque correct, remove the nut and yoke, install the seal, yoke and nut and torque to spec.

And just to make sure... you adjust the pinion depth, ring gear preload and backlash first. The pinion bearing preload adjustment is the last step.
---
The road goes on forever, the party never ends....
Currently Active Users Viewing This Thread: 1

(0 members and 1 guests)
Posting Rules

You may post new threads

You may post replies

You may not post attachments

You may not edit your posts

---

HTML code is Off

---