So, I bought into the hype, found me some LeBaron/New Yorker Turbo Hood Vents, and decided to install 'em. I know there are several write-ups floating around for this install, most notably being EricsXJ.com, which I followed pretty closely (found here
http://www.ericsxj.com/vents.htm)
.
It's pretty straight forward, but patience and meticulousity will ensure a perfect product.
1) Get the vents, sand em, clean em, paint em. I used Rustoleum semi-gloss black, but think I may use Dupli-color's bedliner so they match my bumpers...
2) Lay the vents out on the hood, find out where they need to go to match the hood lines and fit between the hood beams. The beam that goes across the back of the hood (next to the cowl) is kinda deep, so I had to push mine a full 5" forward of the rear of the hood.
3) I used a total of 3 reinforced (the carbon/kevlar) cut-off discs on my Dremel, just cause I'm ridiculous with a Dremel
but then I ended up burning up the motor on the Dremel, so I had to finish it with a jigsaw. Others (including Eric, cited above) have used an angle grinder with excellent results, but I find them too heavy to manipulate accurately. Make sure to cover the engine with something to keep debris off the important stuff.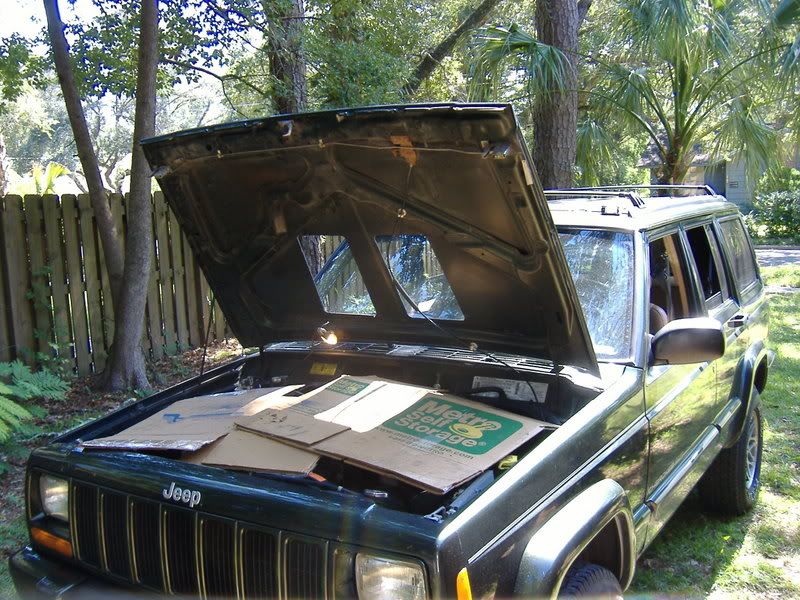 4) Next, I taped about an 1/8" from the hole, and taped/covered the hood so I could sand the rough edge, clean it, and spray the bare metal to protect from rust.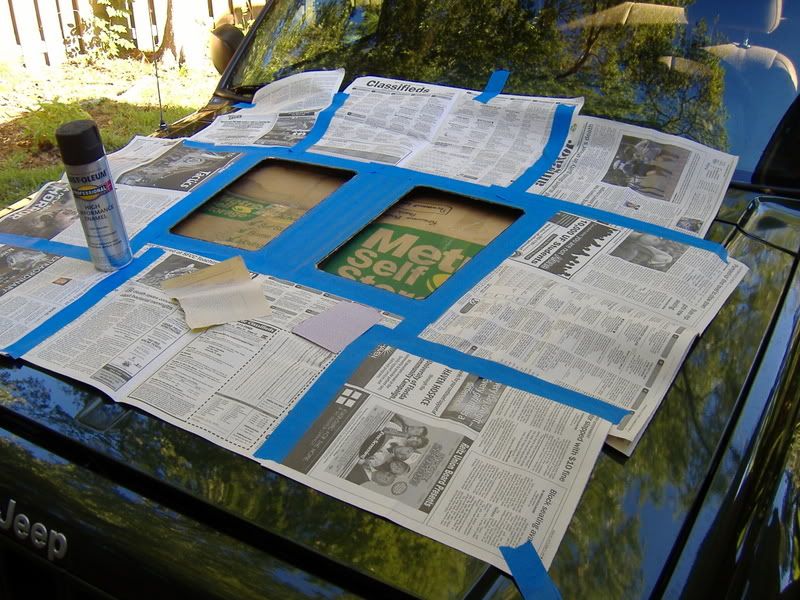 5) Give it time to dry, peel the tape, and you're set. It's such a weird feeling seeing what's under the hood from above the hood....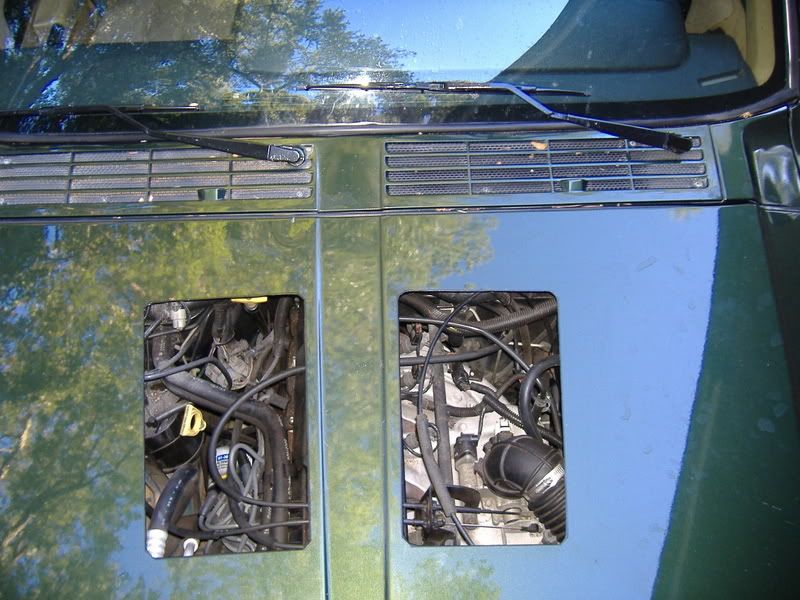 6) I used #8 x 1" machine screws with split washers and flat washers to hold the vents down. The metal pieces are 1/2" x 3/4" x 1/16" thick aluminum angle (3 foot piece, chopped to ~1.5") from Home Depot. Clean your hood, and marvel at your own magnificence.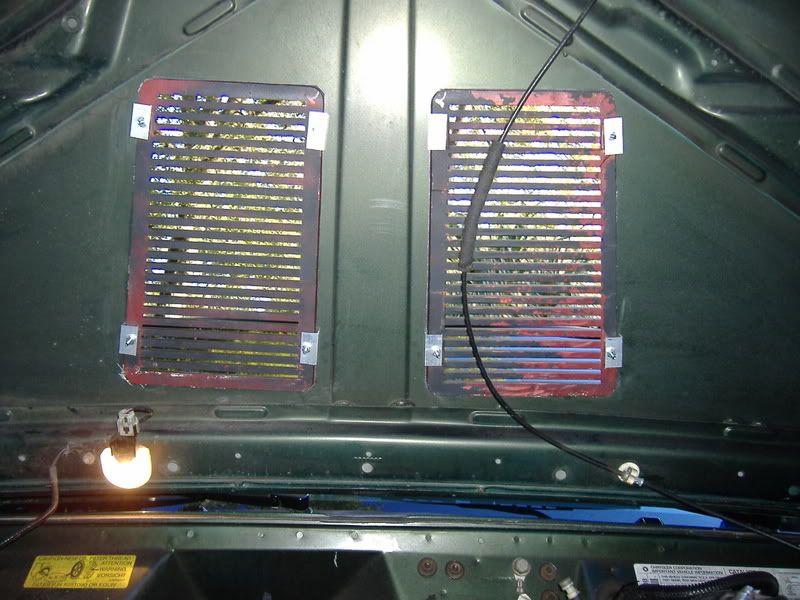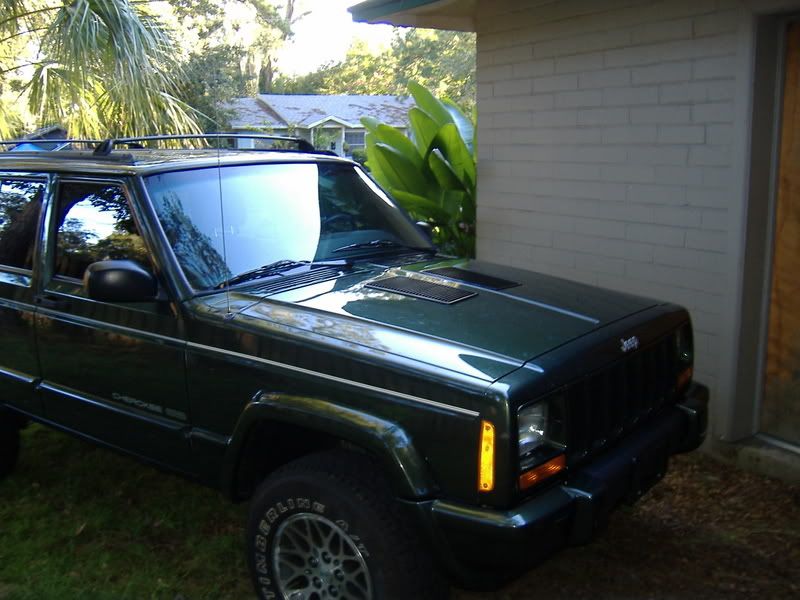 Here's the price breakdown:
vents - $11.50 from local u-pull-it
hardware - ~$4 from Home Depot
angle aluminum - ~$5 from Home Depot
spray paint - ~$5 from Home Depot
reinforced Dremel wheels - ~$7 from Home Depot
plus some sandpaper, tape, newspaper/tarp, etc.
Total: $32.50