Ok, here's the actual swap. I'm skipping some steps, as this is a VERY straightforward procedure.
NOTE: Sorry about the cell phone pics, didn't feel like finding the digi...
1) Remove the end caps (3 bolts each) and the center air dam section (3 bolts).
2) Remove the two upper and two lower T50 Torx bolts holding the bumper to the bracket.
NOTE: Since we have removed the bumper, we now need to find a new place to put our beverages:
3) I have already replaced my rusted bolts with Grade 8, 3/8" - 16 tpi bolts, so simply remove the bumper brackets. (if you have original hardware, expect those cheap retainer nuts to break)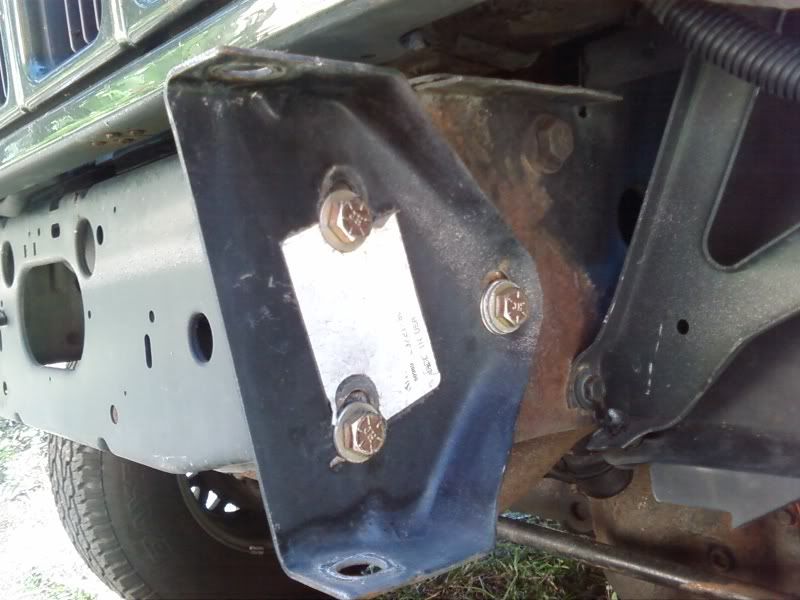 4) Go to Lowe's and buy like $25 worth of Grade 8 hardware, and mock up the tow hook brackets BEHIND the bumper brackets. Don't worry, the bumper has slots to accept the extra width of the tow hook brackets. There are supposed to be two additional support brackets that go between the bracket and the hook itself, this lines up with this hole: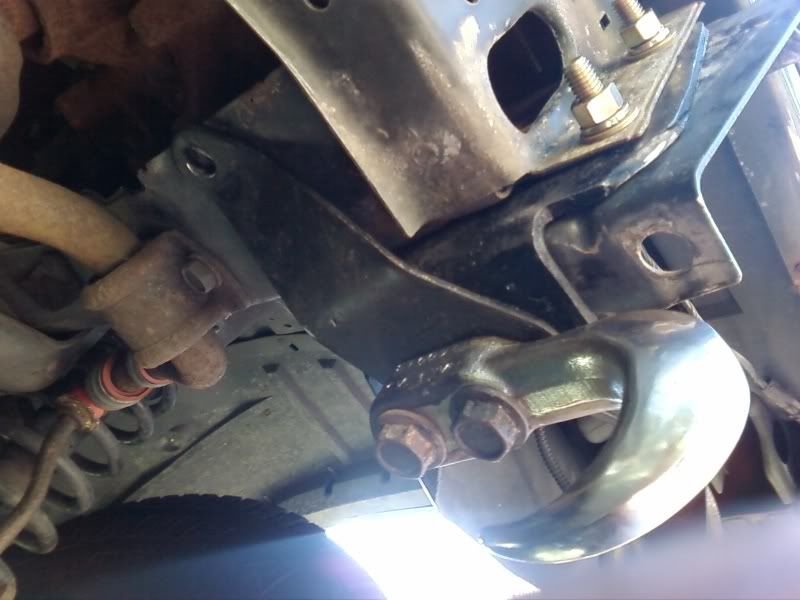 5) Start tightening up ONE SIDE and test fit the bumper to get it aligned with the bottom of the grill how you want it.
(That rear-most bolt is a Grade 8, 1/2" x 3.5", FYI)
6) Once you have once side sitting how you want it, measure (or eyeball) the other side, snug everything up, and reinstall the bumper.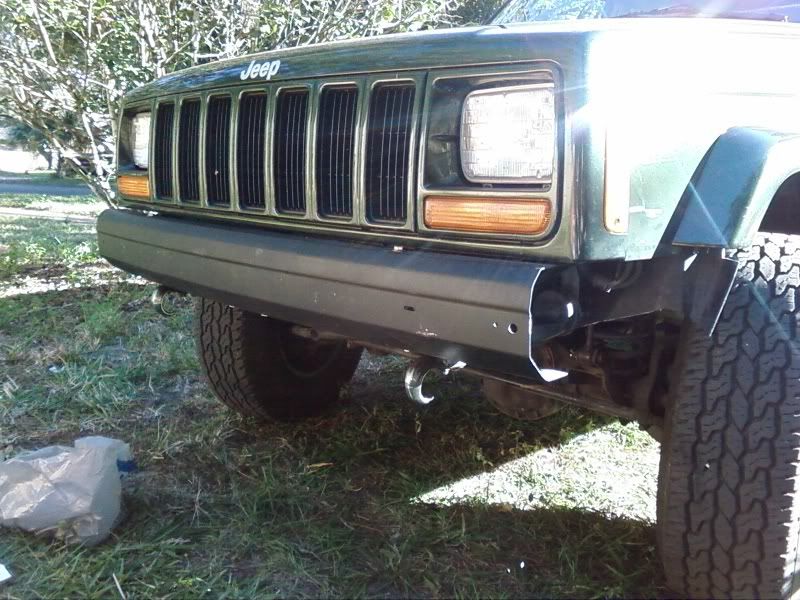 7) I also took the opportunity to change the T50 Torx bumper bolts to 3/8" hex stuff while I was at it.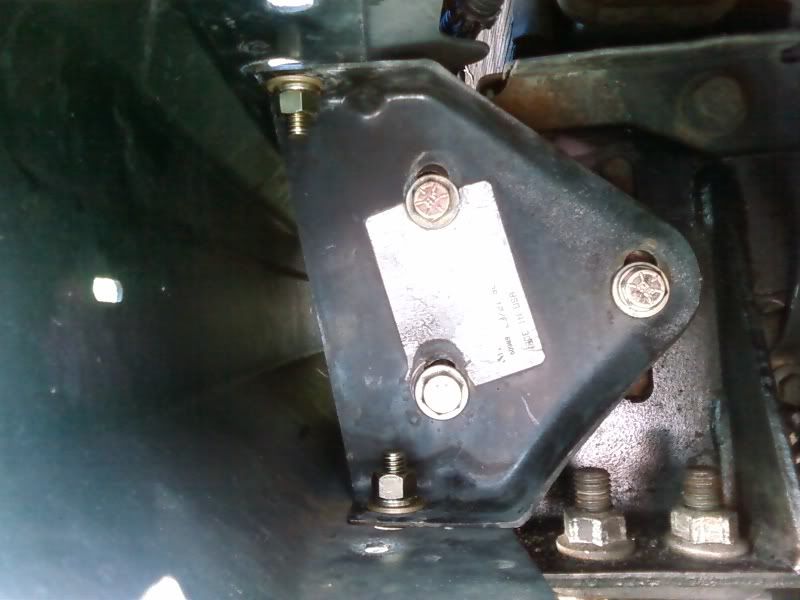 I'm also toying with the idea of going endcap-less. I like the way it looks, except on the corners, where there's just big holes. Anyone tried fitting the '90-'96 endcaps on these bumpers? Opinions? I will probably end up just trimming the tow hook hole and reinstalling the endcaps/airdam.