Hey Guys, I am new here I have always read threads here but finally had something to add so I made an account
I have a 99 2 door XJ that is an awesome rig
I had a roof rack on it that came off of a Land Rover... it made it fit but it never was 100% so after it being on there for 5 years it started rusting so i junked it and wanted to buy a new one...
There was only 1 rack that i really liked. the JCR rack I think is a REALLY good looking rack and strong. The problem is that it is 1000+ bucks for all the stuff i wanted on it... So I got out my welder and made me one!
I started with Conduit because it bends well and it actually strong once its bent and welded. i used angle iron for the middle for strength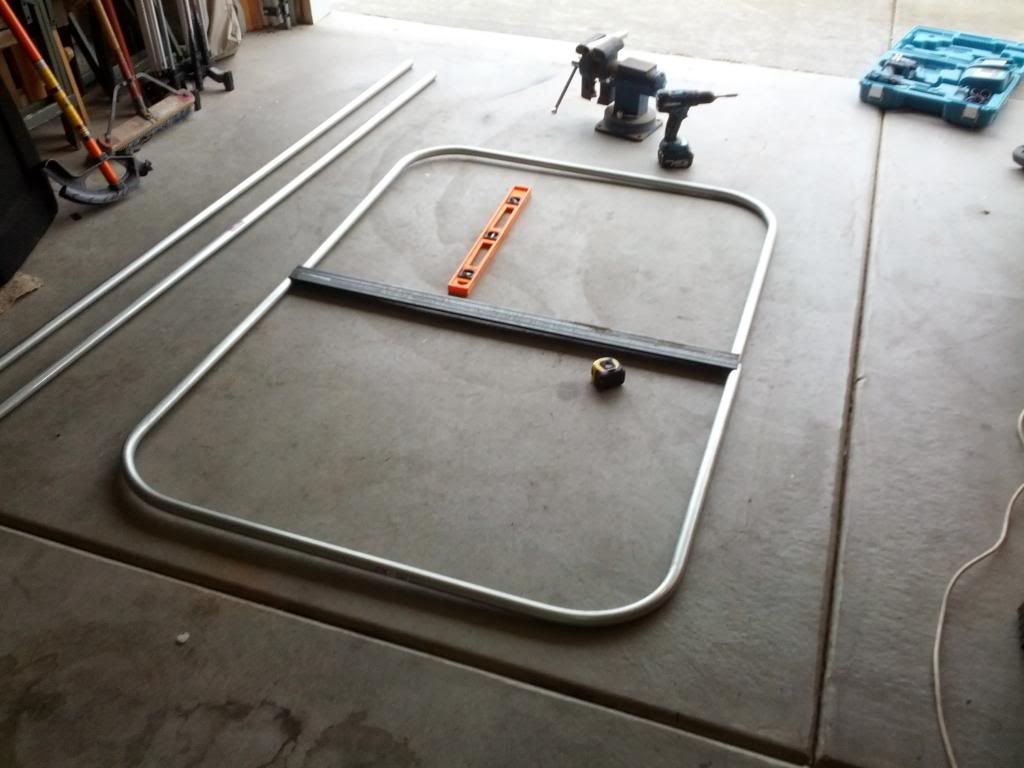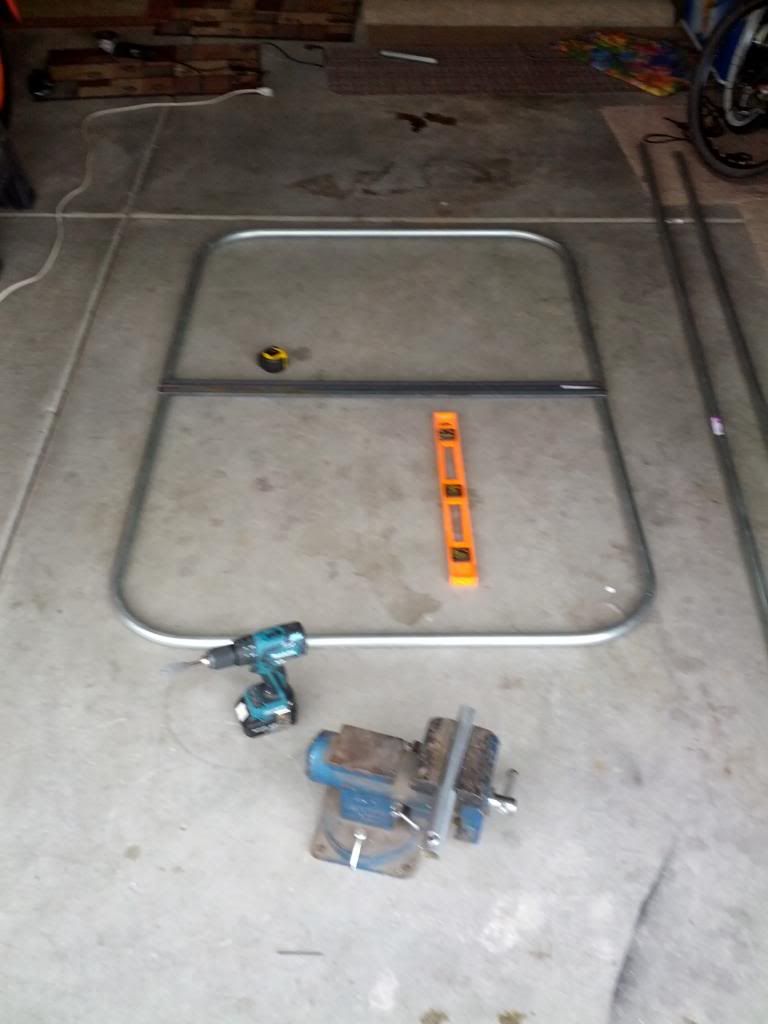 had to see what it would start to look like.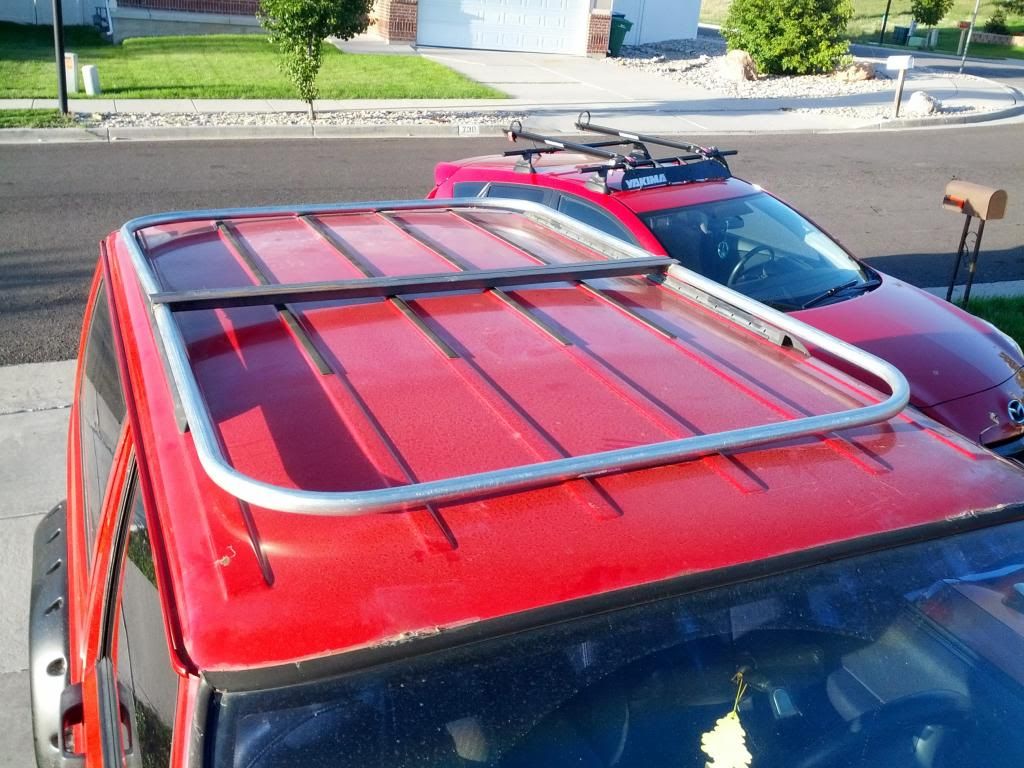 So here i basically did cross member bars for strength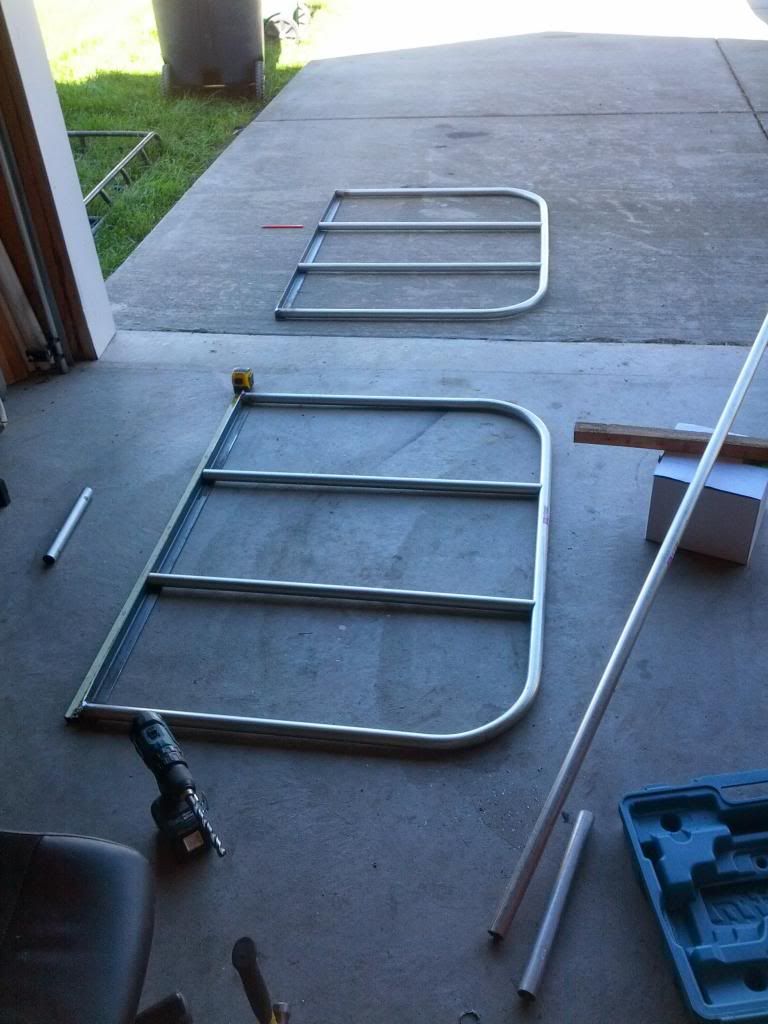 i knotched the pipes so they would weld better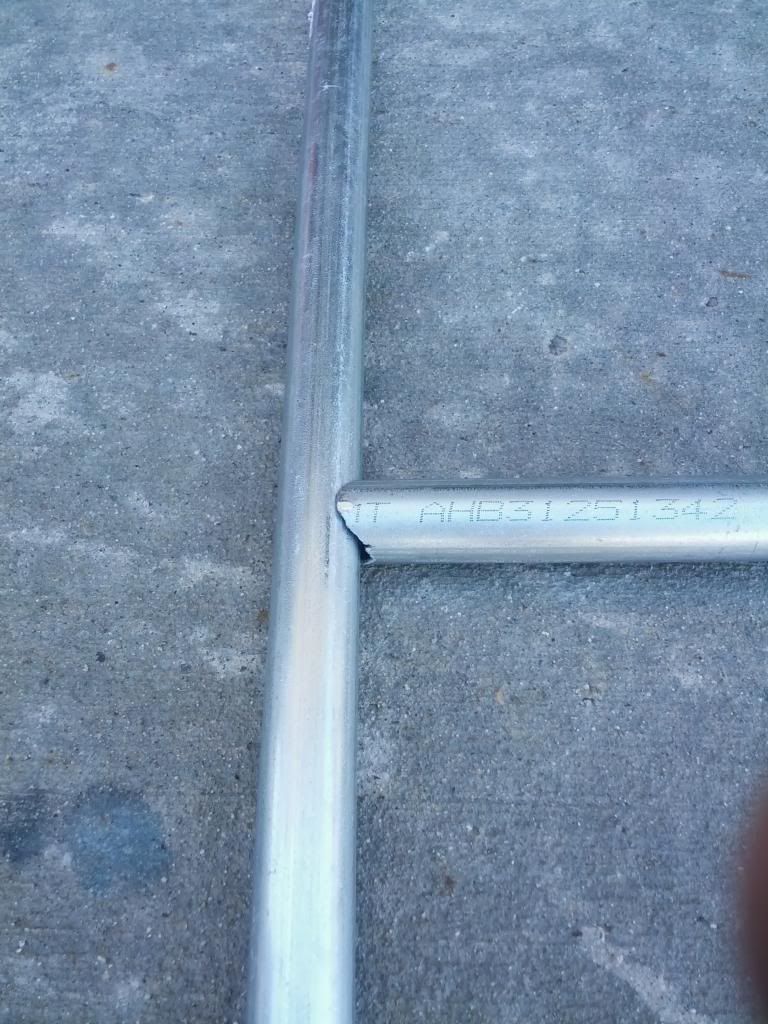 After making both sides i mad corner pieces so i could add to those later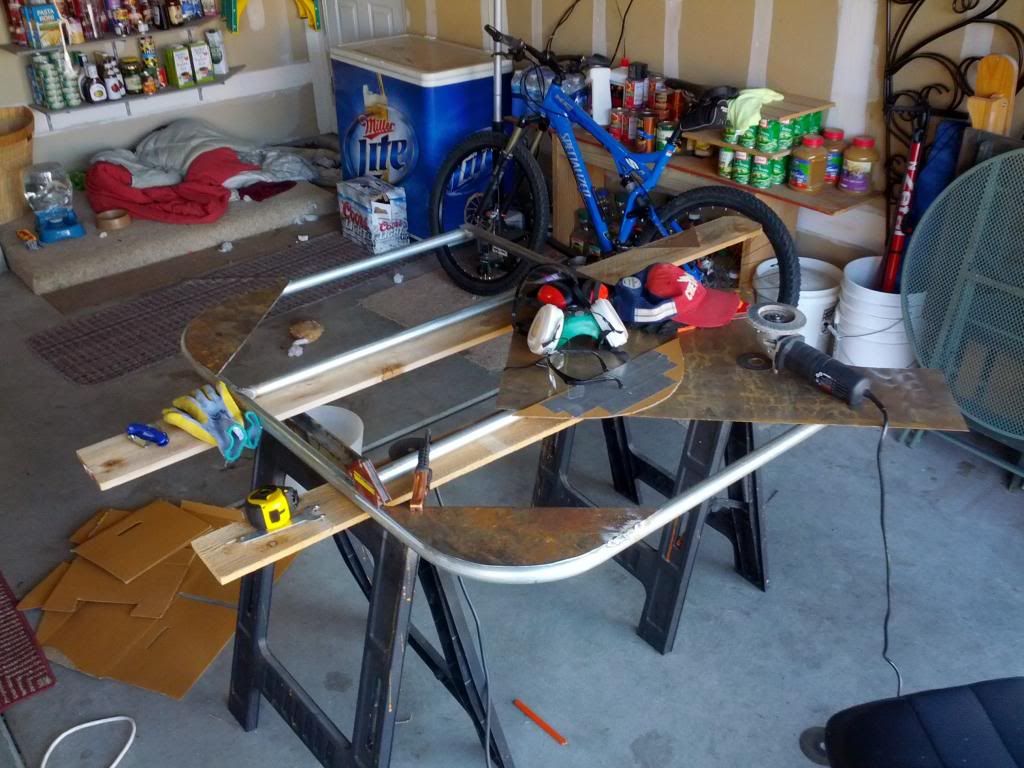 all 4 sides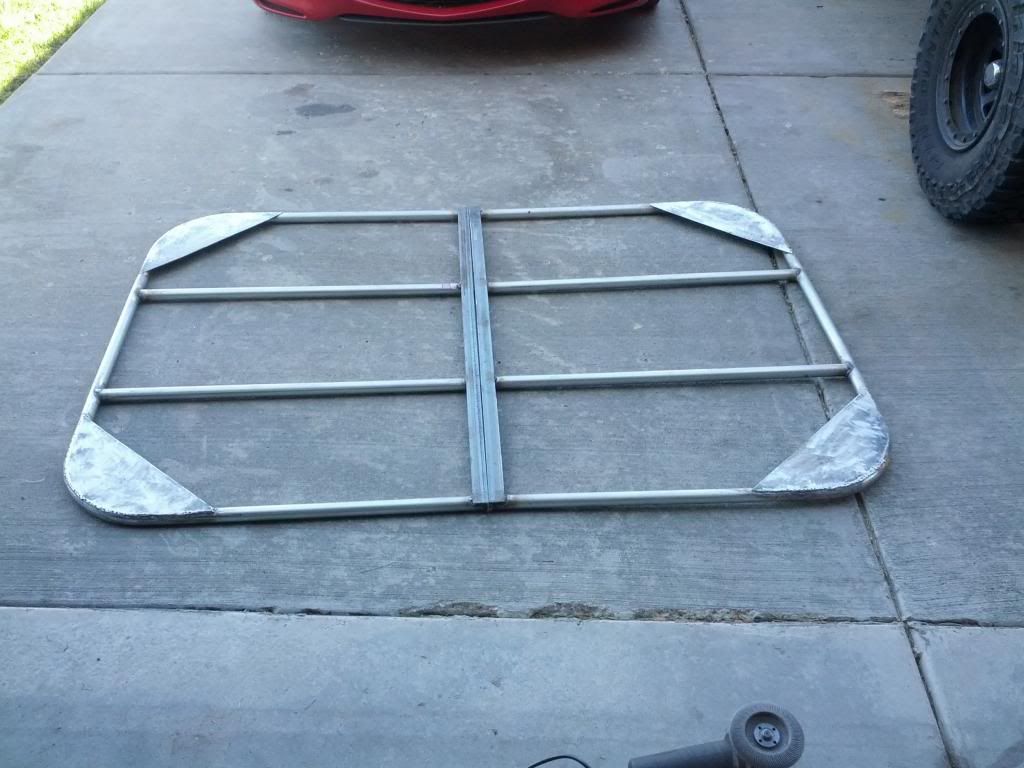 Now i needed a light bar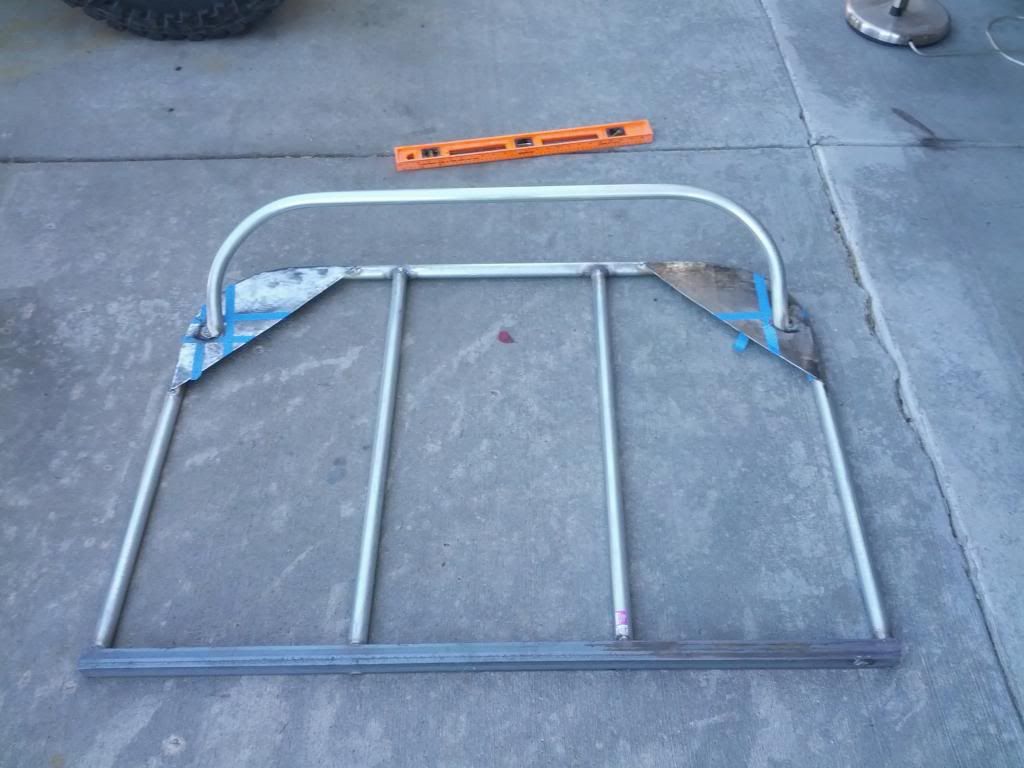 Next i wanted sleek bars going from the back to the front at a slight angle overall i wanted my rack to be kind of streamlined but still rough looking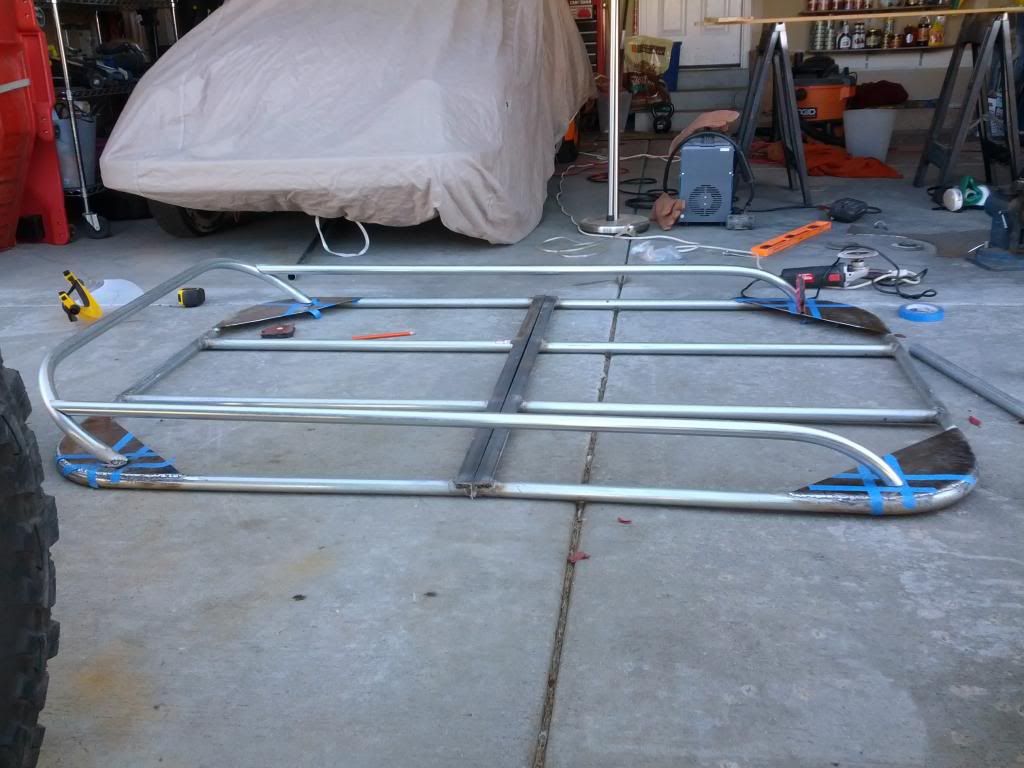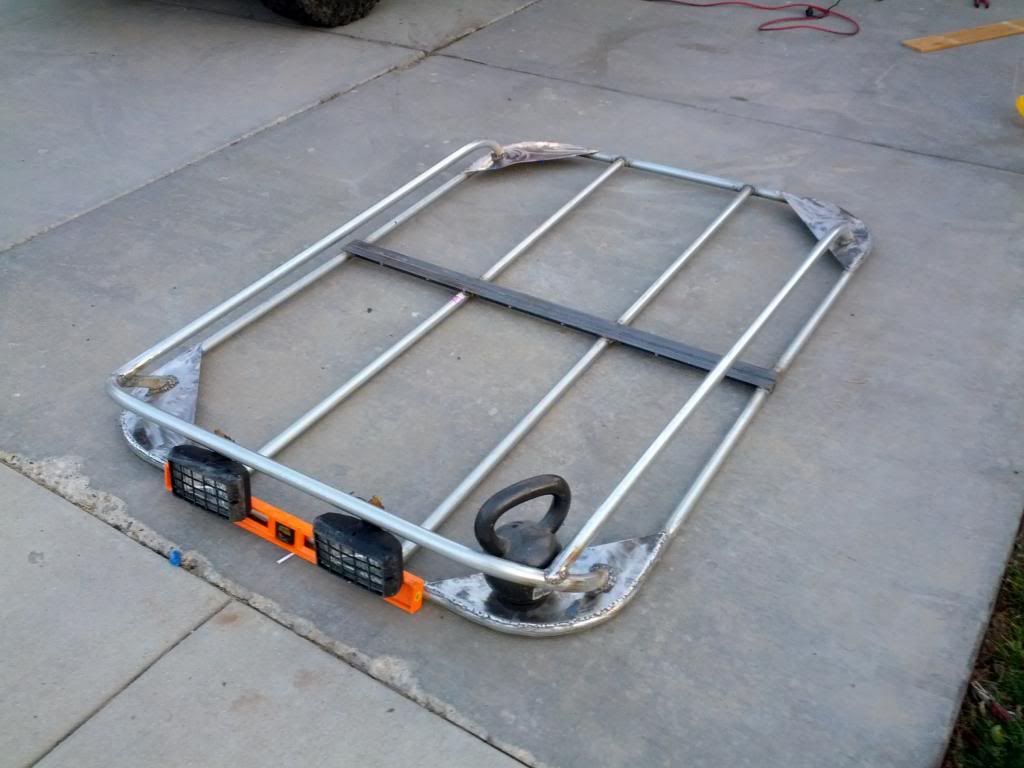 and on the jeep again... I HAD TO MAKE SURE IT WAS LOOKING GOOD SO IT WAS ON THE JEEP ALOT HAHA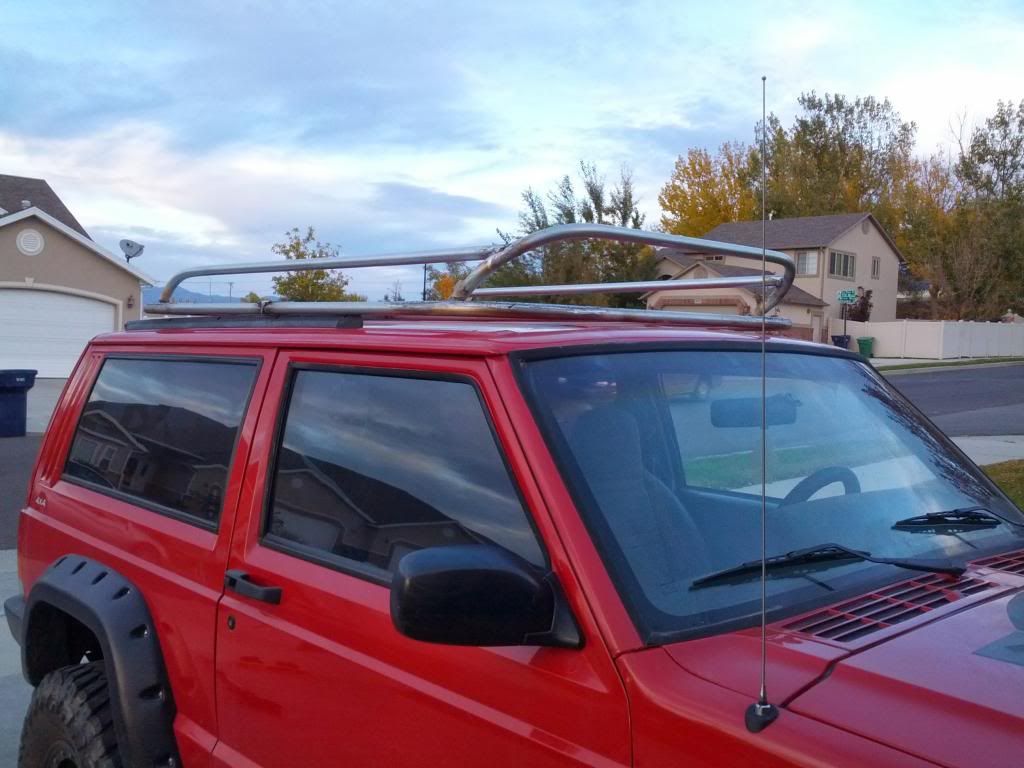 Next i needed cross members for the sides to make them strong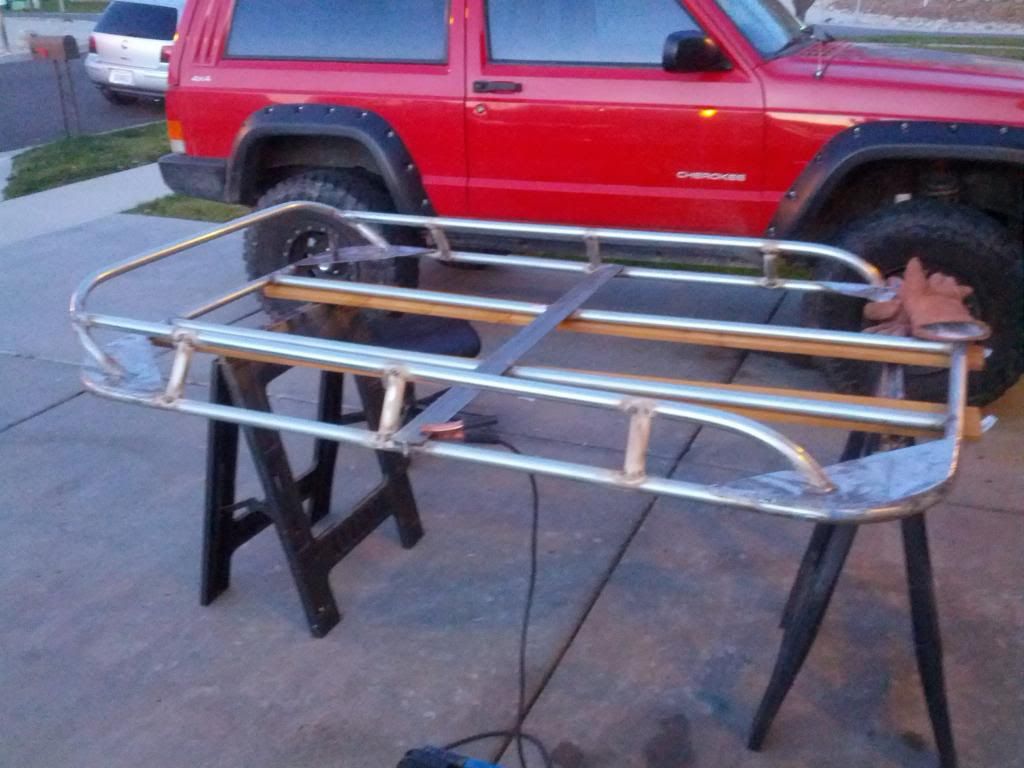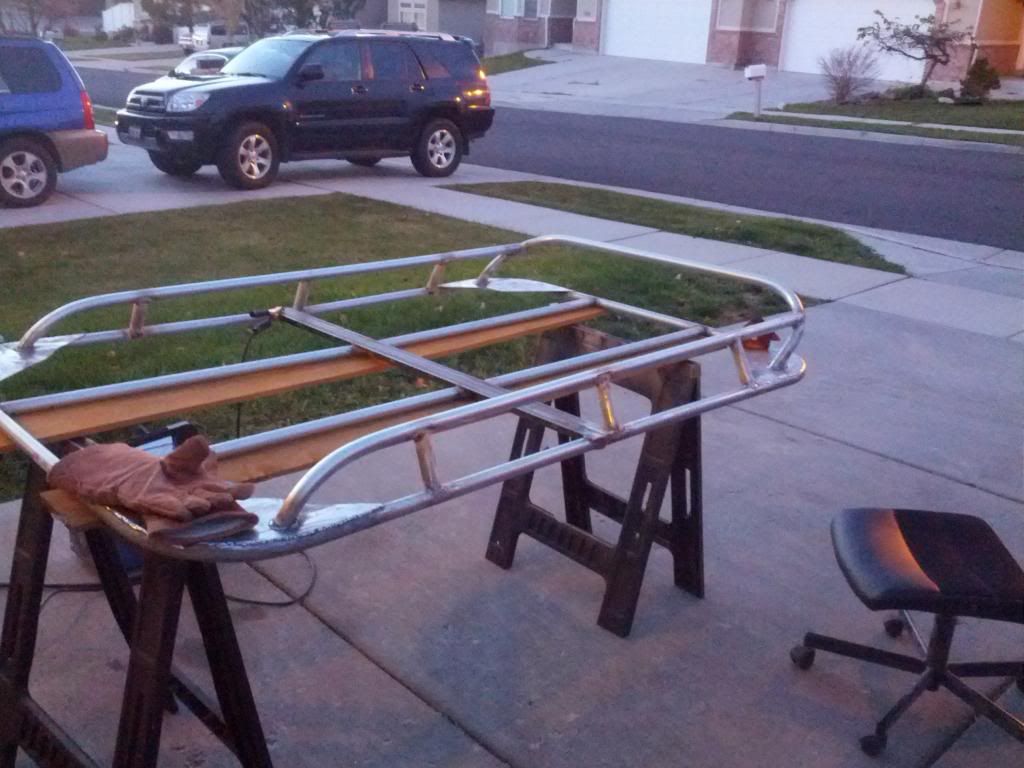 Next i did a rear bar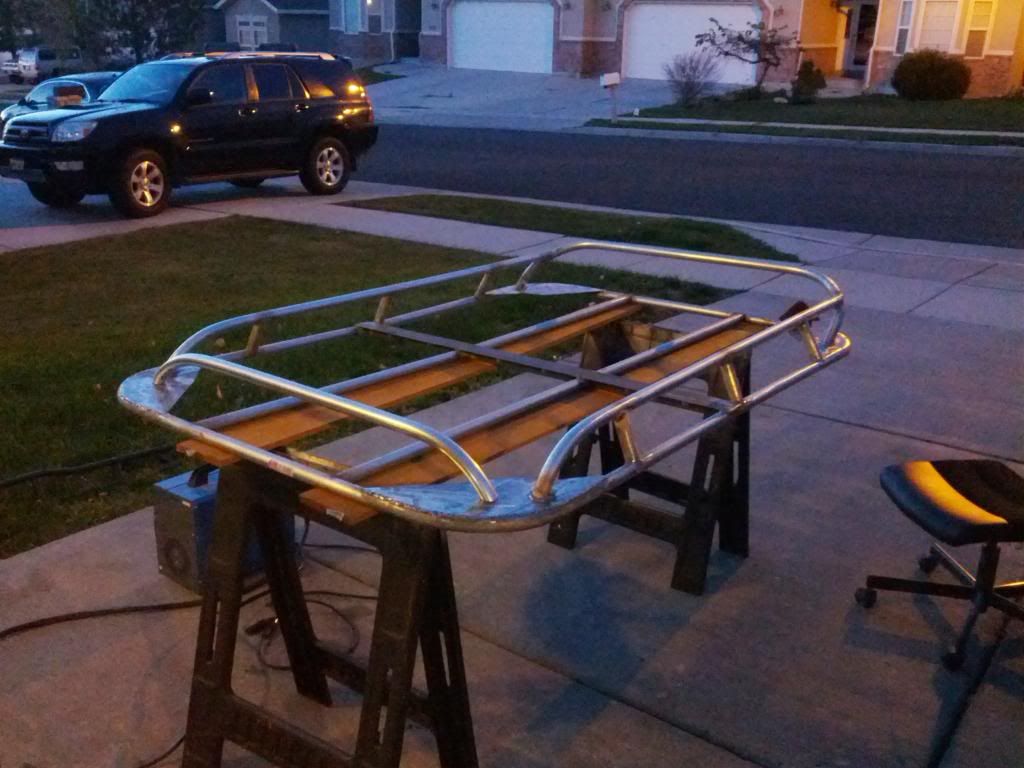 I brought the back bar in a little because i am going to put my high lift jack on the back so i wanted to rest it there
So after i got to here i stopped for 3 weeks or so...It started snowing and got cold and I couldnt figure out how to mount the rack on the jeep....I should have thought of that at first haha so i played with a couple of ideas and came up with mounting it to the factory mount points and taking off the stock rails that are there.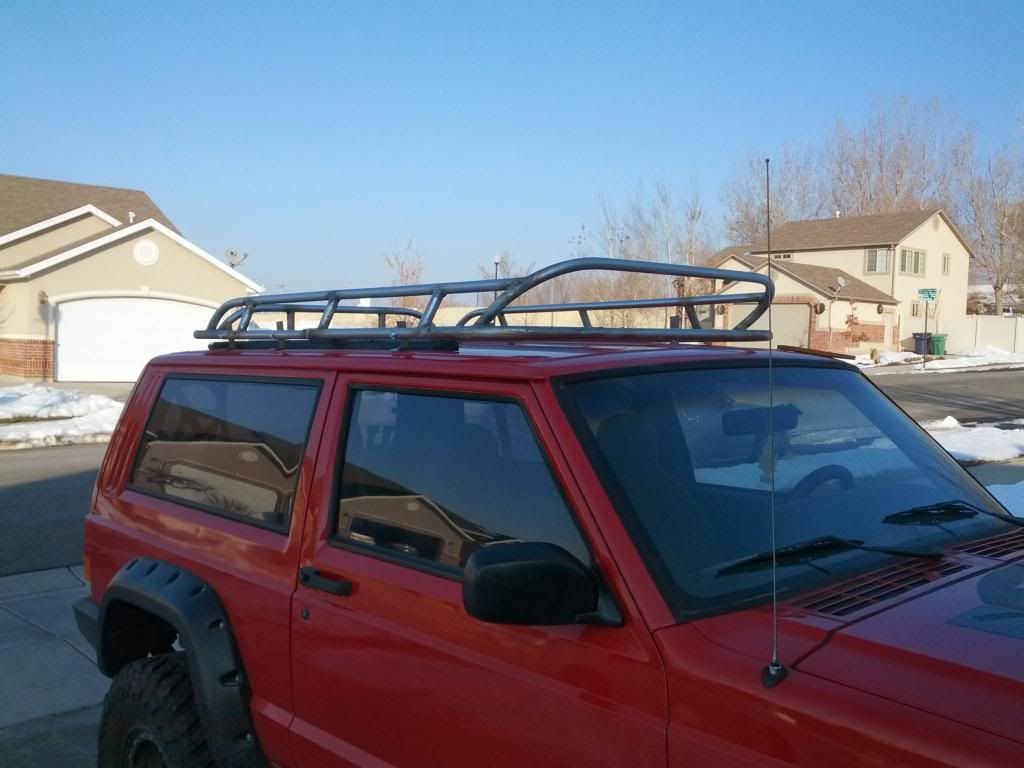 You can see i made L brackets and later cut them to size...
So now after all that i welded the Light tabs on it and sanded it...Primed and painted it
Now i put on the lights. I like the Square lights more because the jeep is so boxy and has square headlights so no PIA lights for me ;/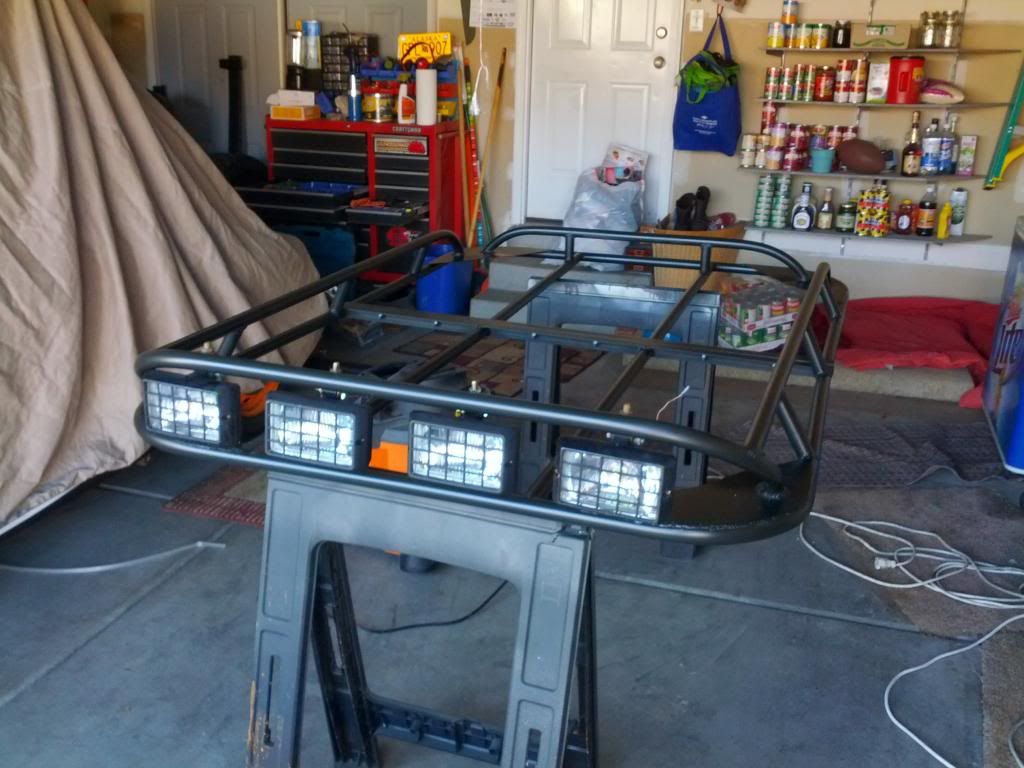 So here it is on the roof and wired up for the headlights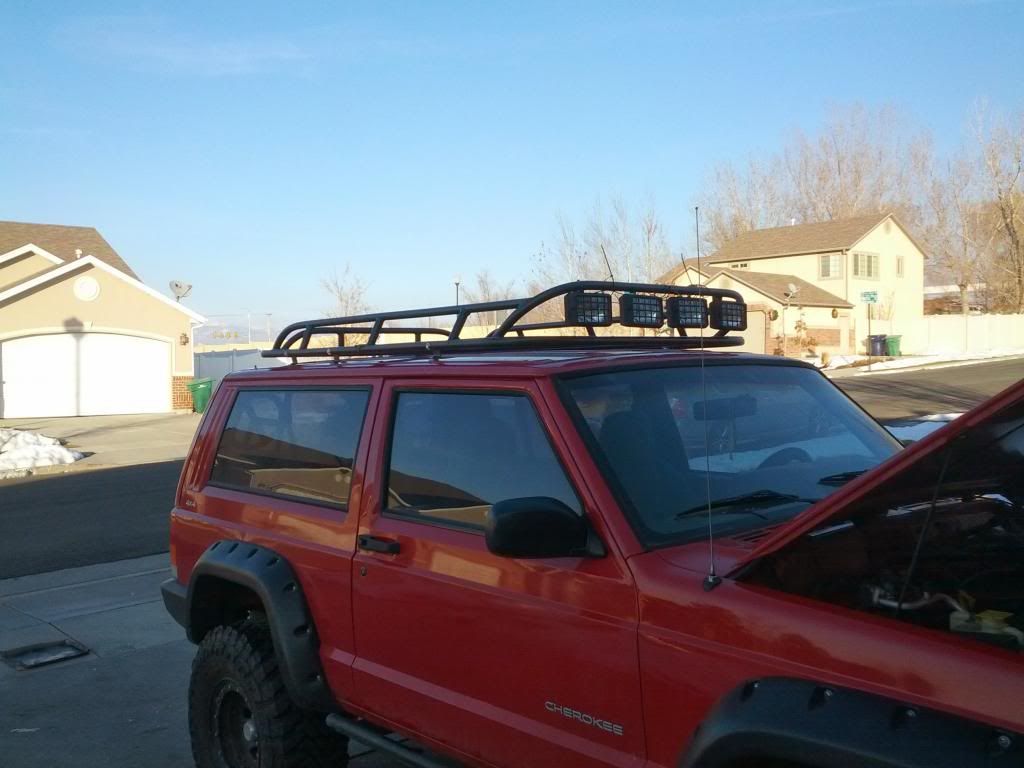 The tire is on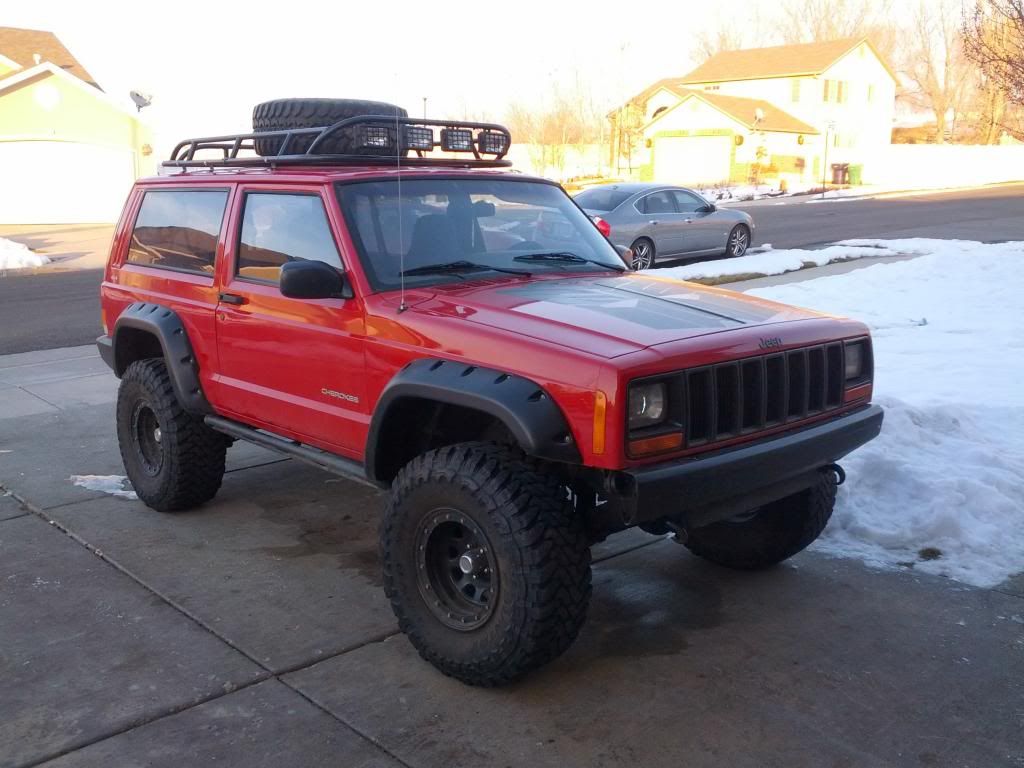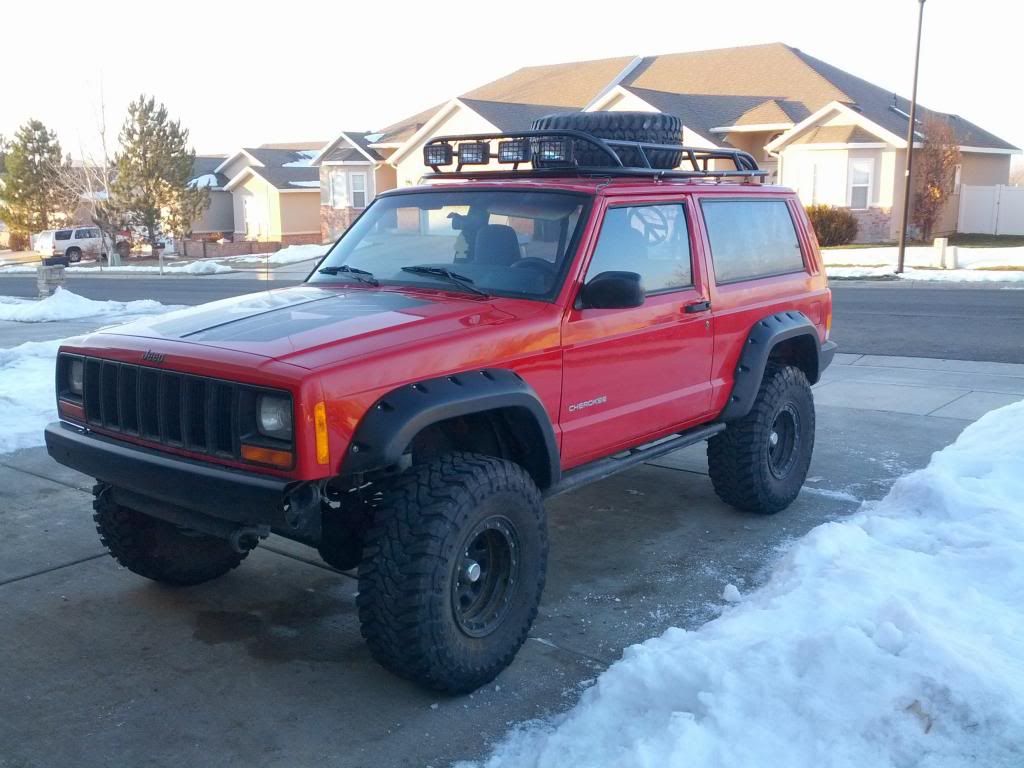 So as of today that is where it is at! i plan on putting on a shovel and the high lift jack.
I really want to figure out a bike rack for the top as well down the road...
hope you enjoy the rack and if you have any questions let me know id behappy to help
total cost with lights $180 :-)