Before going any further, do an inspection of the blower fan for Chipmunk bones or their nesting material in the fan.
Do this:
Roll the glove box down. Pull the rubber stops on the glove box hinges down and the box will roll out of the way.
Looking inside the opening you'll see a green electrical connector and a relay. Look to the right of them and you'll see the Recirulation Air Door and its actuator. See pic.
With the Recirc door open you can see the bottom half of the blower fan. If the door is closed, like in the pic, you'll need to open the door. To do so, move the AC/Heat control panel Mode Selector knob to Max AC (Recirculation), see #11 in the pic below.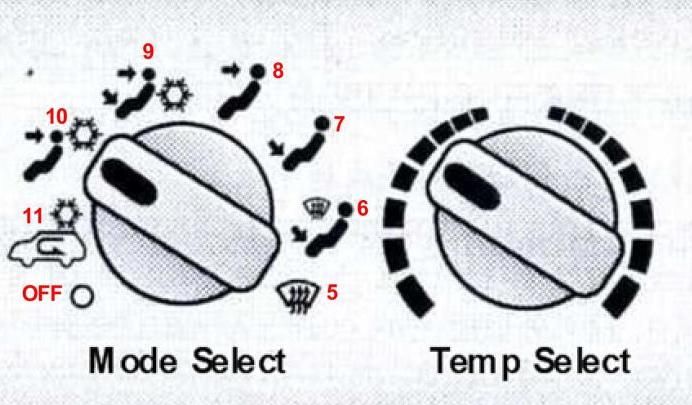 If the door doesn't open (opens inward), start the engine to charge the HVAC vacuum system, shut the engine down and try opening the door again.
With the door open, look in at the blower fan (with a flashlight) and see if there's any crap in there that would jamb the fan. This includes sealing material from the blower and the door.
Turn the ignition key to RUN, without starting the engine. With recirc selected the blower speed select switch is armed. With the blower speed set at #1 position the fan will rotate at its slowest speed. See if the fan is rubbing and causing the noise you hear. If not, select the next highst fan speed then check it out.
If you conclude that the fan is rubbing on crap in the fan area, you may have to remove the blower assembly to clean it out, then the blower assembly can be reinstalled. If the area is clean but the fan is rubbing on the housing the blower assembly should be replaced.
Check it out and get back with your results and/or with any questions.