well, here is my Fender Trimming write-up. it may not actually be the greatest, but since I did it I think it is.
I started on the passenger side front.
I knew I Didn't need much to clear the 33x1050 with 4" of lift.
here is my line in red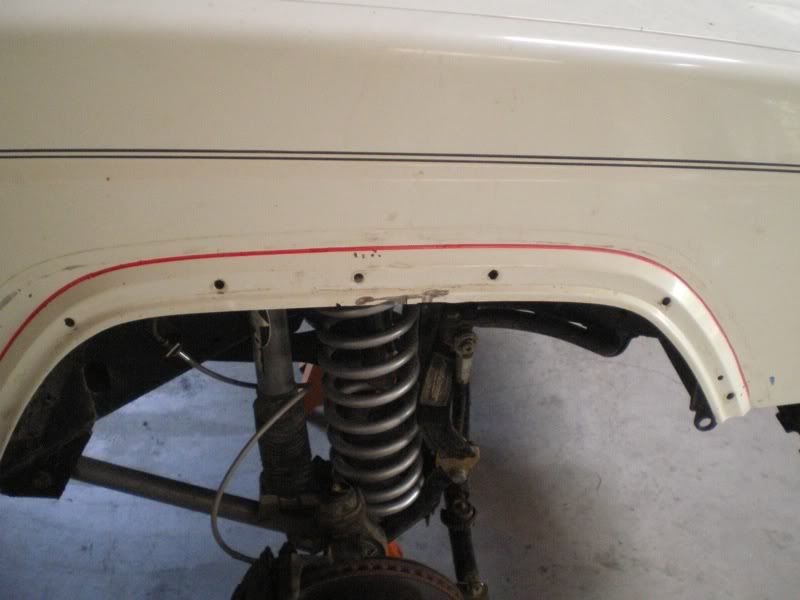 I used a 4.5" angle grinder to make the cut.
WARNING: these are rough cuts because I knew I was going to re-attach the factory flares. if you want a really clean look I suggest leaving a little metal past your intended line and sanding it the rest of the way
Once I had cut, I used the cut piece to mark where my new holes would go.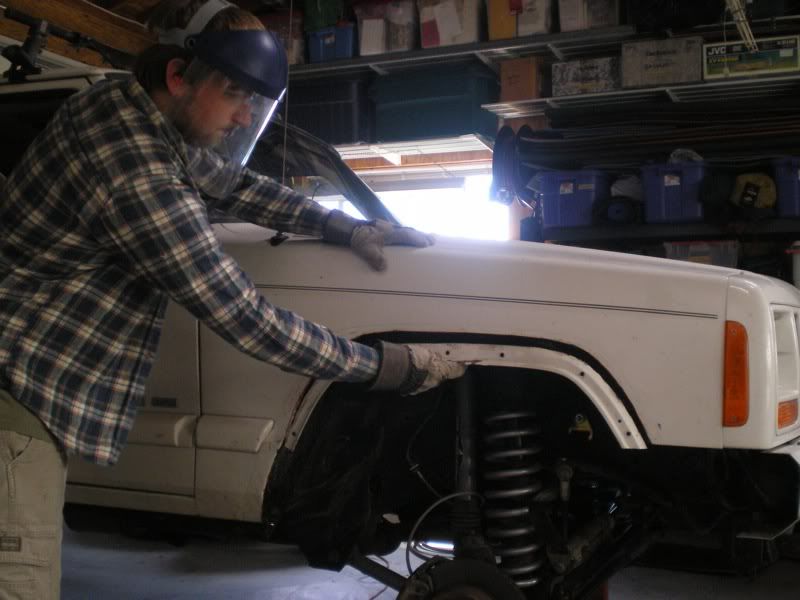 here is what it looks like before the holes are drilled
once the holes were drilled the flare was reattached slightly higher and further towards the rear.
here is where the top of the flare sits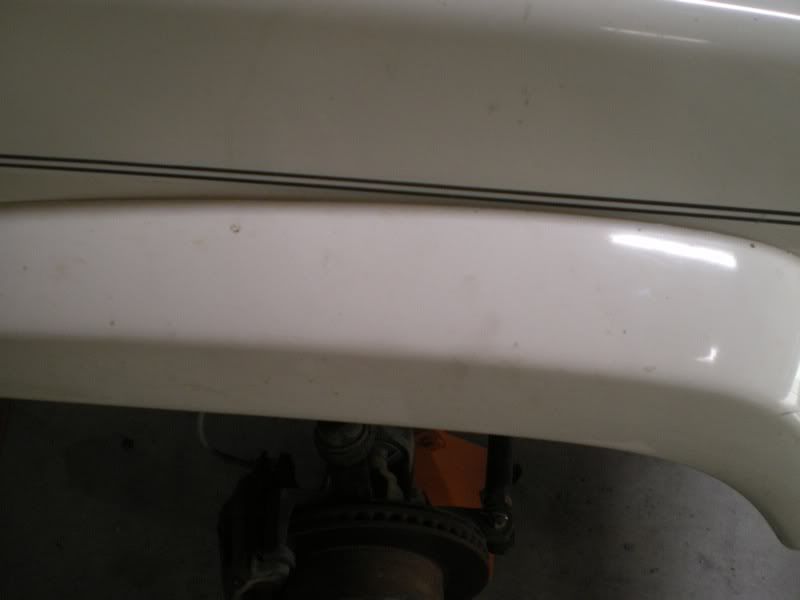 here is a minor blemish that will have to be dealt with. the cuts in the flare for the kick-panel don't line up... oh- well