Registered User
Join Date: Mar 2011
Location: Gravette
Posts: 61
Exhaust hanger fix - HATE this %$#@# Jeep
---
Everything is hard on this damn Jeep..
LOL
Need some ideas gang...trying to fix exhaust without buying whole new one.
The hanger on passenger side of tranny mount normally looks like this: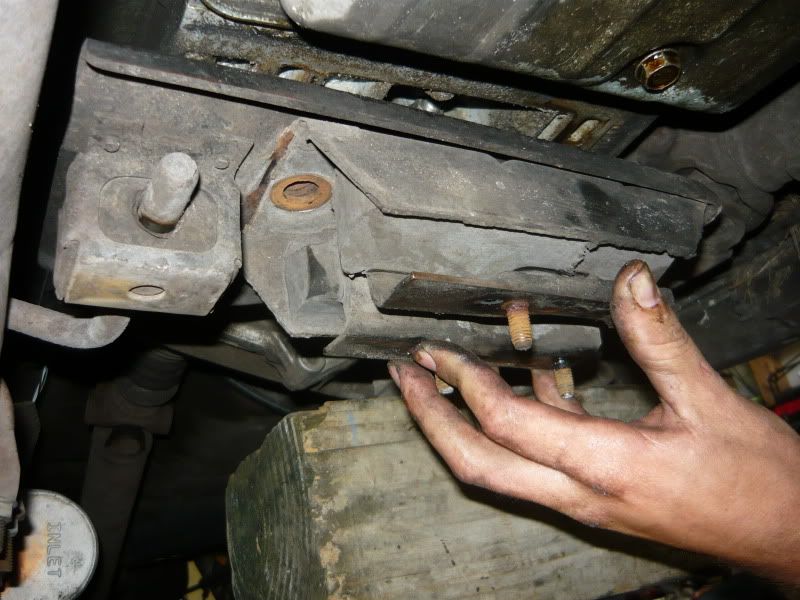 As I got the jeep, mine looks like this (no hanger):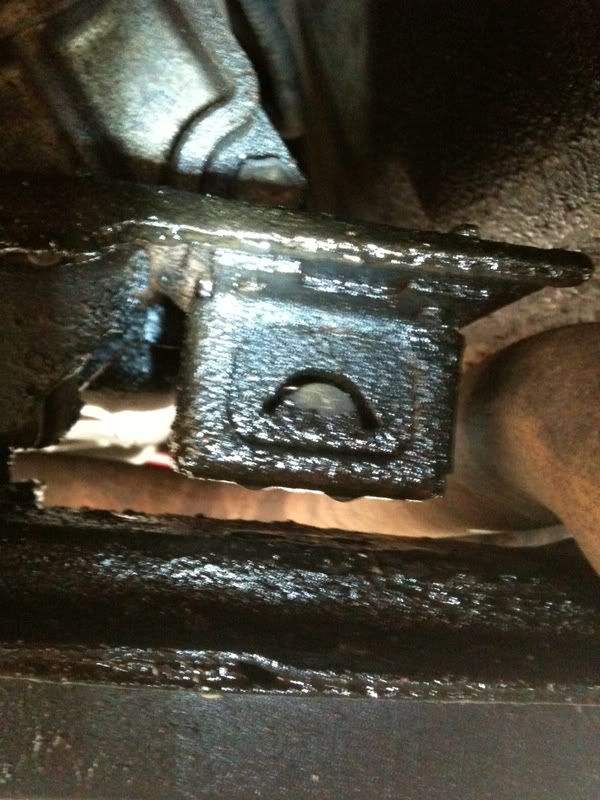 So..I bought this:
I think it will work, but damn if I can get it in.
Hints? Tips? Anyone used this combo?
I guess I could have the end ground "pointed" but don't have tools. Thanks in advance for any advice!!
---
"Where am I going and why am I in this hand basket?"
"Searching for peace of mind...."
SEMPER FI
Registered User
Join Date: Aug 2008
Location: Socal
Posts: 1,221
The two pictures show two different hanger types, you already know this. The first is simply a round rod, inserted in the round isolator. In the second picture the isolator is for a half-round. You can make one by finding tubing that is close to the isolator curve, cut it conically so you can slide it in the isolator. By conically I mean cut the tube in half, then taper one end. Then weld your round rod hanger to the conical insert. An option would be to sharpen the end of your isolator and slide it in. That's what she said.
Registered User
Join Date: Jan 2009
Location: new jersey
Posts: 1,183
since you have no tools.. heat up a steak knife on your stove, run outside and cut the rubber out until its a round hole for your new hanger to slide into.
Registered User
Join Date: Mar 2011
Location: Gravette
Posts: 61
Can't see the forest for the trees....
---
To lilnapsak & Diamond-x
Thank you for reminding me that "elegant" is not always the best solution...its a utility vehicle not a show vehicle...LOL
I'll prob go with grinding out the rubber...
Thanks!!!
---
"Where am I going and why am I in this hand basket?"
"Searching for peace of mind...."
SEMPER FI
Currently Active Users Viewing This Thread: 1

(0 members and 1 guests)
Posting Rules

You may post new threads

You may post replies

You may not post attachments

You may not edit your posts

---

HTML code is Off

---