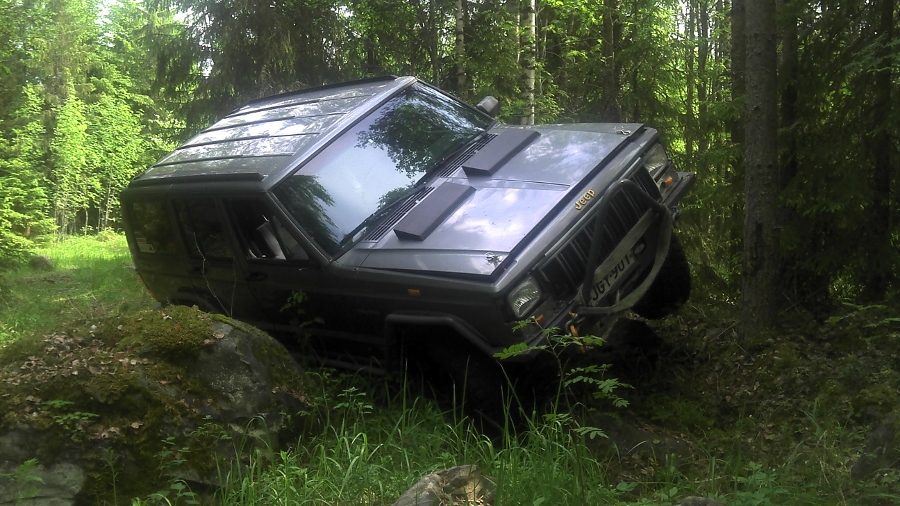 more or less, ill just been driving and done nothing to it, thats weird, usually previously when i got chevy, it was always broken somewhere.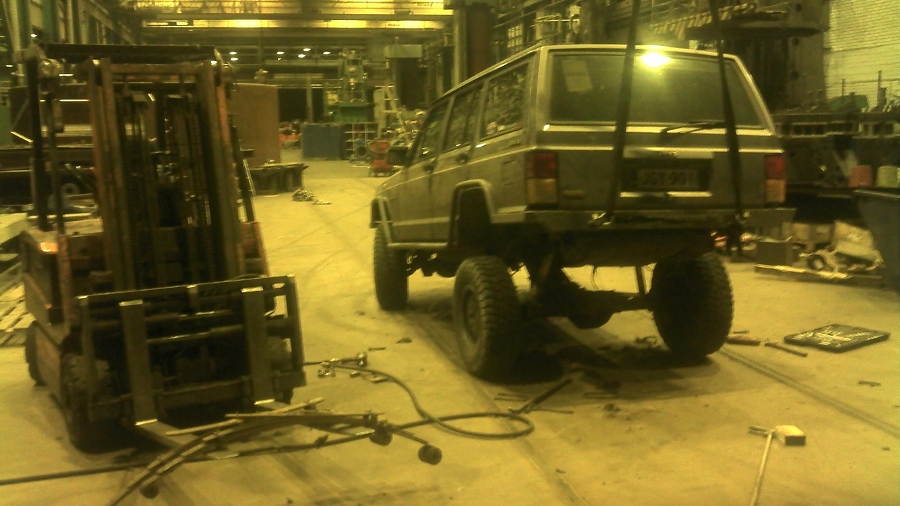 maybe nothing is too strong word... theres always something to do, like this "rear spring swap"... jeep leaned badly to passenger side so i took leafs out, little recurved those at work and fitted leaf that was passenger side to driver side and vice versa, now it looks better, not leaning but dont know how long it will last.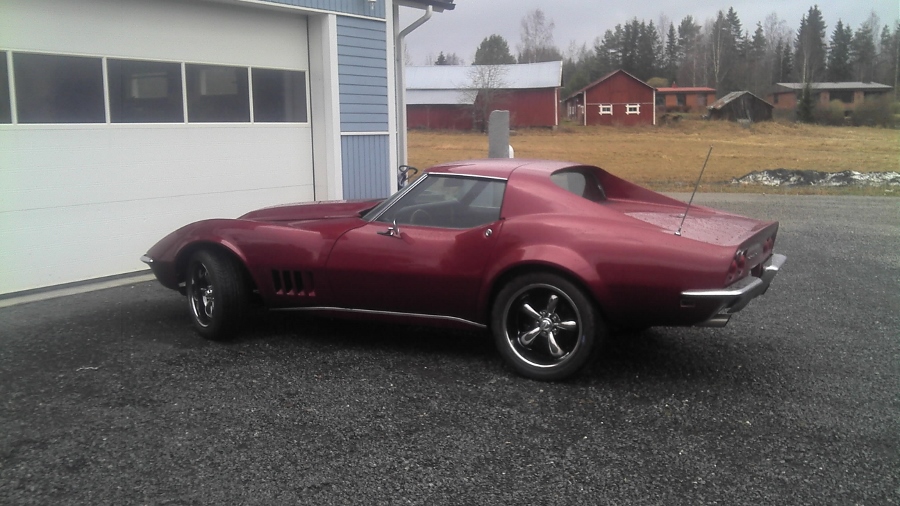 without having anything to do with my jeep, to did some summer "maintenance" to my friends cars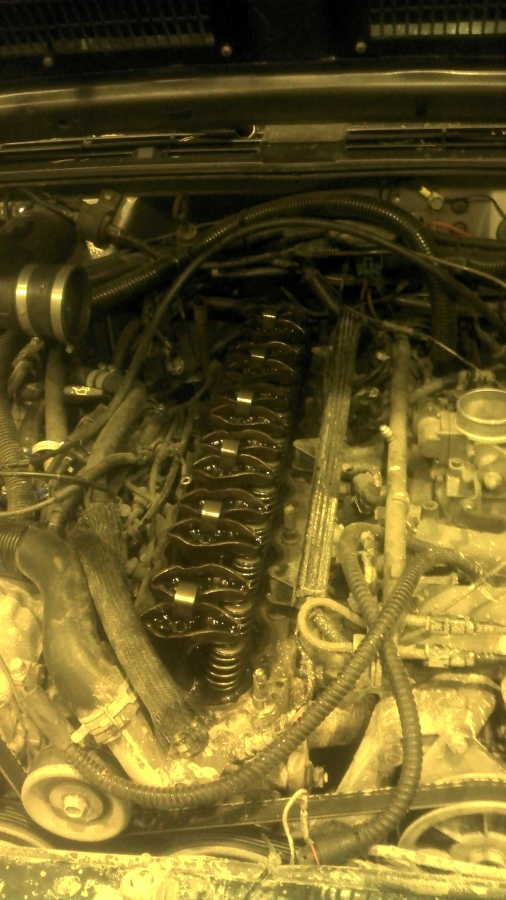 vs-1456 valve springs that i had did still have serious float issue, over 4k and engine stalls, finaly i found reasonable priced set of mopar performance springs, locks and retainers so i bought those and after some waiting i got package from mail, took out valve cover and started to change new ones...
... but those didnt fit, retainer i had would not fit in to the springs and locks, i contacted seller and he told i have ordered correctly and those should fit, but they must have send me wrong retainers... so i had to fit everything back, wait one month more and finaly monday i got retainers that fit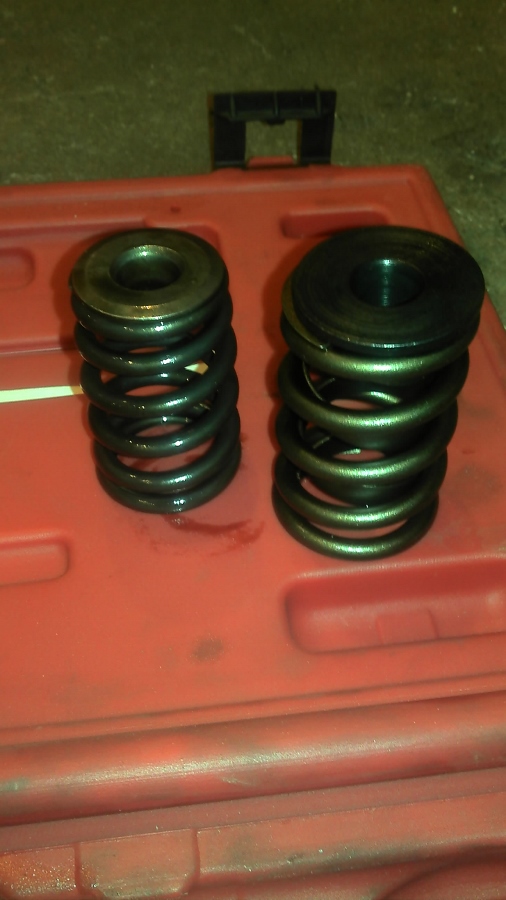 springs are noticeable bigger than old ones, but fit without any issues, i think valvetrain is now making a bit more noise than before but nothing else, and what comes for the rpm and float, i didnt even remember that rev limiter sounded bad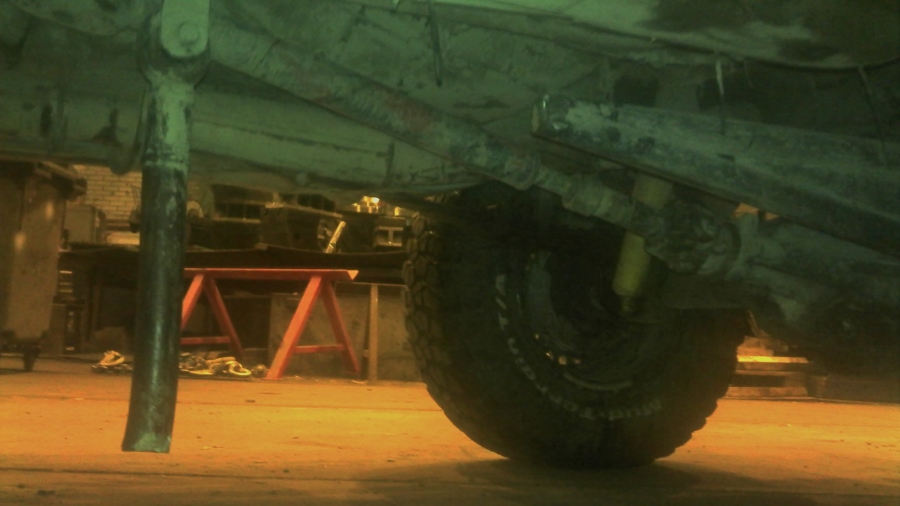 and, all that braggin about nothing been broken and bang.. traction bar looks like that... well, must make it stroger somehow.