D44 V2.0 build
---
This is my rebuild of my 29th b-day present from my buddy in Kuwait, a D44 from an 89 MJ.
I've done one already: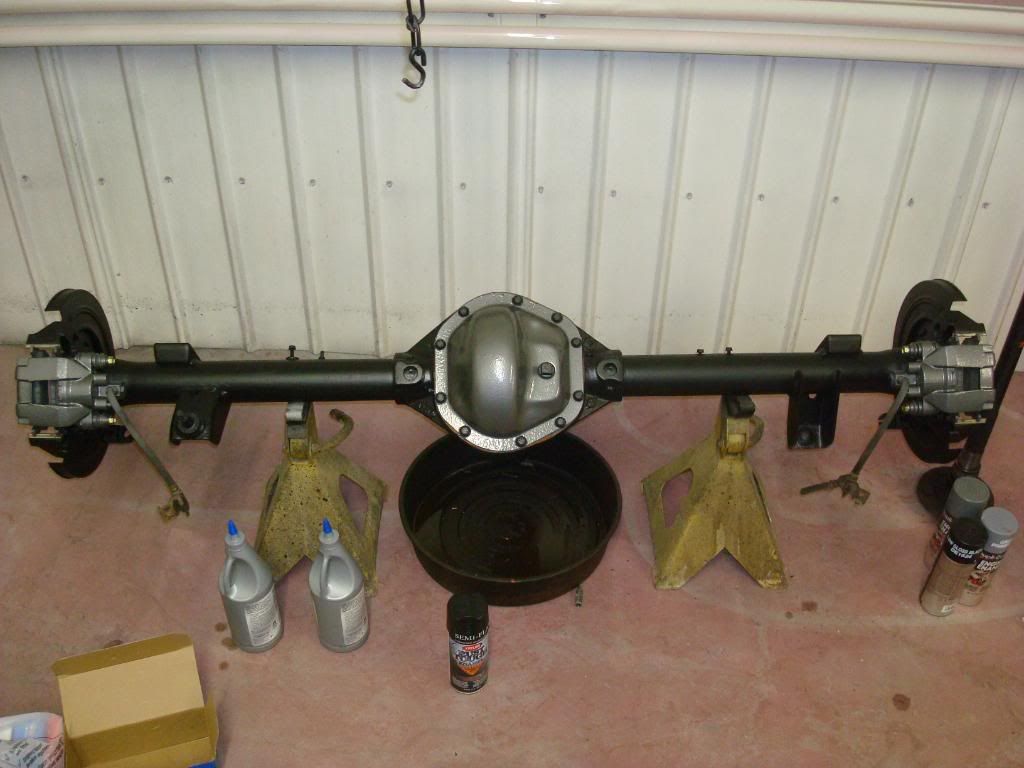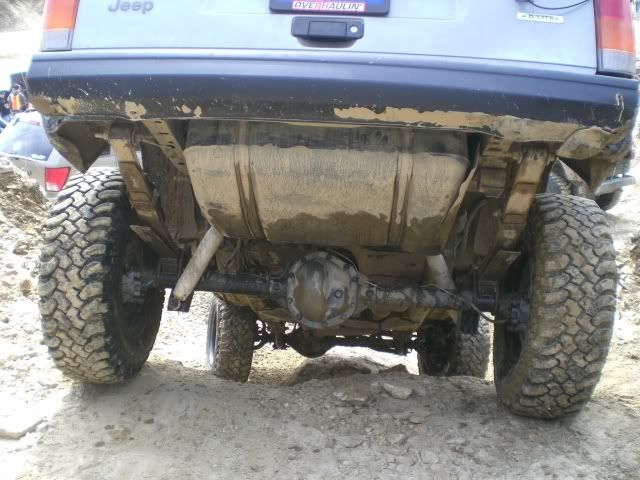 I was in a little bit of a hurry to get it done and in, and was working on a semi-tight budget. This time I'm going to be doing a few more things that I wanted to do last time, but didn't have the time or money to do. Things that have been done to the existing D44 that will be getting transferred over:
Ford Explorer rear disc brake conversion
Superior Evolution series shafts
List of things to do:
Spring Over Axle, with TNT Customs 1.5" U-bolt eliminators
Sand blast housing, weld tubes, prime, paint
Centric Rotors, for a ZJ(I've heard they fit a little better), EBC Green Stuff pads (I just bought some cheep pads and rotors from Auto zone the last time)
Locker yet to be determined, but I'm thinking about trying to find a TJ Rubicon front air locker to use(rears have a LSD for when it's not locked and is usually the week point). My buddy Mike/gribbles did this on his and got it all(locker, actuator, Rubi air pump) for less than the cost of a Detroit.
Here it is as I purchased it, missing the drivers side axle shaft and backing plate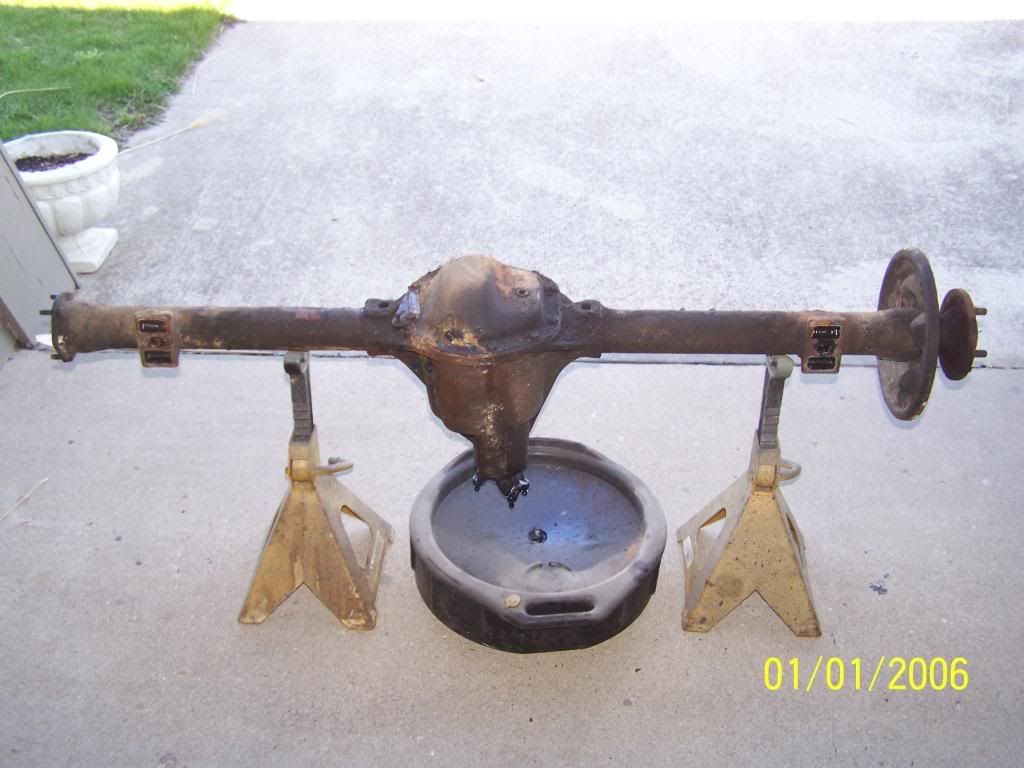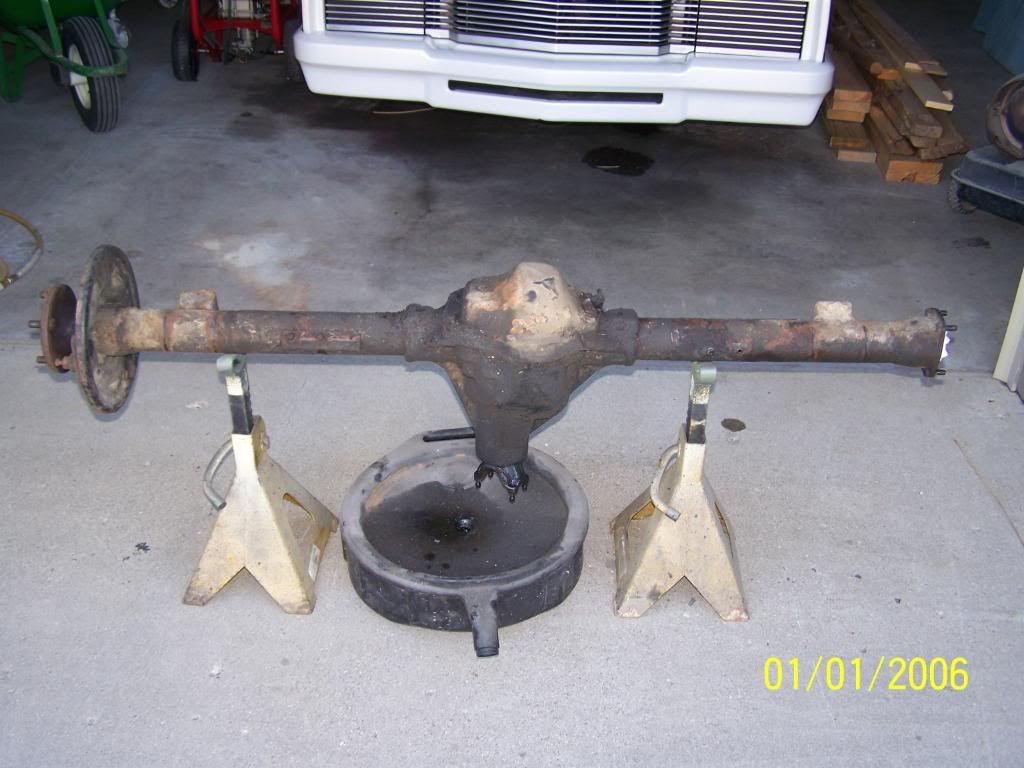 3.54 gears. Anyone know what that little bracket on the side of the diff is(next to the tag)? I'm pretty sure the MJ I pulled it from had the "Metric Ton Package", 2wd, D44, LSD, and heavy load helper springs.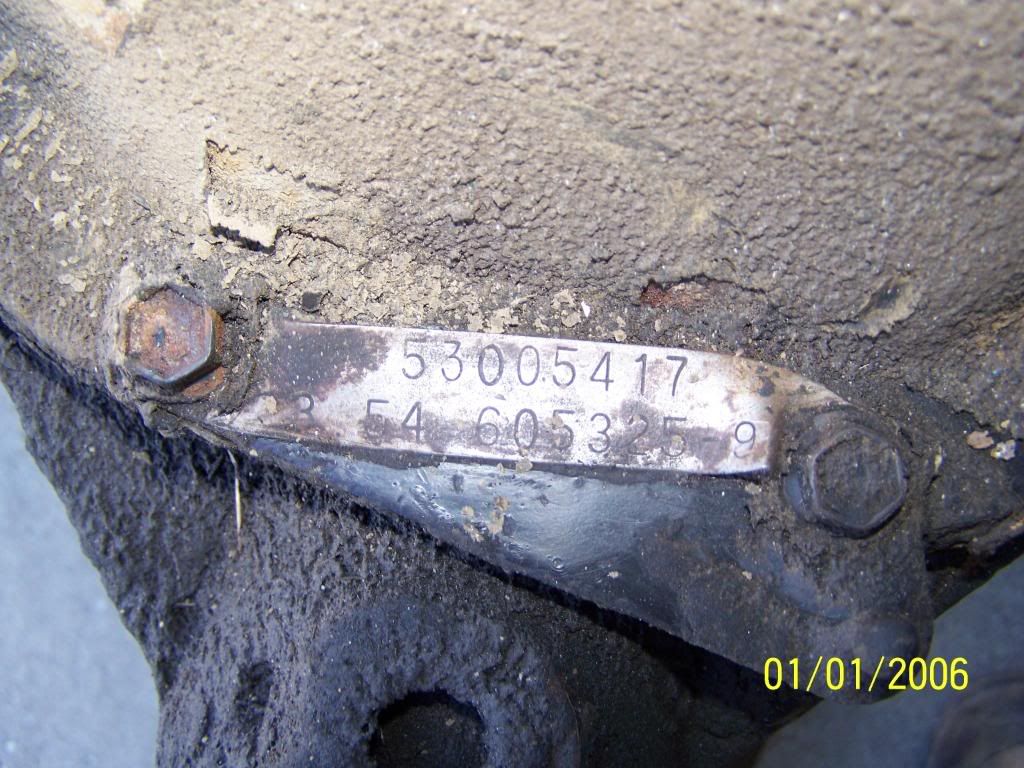 The above mentioned Limited Slip Differential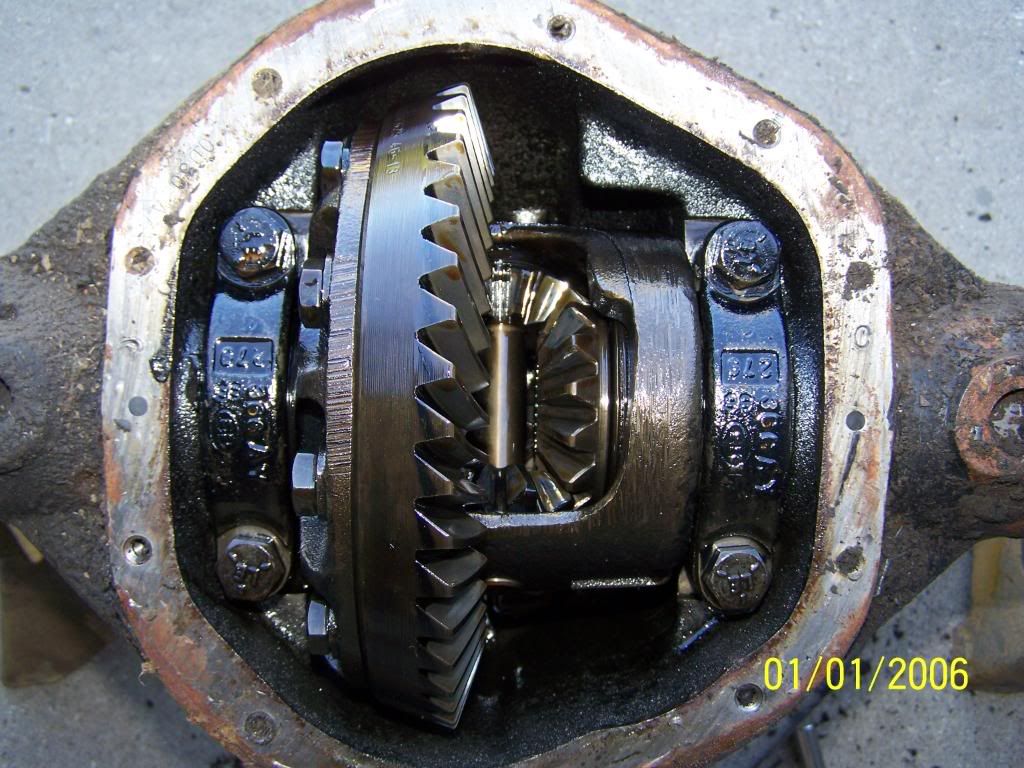 Diff pulled
As well as axle shaft, sadly I will admit to trying to pull the diff before I pulled the shaft. I kept scratching my head as to why the diff wasn't coming out all the way. And yes I do know better, I've done this a few times now.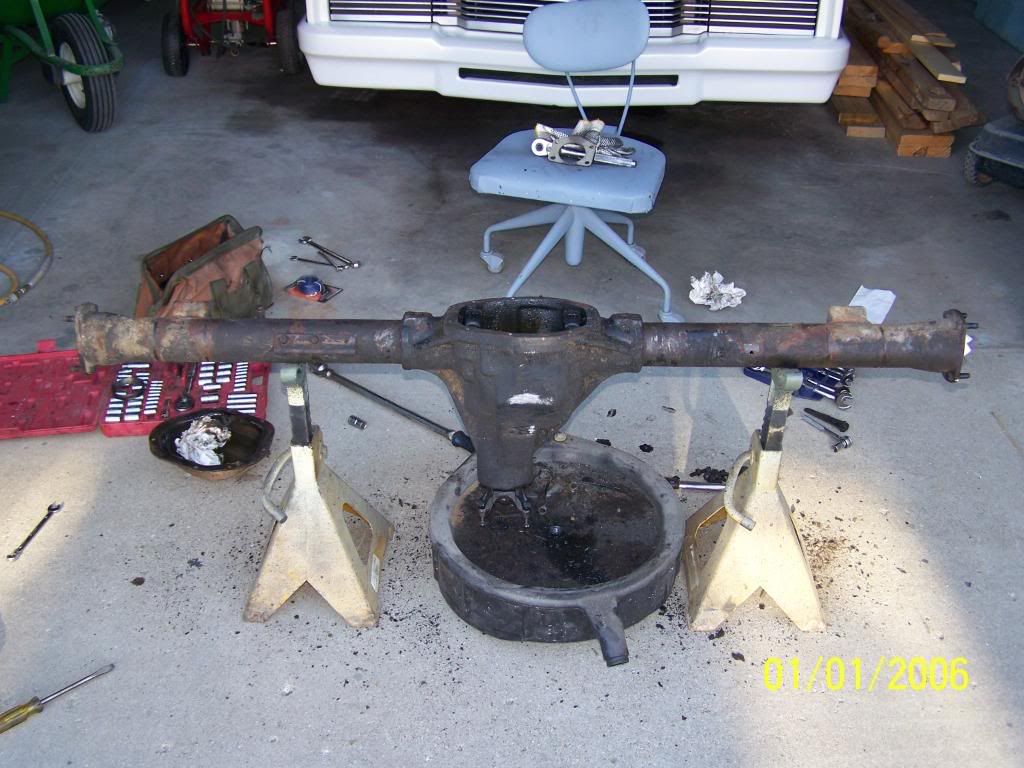 Passenger side spring perch cut off and ground down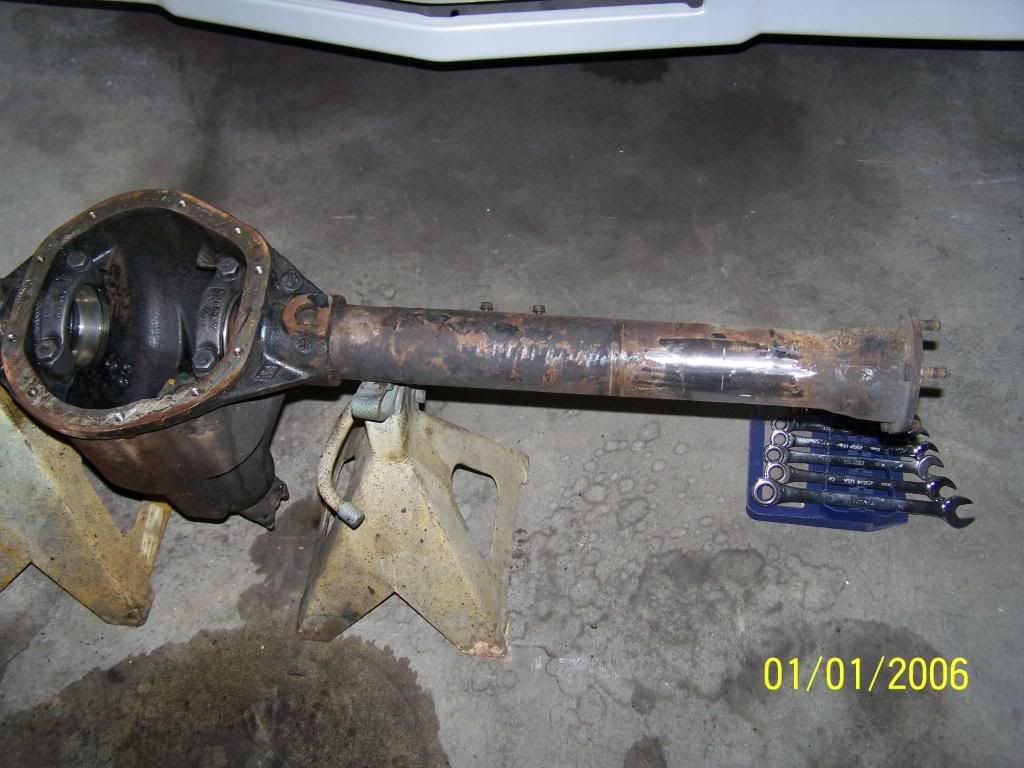 Let me tell you, that was a pain in the butt to cut off. Cutting the welds alone wasn't going to happen, I ended up having to cut the perch into 4 sections(down the middle, length and width wise), then wedge a claw hammer in between them and pry them apart, and off one at a time.
I ran out of daylight, and am having to work outside since the shop is all tied up with other stuff right now, so I'm going to try and finish up tomorrow morning before I have to go to dinner with the families.
Monday I'll be back up here to the Bank to pay off the Jeep, grab the axle, and head to the sand blasters. If I'm lucky, I'll be able to have it done while I wait.
---
96 XJ:
Parking lot Pre-Runner
89 MJ: Project: Ground up - Sold
01 XJ: Project: Silverback - Totaled
Quote:
***** inches...
Good god man. Indyorv :rofl: d**k and fart jokes. :rofl:
---
Last edited by RockRodHooligan; 01-22-2010 at

10:00 AM

.