D30 differential cover swap writeup
---
Front D30 Ruff Stuff Specialties Differential Cover Swap
I have done this swap before, and it is extremely easy, but takes a lot of time, patience and you must be on your toes at every step of the way or else you will crash and burn.
First, I will explain: Ever since I lifted the jeep, my D30 has been hitting rocks like no ones business. After my first drive home with a leaky differential cover, I thought to myself, maybe I should get a stinkin differential cover guard. Needless to say I cheaped out big time for it was a no name half cover that looked like a warn knockoff, and it was almost paper thin. I figured it would do the job and I wheeled with it for months, even hit it a few times and to my amazement, it worked.
Well, my most recent trip to Rauche Creek proved it was the most useless thing on my jeep in terms of armor. Now, be aware that my XJ is on a Rubicon Express 3.5Ē lift kit, D30 / 8.25 29 Spline - 4.56 Gear ratio and locked front and rear and Iíve got 33x12.5 Mickey Thompson MTZ for tires, so I was going over all of the black trails at Rauche Creek with relative ease. Well, at the beginning of the second day at Rauche, we found ourselves at Tombstone, a good sized uphill rock climb. Looks intense, but of course, I did it with very few problems, so little problems in fact that no one was looking where I was going and ( not even myself ) I hit a rock, square in the front differential doing a good 10 mph. The guard saved my life, literally. The cheap warn knockoff actually got ripped off my front D30 but luckily the ring gear and even the stock diff cover remained unscathed. Only damage was that when the differential cover got ripped off, it took a few of the bolt heads with it. I had to get a Beefier Differential cover.
So I shopped around
And found RuffStuff specialties and their overly excessive differential guards and I had to get Ďem. At $100 a pop, it was well worth the money because I knew this was going to be the last differential cover I would ever need in my ******* life. If I ever hit a rock at any sort of speed and hit the differential guard head on, my front axle would wrap around the rock and my cover would remain untouched. A nuke could go off and take out this entire planet, and my diff guards would still be floating in space and they would still be fine, welds still solid and the plate still as rigid as when it arrived at my house.
Well, the first thing I did to it when the differential cover arrived was paint it. So I got myself a can of Rust-oleum Automobile Primer in flat gray.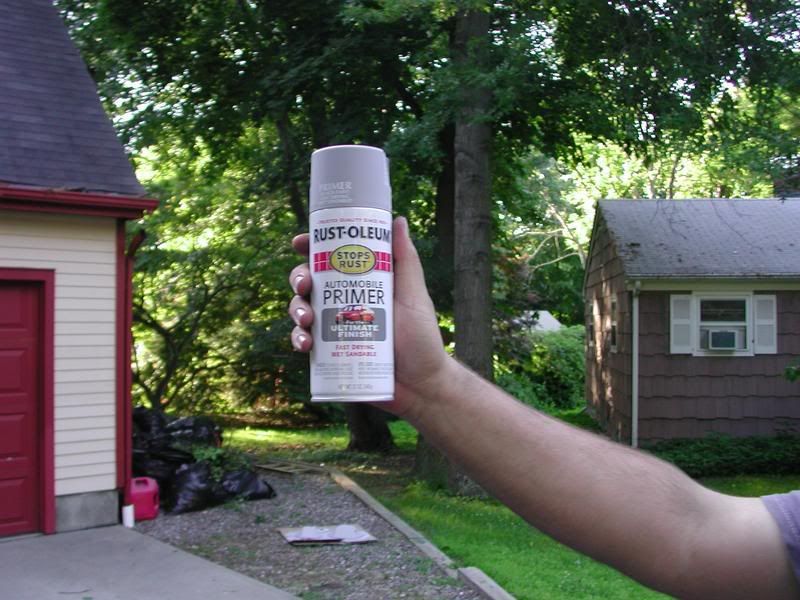 Now hold the can in the upwards position and shake violently. Hold the nozzle in the correct direction and press, letting the paint exit the rattle can. Spray liberally all over the differential guard and the fill plug. I applied a few coats to give it a strong and even finish.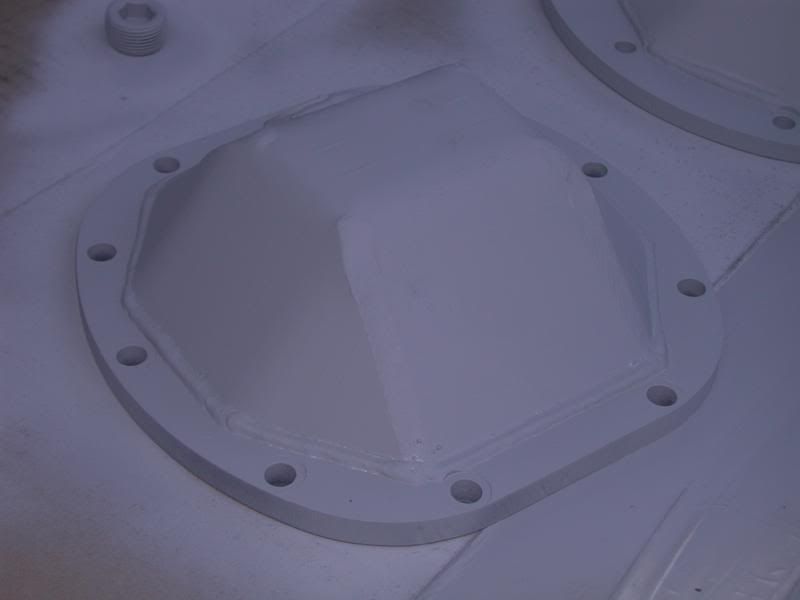 Next, I began planning what I would want to do.
This is a good stage to plan, because we already painted it. It would be good to figure out here and now to gather supplies and figure out exactly what I will be doing with the differential guard.
My plans are:
- Mount it on my Dana 30, replacing the stock cover.
From there, I got obtained new bolts.
I went to the local hardware store and got some brand new bolts for the rear differential cover. Now since the ring around the new guard is half and inch thick, I had to find new bolts that where at least a quarter inch longer and I did. These bolts where zinc plated and hardened by the manufacturers and they looks pretty badass too.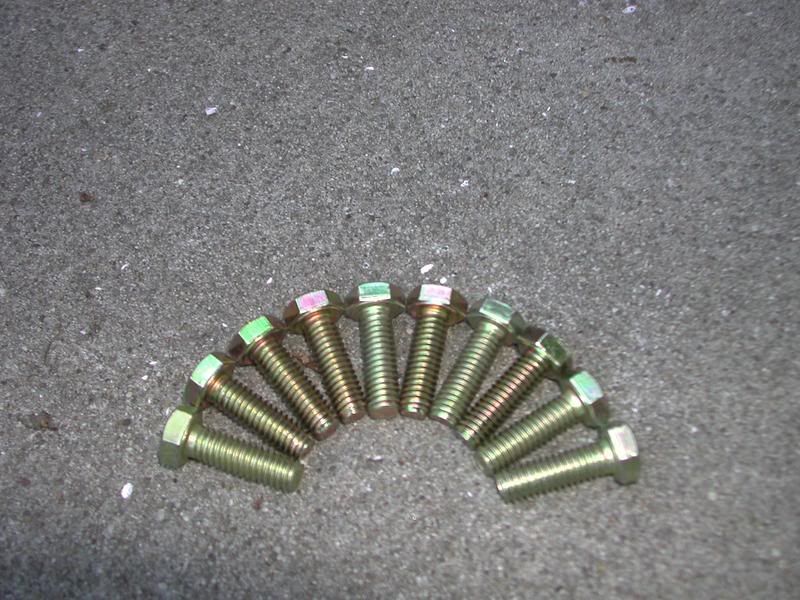 Well, now since we have the bolts all squared away, we must remove the stock D30 cover. It is quite simple and only requires your hands, a hammer and a ratcheting wrench with a half inch socket. Now, to capture the used fluid, we just used some plastic oil gathering container. We placed it strategically under the differential cover to prevent any oil from getting on the driveway. Also, have a roll of paper towels handy just to clean your hands and for future use when you remove the differential cover.
Now, get your half inch socket and ratcheting wrench.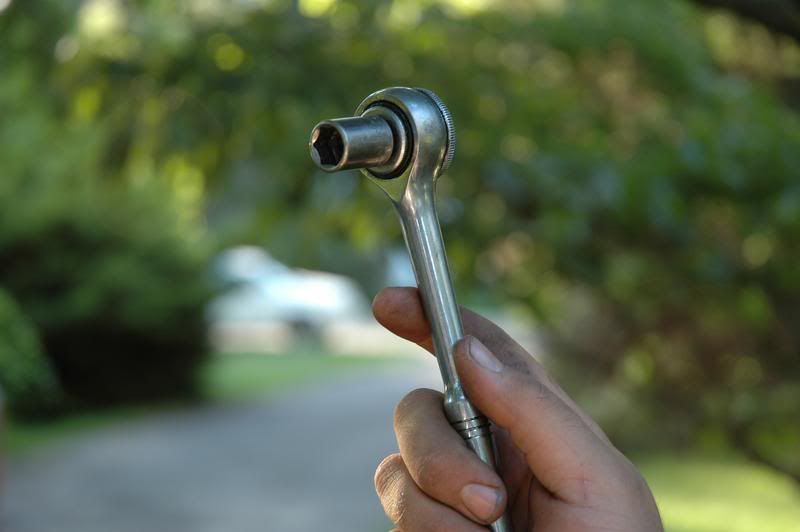 Now we remove the Stock differential cover.
Now Place the half inch socket over one of the bolts and begin to loosen it.