I got the last u-joint tonight, and decided to finish the thing.
Broke down the u-joint, prepared it with grease, just as the others.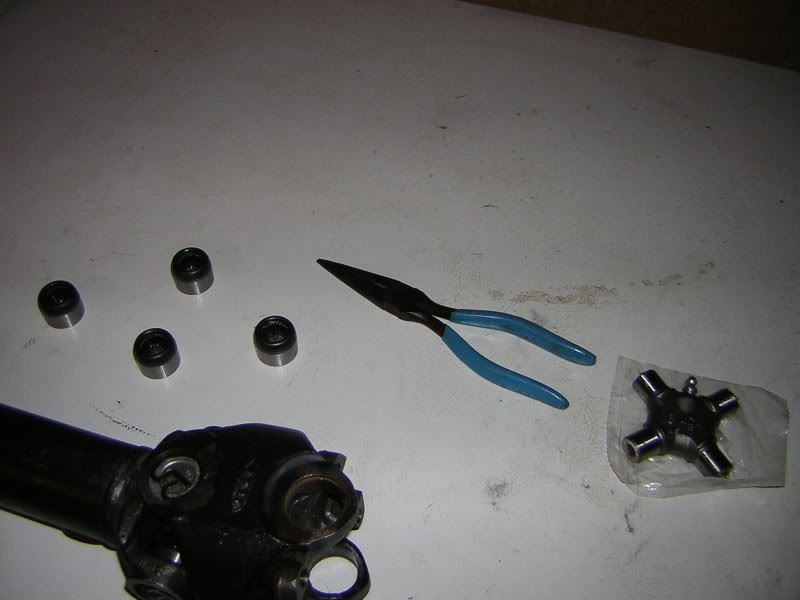 Then I placed the joint in its place. the centering yoke will conform to the joint.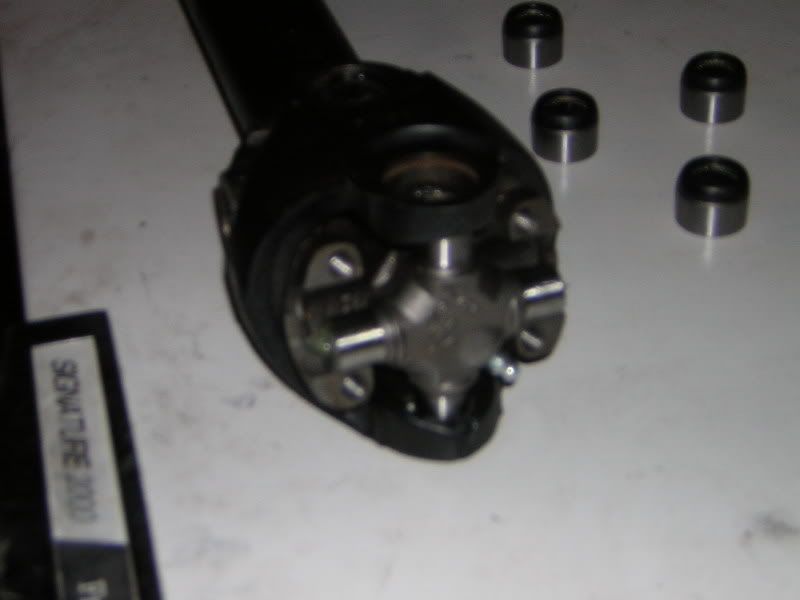 I put the yoke-side caps in first, to make it easier to manage.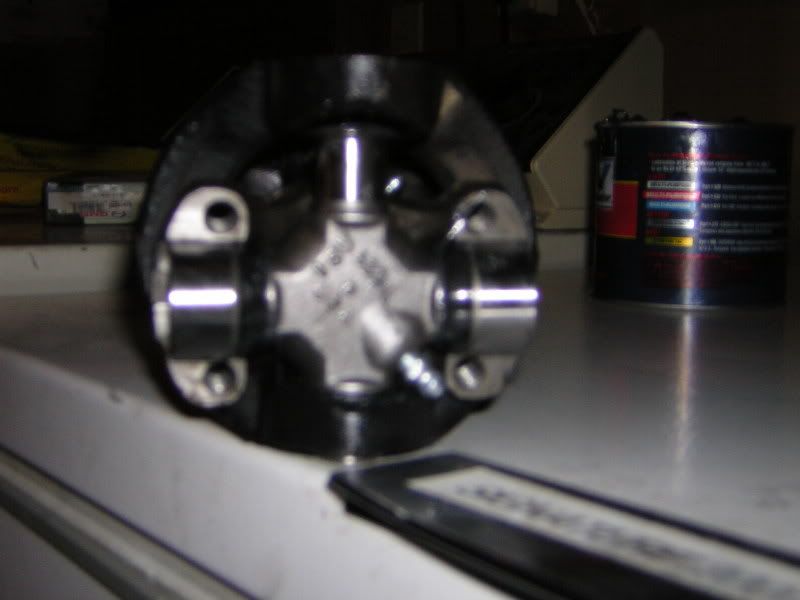 Then I placed (hand tight) the caps into the cardan joint-side.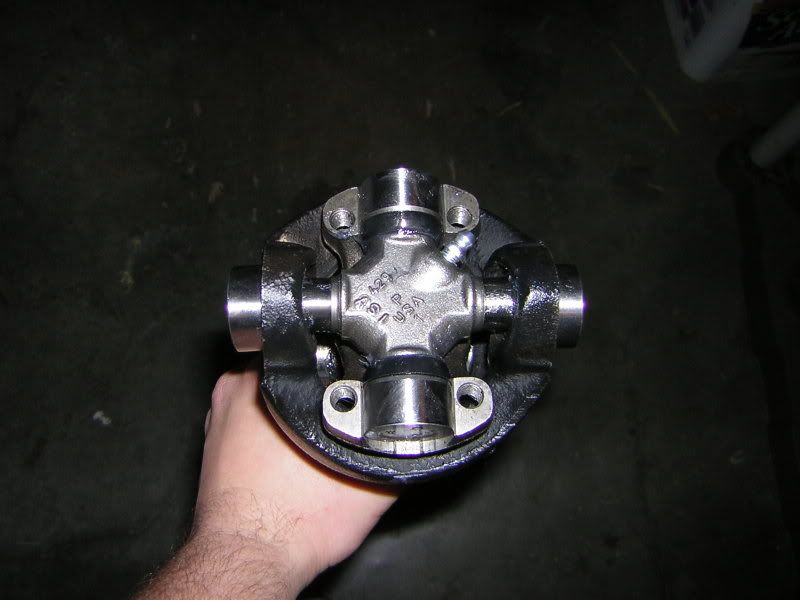 I pounded it the same way as the other u-joints, and placed the snap rings in. Here's the finished product.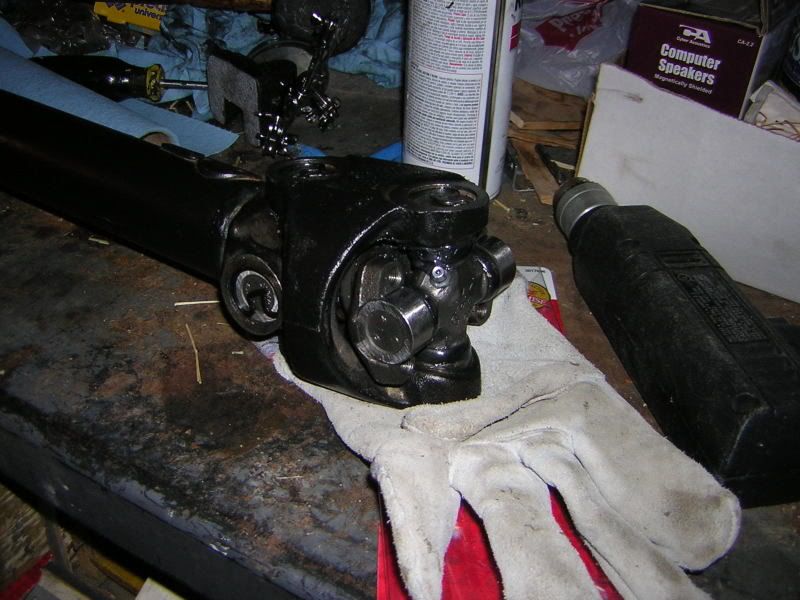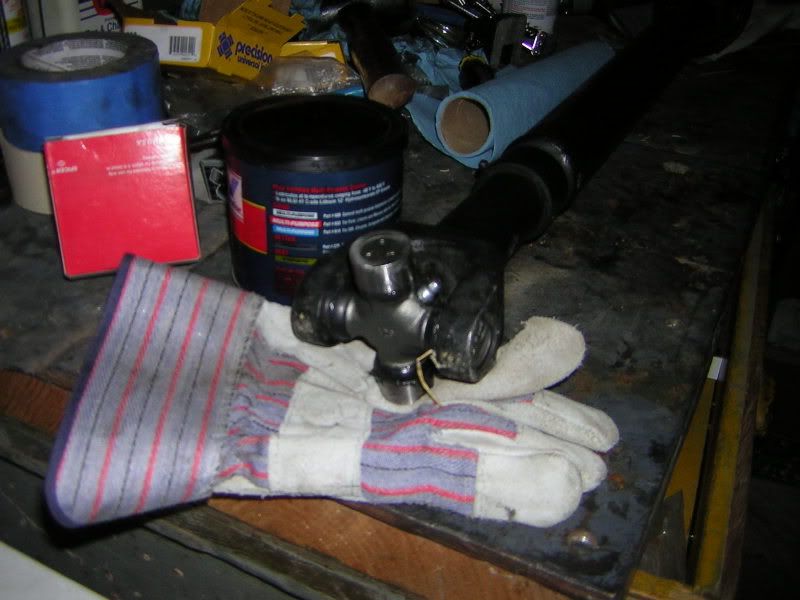 This Sunday is the tenative date for the SYE, so another update may be on its way.