finished mine about a month ago but just now getting around to posting up pics. ive only had one chance to use it since i really only drive it when im home from school and that rarely happens these days, but any way it worked amazingly even with a couple of small leaks on the out going side of the compressor. filled up two sets of tires after airing down for the trail in about 15-20 minutes
I had to custom make a fitting on the incoming side because i couldnt find one at the store that would work. took the stock coupler nut from the stock a/c plumbing and machined it out a bit then took a piece of threaded pipe and ground the threads down on one side and welded the two together.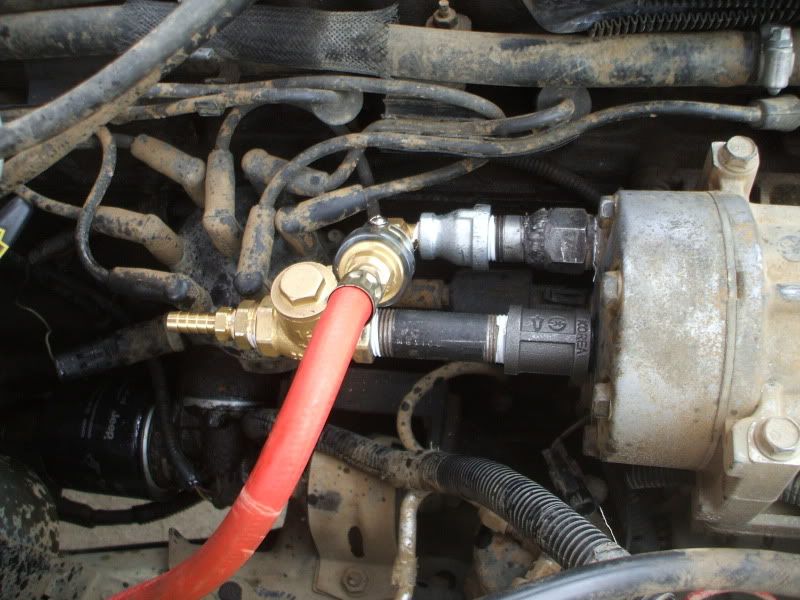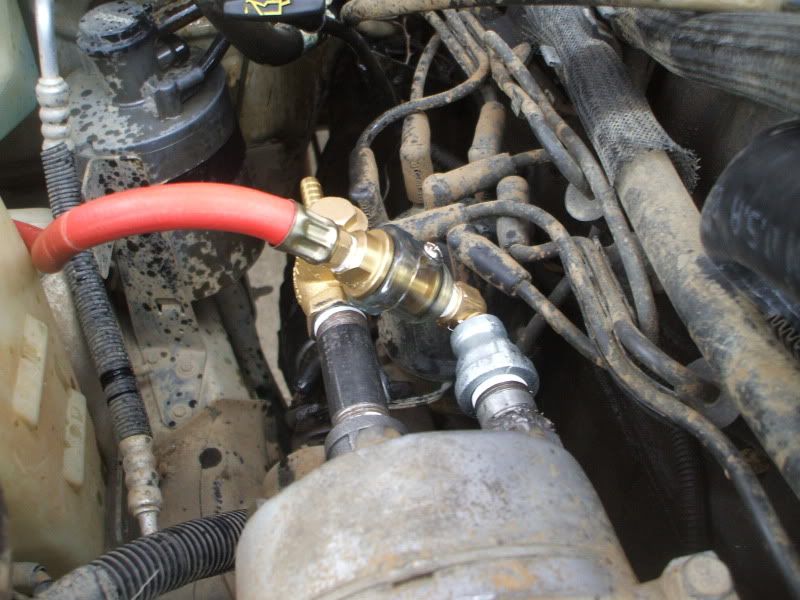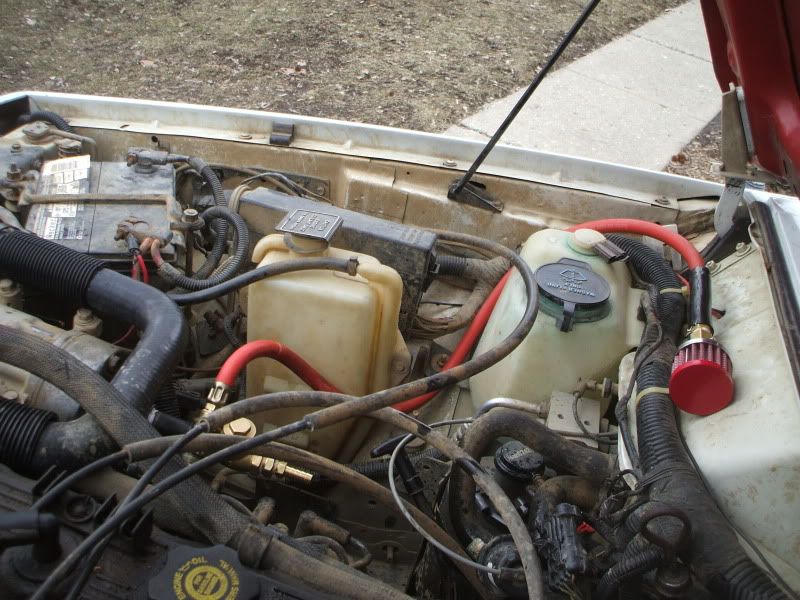 ran the hose through the fire wall, then through the glove box, then down along the trim on the passenger side, then under the back seat and then finally to the tank.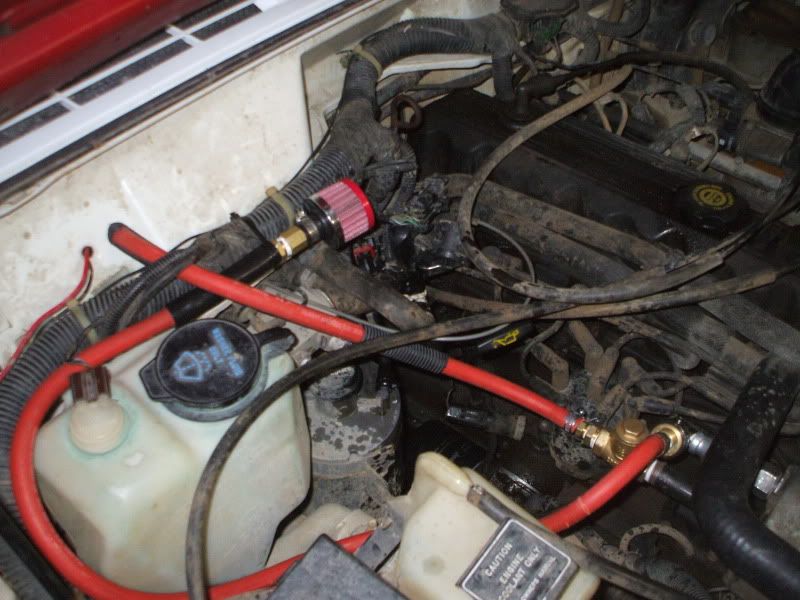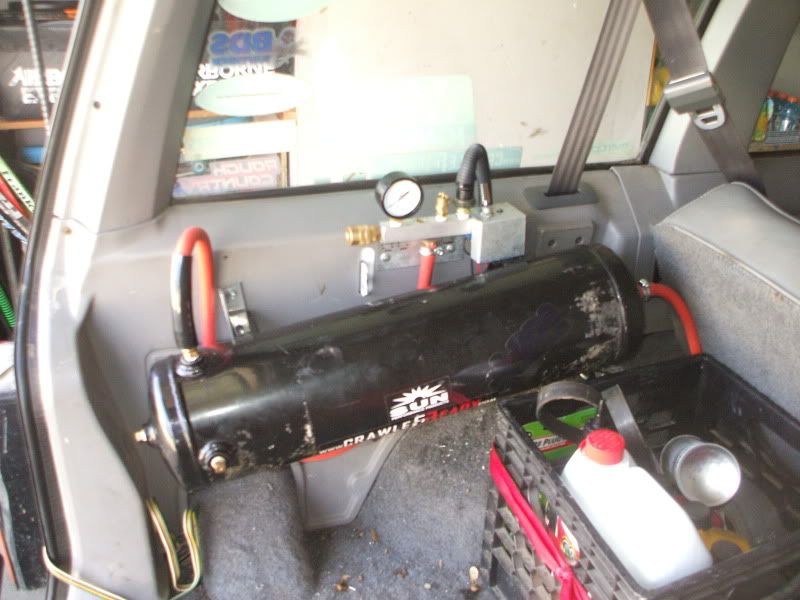 Manifold and switch box. Nice big pressure gauge, 175 psi safety valve, 120 - 150 pressure switch.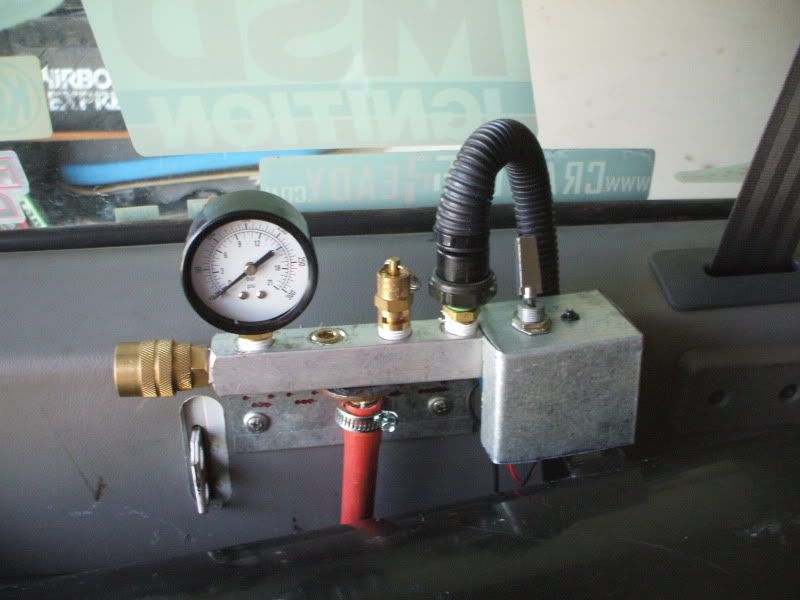 ---
'94 XJ Sport (my toy) - 5.5-ish inches of lift, 33/12.5/r15, locked in the front, custom armor, OBA

'86 MJ XLS (family toy/budget build) - 5-ish inches of lift, 32/11.5/r15

'07 Dodge Ram 2500 (DD and Tow Rig) -6 speed with the last of the 5.9 Cummins...

If you wanna know more about the rides or if you need something made just ask! :)