Well lately the build has been a little slow because I've been camping at the river and taking my kids swimming a LOT, enjoying the USA a little bit.
I was suppose to start doing my engine work today but it started raining lol So I guess when it dries up later this week I'll start with the RMS job, then probably work on the exhaust/intake manifold gasket, exhaust manifold, valve cover gasket and head gasket.
I got the last piece of steel for the rear bumper so I went and cut out the holes to the rear "frame" tubes. I think I might ask my father-in-law for a two more pieces of flat steel so that I can use the original 8 bumper bracket holes as well. As of now, I was just going to use two of the hitch bolts but I just don't think thats strong enough. What do you guys think?
Here is just a rough layout of how its going to be. I am also wanting to cut the ends of the bumper at 45* half way down to add some looks to it.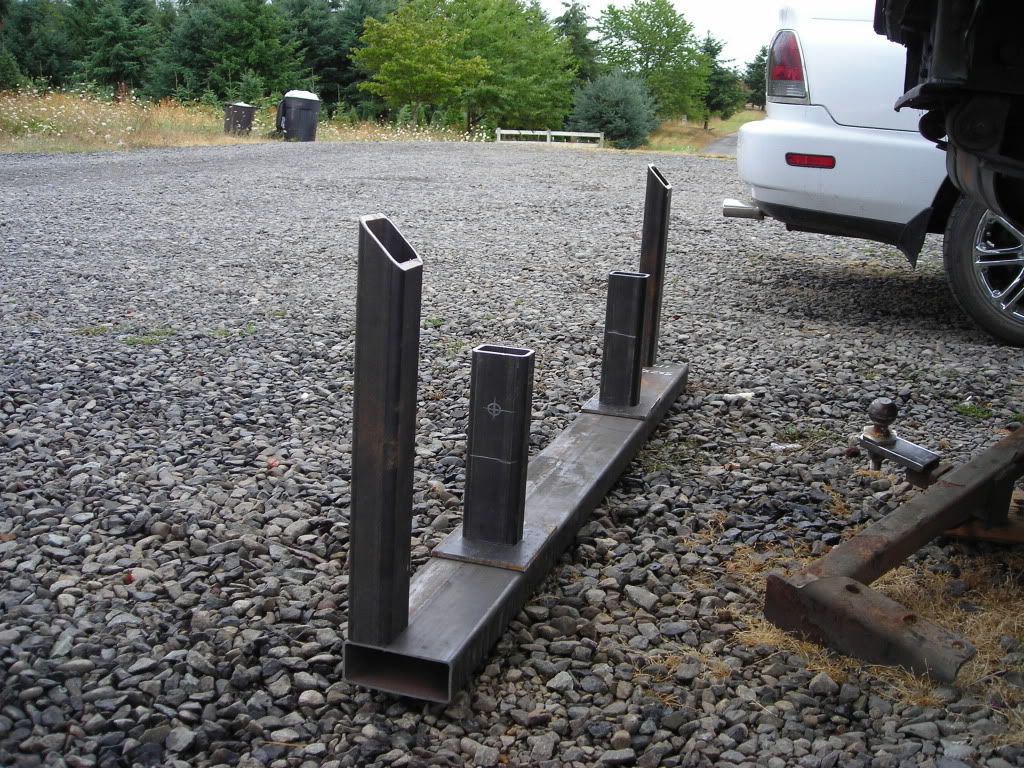 I ended up drilling some rosette holes in my frame stiffeners as well. So hopefully soon I should be putting those on