Random "measurements"
My trackbar ended up being 35'' long from bolt to bolt. Not to bad if I do say so myself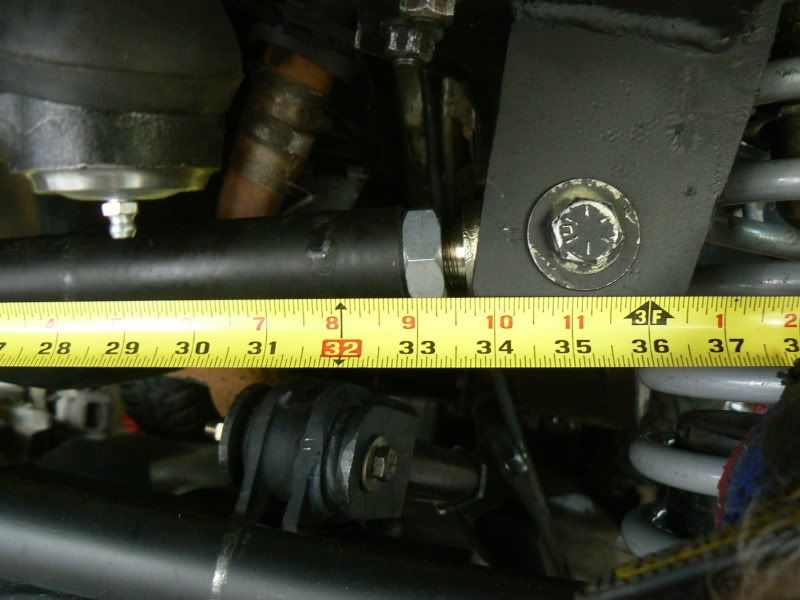 How it looked with the D30
And 44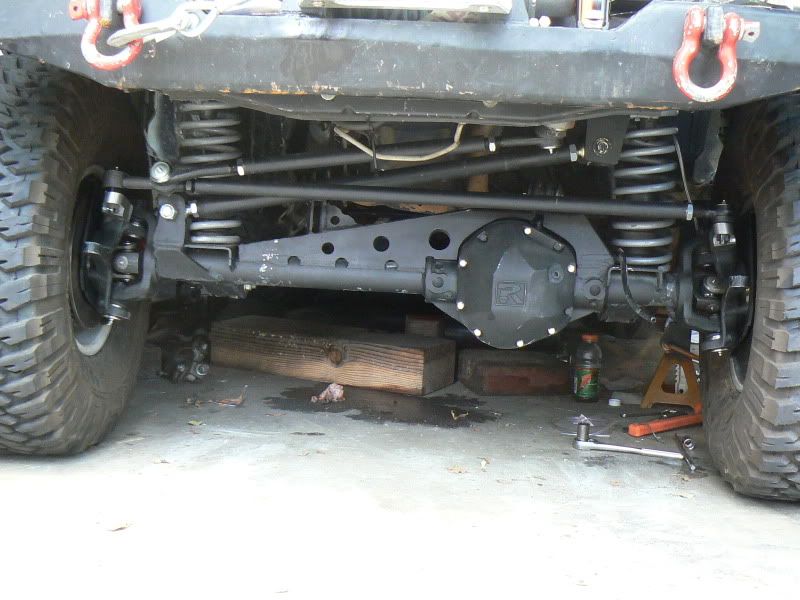 Steering angles for the 30. This isnt quite accurate because there was some spring back, but its fairly close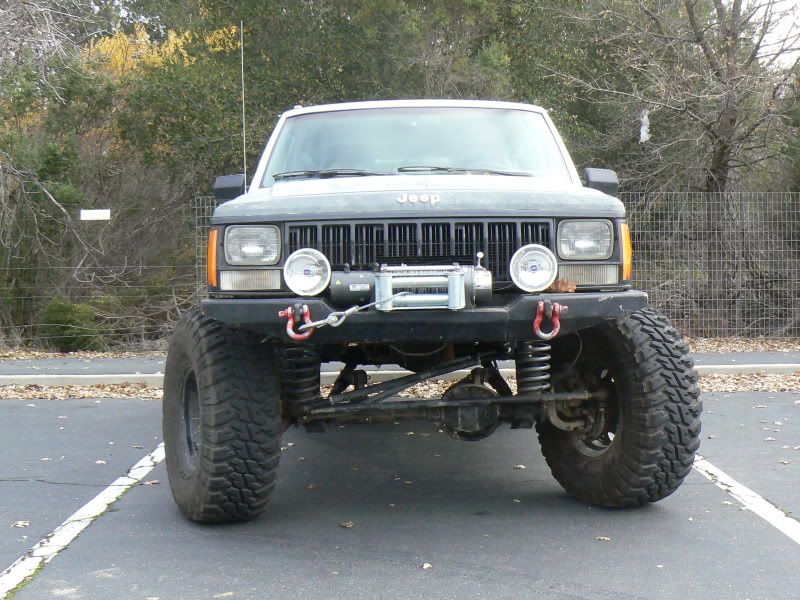 And 44. Again, some spring back, but close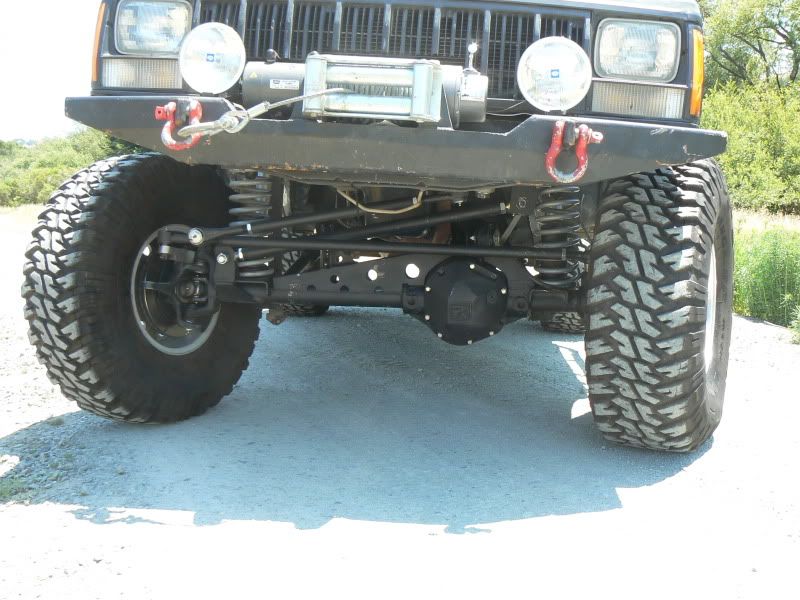 Wheelbase was 101.5'' before this swap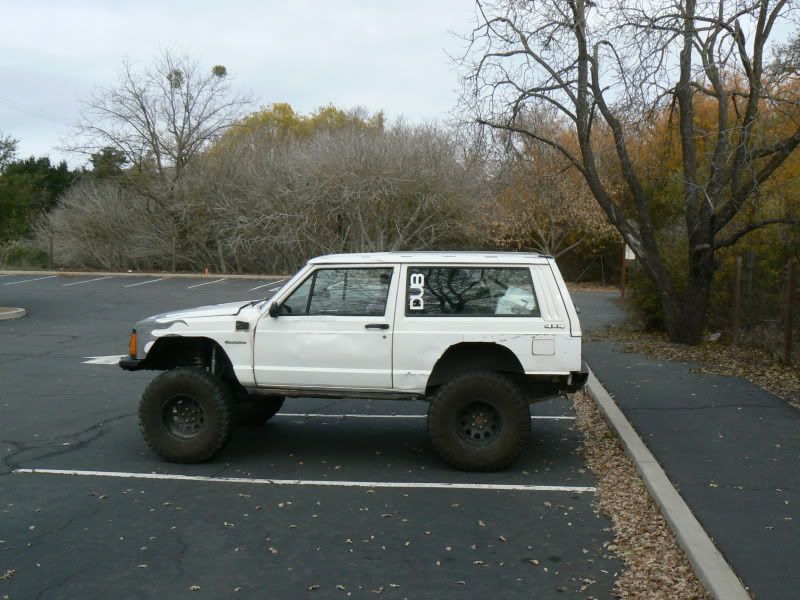 I ended up moving the axle forward a couple inches to 103.5''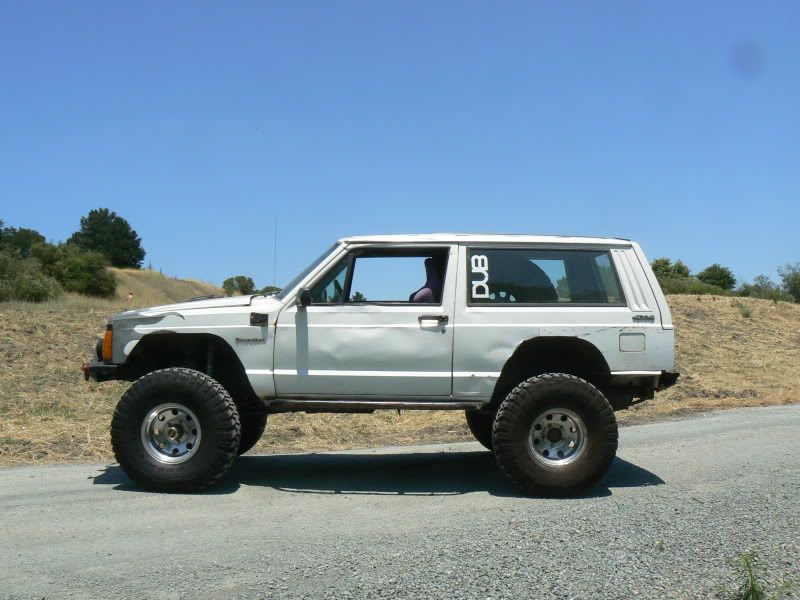 WMS
I believe a stock D30 is around 60.5'' WMS to WMS. My 44 ended up being 61.5''. I think you can widen a 5 lug axle by swapping 8 lug outers onto the axle by about 3''. Im not positive on that, but I know its possible.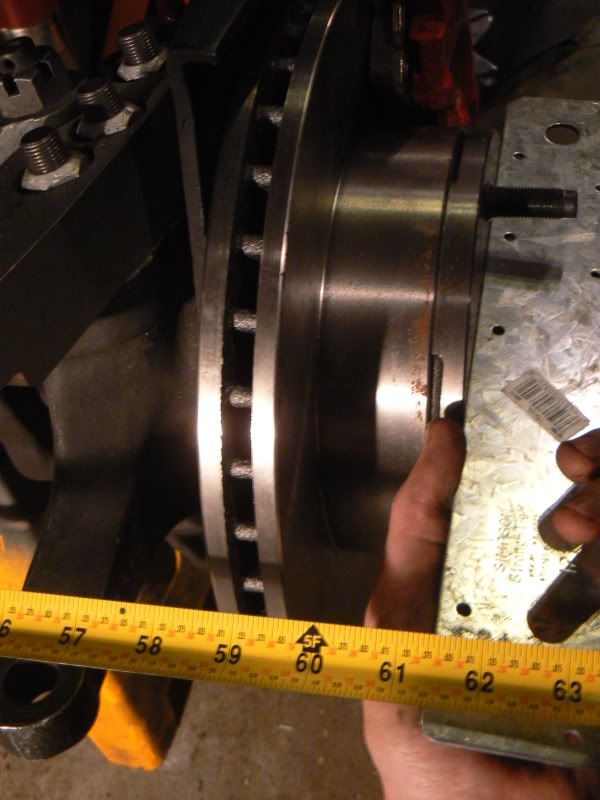 Outer tire to outer tire
Dana 30:76''
Dana 44: 74''. I have no idea how that works out. I did loose 2'' of width from backspacing, but I gained about 1'' for width. Same tires, and similar psi.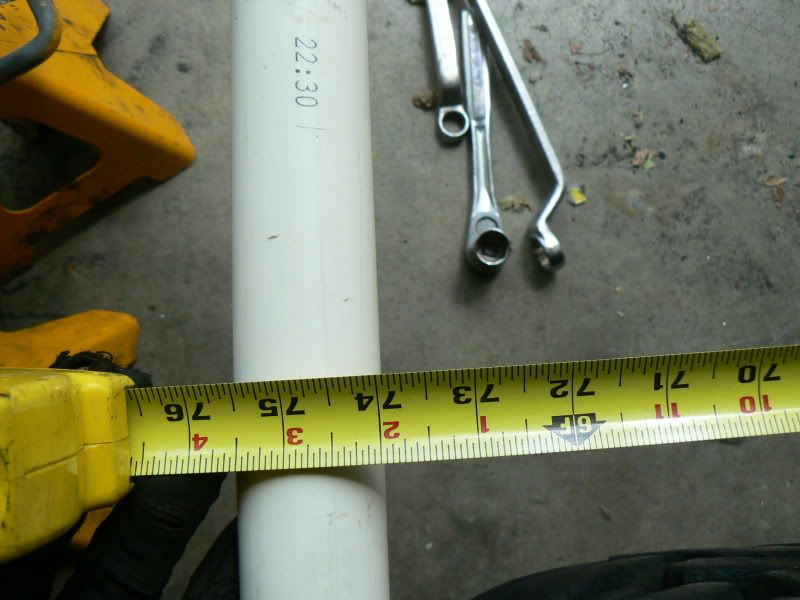 Rear Drums to 5x5.5
I have Alloy USA (now Factory 10) rear shafts in my XJ 44. They are dual drilled for 5x4.5 and 5x5.5, which is awesome for many reasons.
1. Dont have to buy new axleshafts
2. My dad and I can carry one set of rear shafts as spares. He has a XJ 44 he is building and it will have a 5x4.5 bolt pattern.
3. If I for some reason blow my spare tire, and need to borrow a friends, I can convert the rear back to 5x4.5 since most of them have that pattern.
Anyway, I tried to find a machine shop to drill my drums out for the new pattern, but most wanted $100 or more to drill them. I figured what the heck, I can do it. So I bought a set of transfer punches, borrowed my friends drill press, and boom, dual drilled brake drums.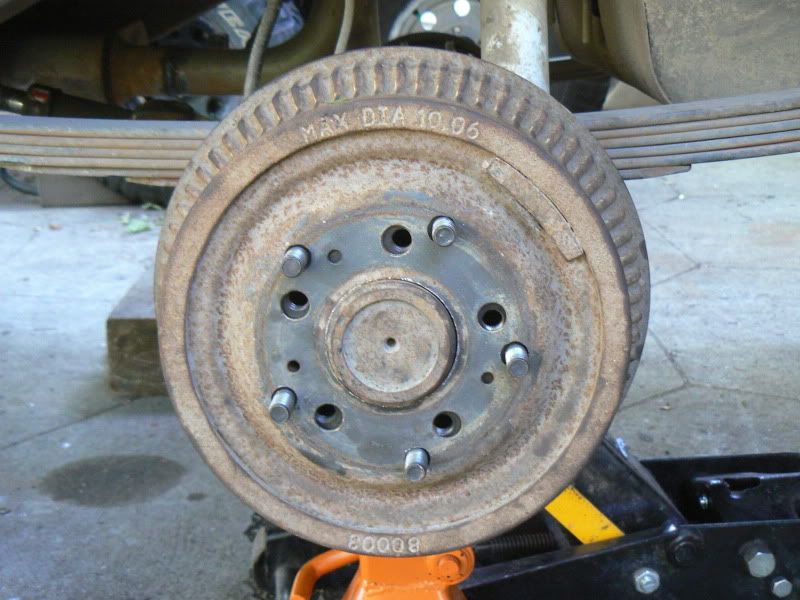 Also note my awesome shackle angle
Random thoughts
My 44 fully dressed minus fluids and steering weighted ~270 lbs. I dont know what a 30 weights, but Im sure its significantly less then that.
At a later date I will do a comparison of disks on a 30 and 44.