I got my 92 cherokee a little over a year now. I traded a lifted wj that i had for this jeep and everything was mostly already done to it and I have decided its time for my to do some things to it. Its currently running a 8.5 rustys long arm kit with some 35x13.50 TOYO open countries.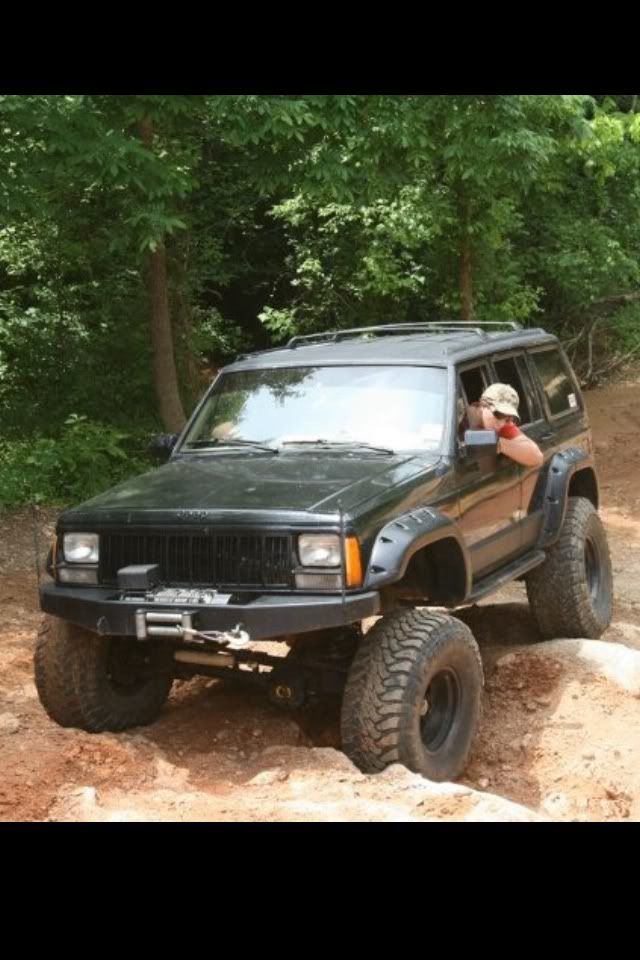 I noticed that one of my leaf springs were sagging a little so that gave me an excuse to get a new lift set up
In this new lift set up i hope to achieve a few things
1. I drive this to and from school a good bit which is 45 minutes away so i want some smaller springs and maybe get a little better ride rather than the crazy stiff 8 inch coil springs i currently have.
2. The new lift set up ill be doing will be lowering the jeep about 1.5-2 inches wich will make the jeep a little more stable. 8 inches of lift is just to big for 35s.
3. Hopfully the softer springs will allow a little more flex also.
So i ordered some goodies this past weekend and they just came in tonight.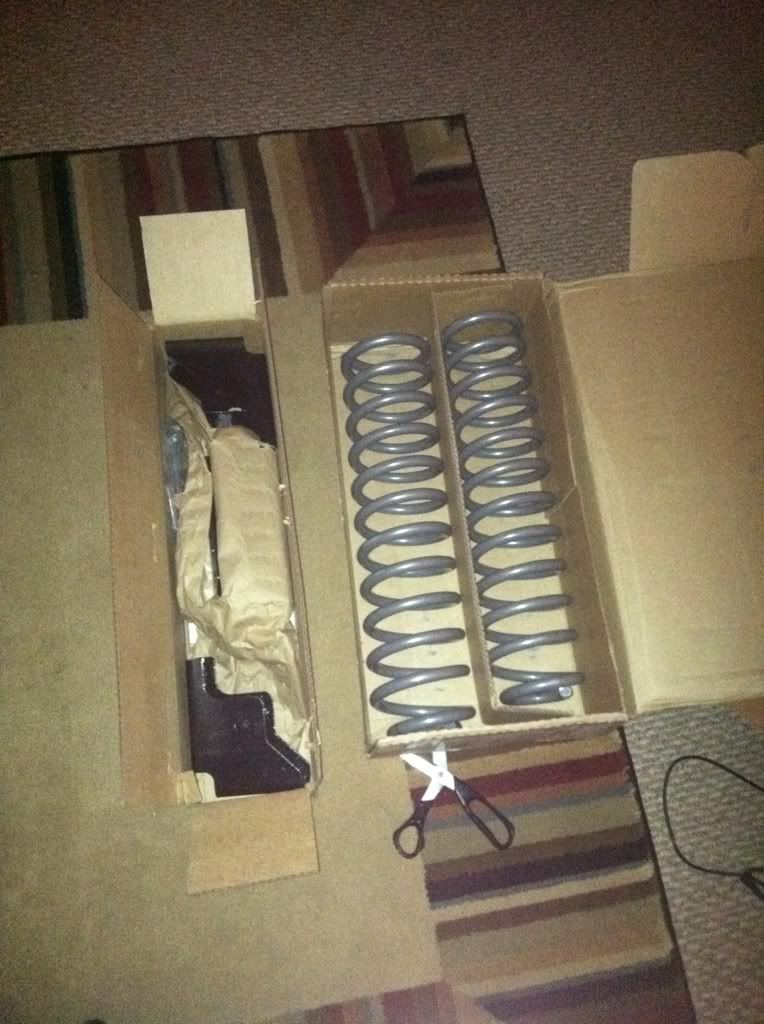 Some RC 6.5 inch springs and shackle relocators!
Ill be putting a 3/4 inch spacer/isolator on top of the spring so have aroung 7.25 inch lift in the front
A few months ago I got a deal on some new 4.5 inch RC leag packs on craigslist. So i will be using those along with the 2 inch shackle i currently have and the shackle relocators I just got. So i hoping I will be able to match the same 7.25-7.5 lift in the rear to get it as close as I can to the front.
Ill be putting all this on either tomorrow or friday. I am also waiting on some anti roll TRE spacers and Bar Pin Eliminatiors to come in before I start on the new front suspension.
More pics to come.....