Quote:
Originally Posted by jcwalden
how do you like the twin tube shocks?
o sorry man i never saw ur post. I love em. They're real stiff. I don't know if most people would like that, but to me it feels much sturdier on the road. Especially becuase i have no rear sway bar. I'm curious to see what the hype is about with OME though...
Anyway, just a little update after i took care a few tiny eye sores..
-I finally replaced the missing fender flare. Painted it to match the rest.
-all black decals
-I filed down the threads on the stubby antenna a little bit to get rid of the gap between the connections
-drilled my license plate into the bumper rather than it hangin down
-matched the tint to the rear (if i havent posted that already)
-added some horsepower to the rear windows
and i put the ski rack up for the winter, too bad i was wearing shorts and flip flops today...NOVAs weather is crazy. It was 70 today, and their calling for snow showers on monday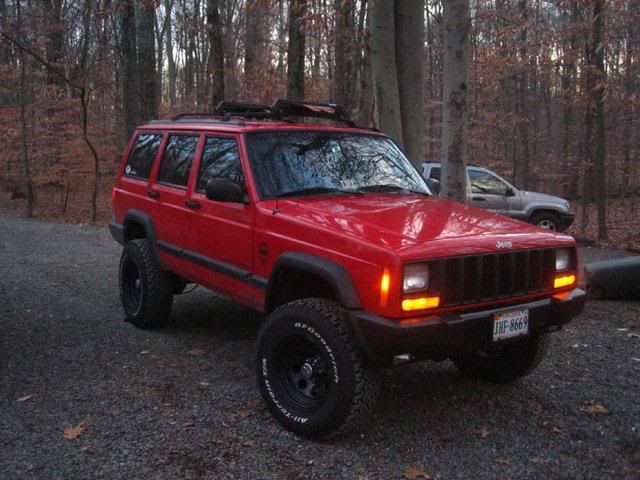 and i can't remember if i posted, but i got a Reese hatch a while back
I wanna find some black "Jeep" emblems.
and I can't decided whether i wanna get a roof rack or not. I'm really gay about keeping a clean look, and worried about the finished product.
*mods i dont know if you can edit the pics i put up, but if you can, black out my license plate