98 cherokee xj stumbles at 2000 to 2500 rpm
---
Ok here goes *long sigh*
I bought a 98 xj (4.0, auto, 4x4) for a couple hundred bucks with a blown motor. I rebuilt the entire motor (bored .020 over). It has new plugs, wires, distributor cap, cam sensor, crank sensor, and map sensor.
On first attempted start up it would not start. I had to crank it a couple of times for her to fire. Once she fired up she idled pretty good just sitting there but I found out that if you try to take her above 2000 rpm she would back fire through the exhaust.
So I turned her off and tried turning her on again and same thing. She was hard to start but would start eventually. This time though the check engine light came on for code p1391 and p0320. Odd I thought since it has a new crank sensor and cam sensor already. So I checked both sensor plugs and cleaned them both out. Also checked fuel pressure during this time and it was a good 50psi at the rail. I then removed the crank sensor and cleaned it off as well. I reinstalled the crank sensor and tried to fire her up again and the same thing. Hard to start and the same two engine codes came back on.
At that point I went to the local dodge dealership and bought another crankshaft position sensor along with the paper spacer. I went home and installed another new crankshaft position sensor.
I got her to start up a little bit better but the same codes came back on, p1391 and p0320.
At this point I checked the wiring harness that lead to both sensors and everything was good.
Fast forward to the next weekend and I borrowed a scan tool from a friend. I checked the engine while it was running and it had no misfires and everything ran great according to the scan tool.
-both O2 sensors were functional and working good
-TPS was reading accurate
-timing was advancing correctly
-crankshaft sensor was reading
-camshaft sensor was reading
...the only thing that was off to me were the camshaft counts and the crankshaft counts according to the scan tool.
my camshaft counts would never go above 60 or so and my crankshaft counts would go above 200 (while revving the engine)....I thought the camshaft counts would be higher than my crankshaft counts? correct?
Anyone have any ideas to throw my way? I am at a loss of what to check next. And please forgive me if I left out any details...just ask and I will answer any and all questions.
this is how she looked the day i bought her
this is how she looks now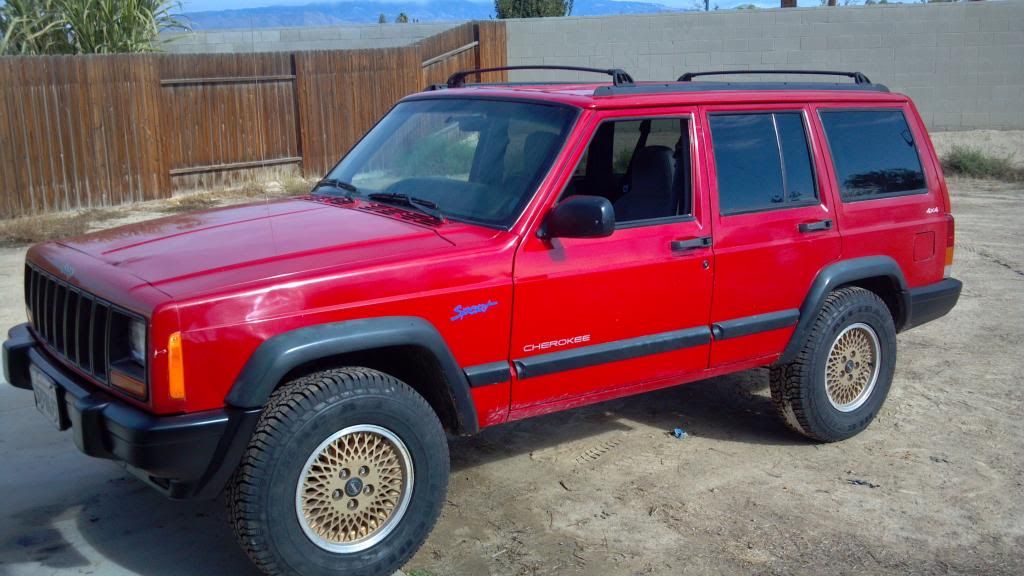 ---
2005 Unlimited Rubicon Sahara Edition #150 of 1000
1998 Jeep Cherokee sport