I, like many others, couldn't stand the idiot lights Chrysler decided were satisfactory...
So, I bought a used 97+ cluster to replace the pointless factory cluster.
I started out by removing the "Lift Gate" light from the back of the cluster. It was recommended to me by another member as my Cherokee did not have the same bulb in the back of the cluster.
I then removed three screws that attached the kick panel to the metal underside. Pull the "clips" out of the holes.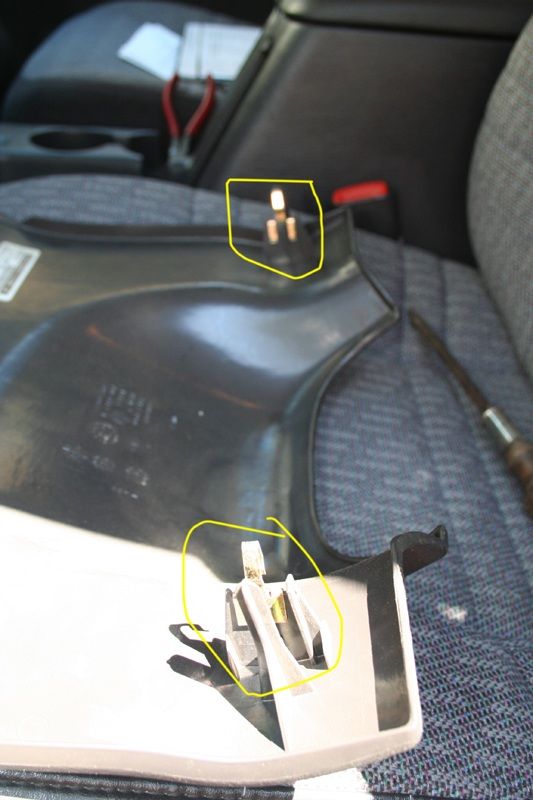 Afterward, I removed the two screws that held the metal underside on. There is one on the left and one on the right side of the panel. It is to the left of the highlighted hole.
Then, pull the center piece out by pulling gently on the bottom corners. The top comes loose once you have the others loosened.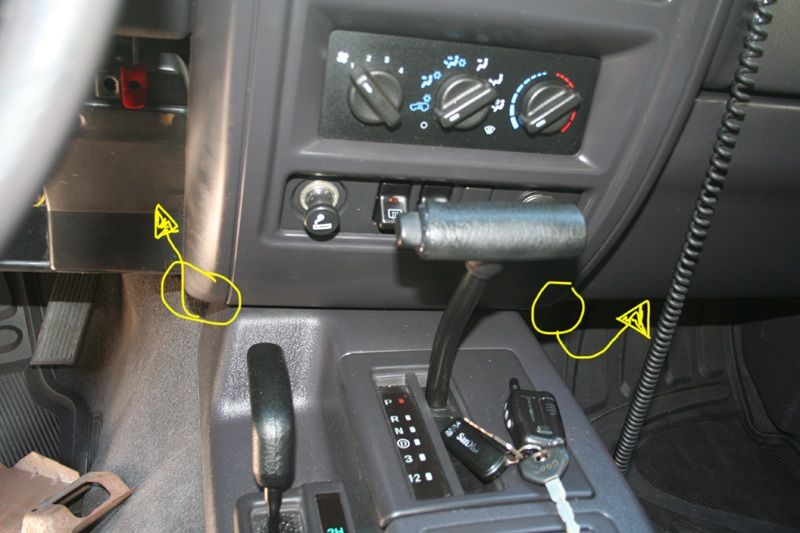 Next, I removed the eight screws that held the dash bezel on.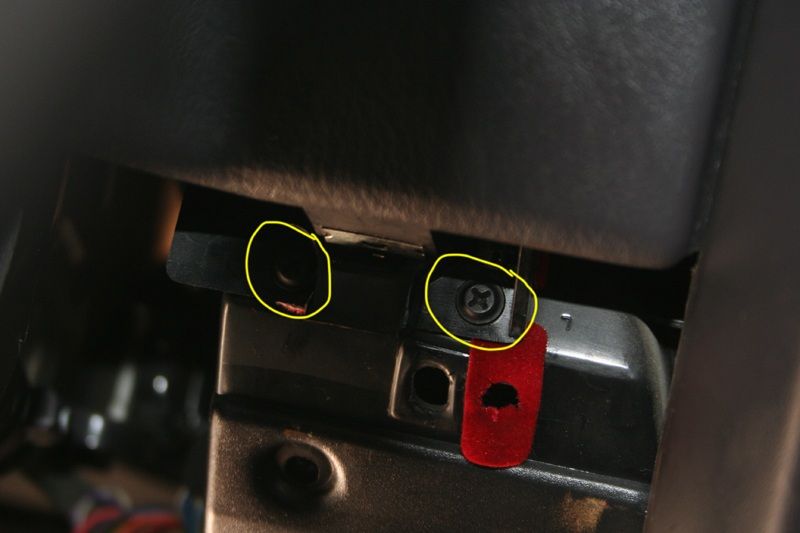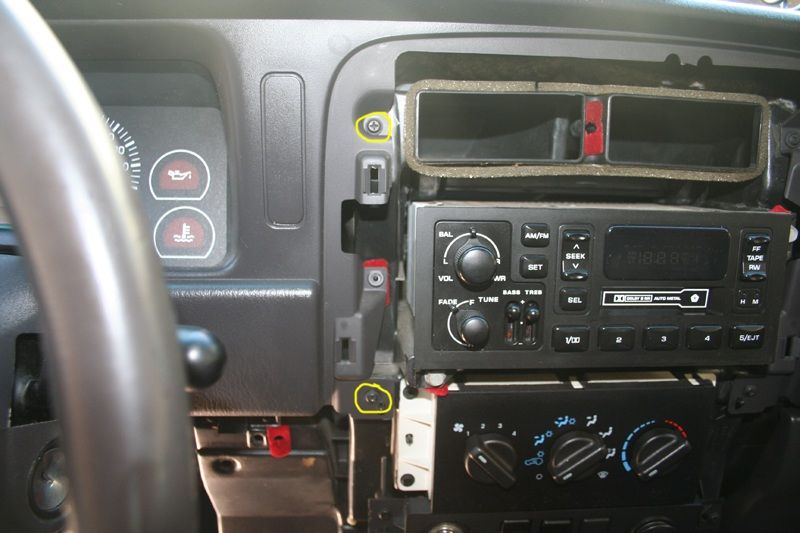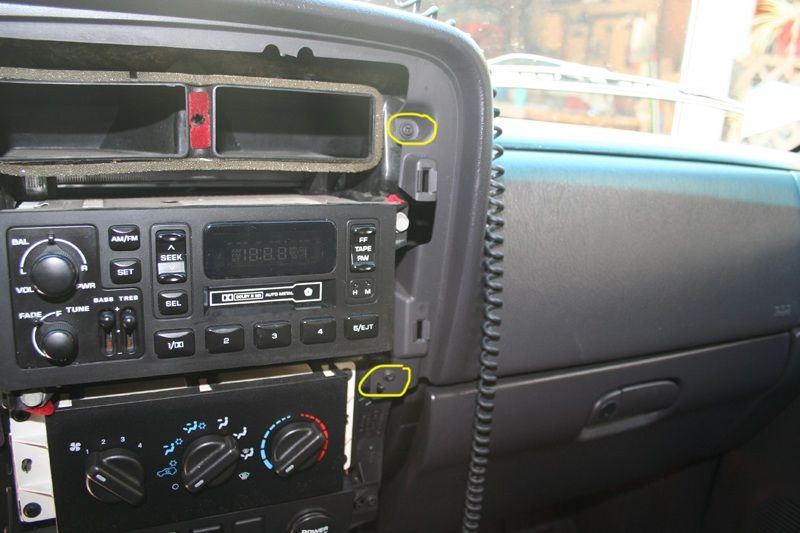 Make sure you pop these "clips" loose. They just pull out.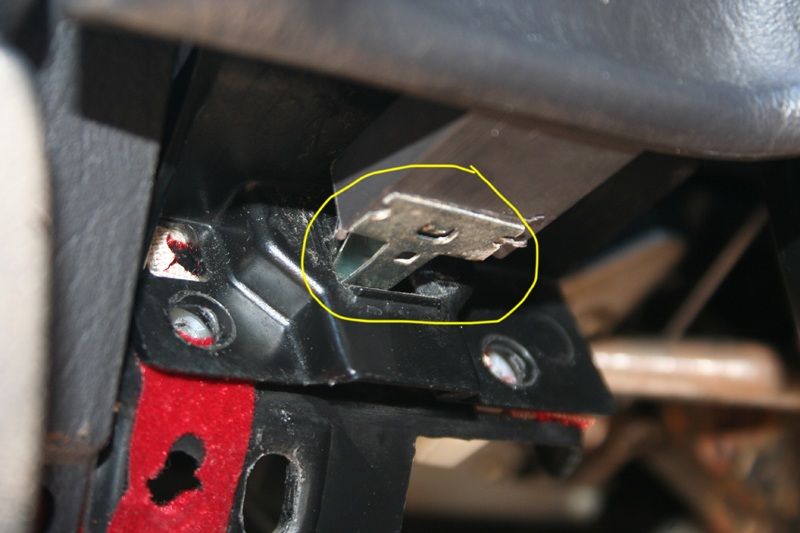 Then, detach this rubber steering shaft dust cover. It just slides apart.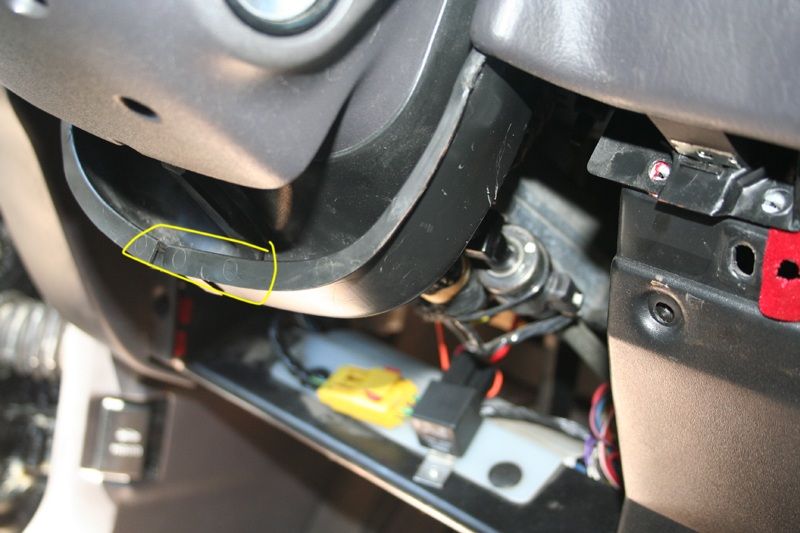 Gently pull the dash bezel away from the rest of the dash. It "pops" out.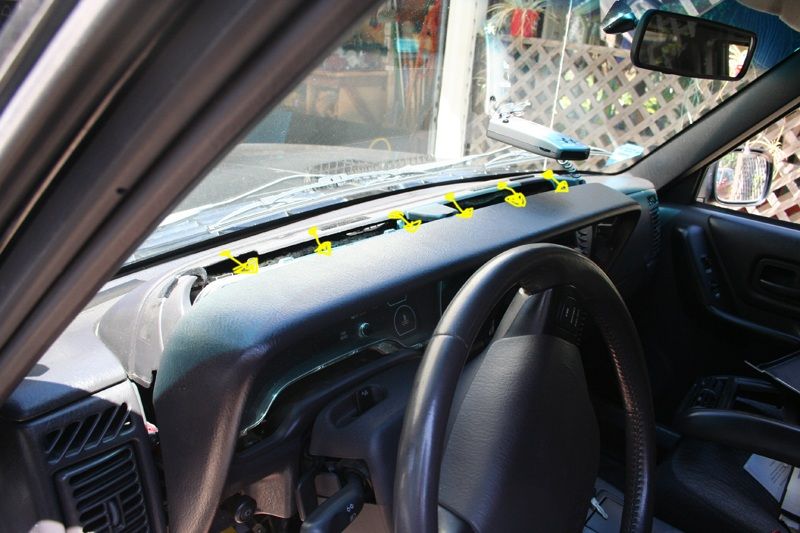 Now, you get to work the dash out and around the steering wheel and box cover. It's going to take some finesse to get the bezel around the light switch. I slightly bored mine out with a knife and some sand paper.
At this point, you're almost home free. You simply remove the three screws holding the gauge cluster in place and pull the unit out.
Swap in your new cluster and do a "system check" on the unit before you bolt everything back up. If you don't do it now...
:
You do the self check by completing the following process:
Put the key in the ignition and leave in the "OFF" position
Turn the parking lights on (Pull the light switch out (1) click)
Press and hold the "Trip Reset" button and switch the key to the "ON" position
The cluster will "Beep" and begin it's self test. You may remove your finger from the "Trip Reset" button
Watch the pretty lights and needles move around and light up
Flip the turn signals on and verify they are working
Do the same with the headlights and the bright switch
After it is complete and you have verified that all the gauges and lights are functioning, button everything back up!
You're done! You now have a tachometer and fully functioning gauges! No more "dummy" lights!
Post up if something isn't clear or if you have any questions.
Cheers,
Michael