well when i bought the jeep i could drive all day i hot summer heat and never go above 210*. but with it getting a little older i decided it was time for some heat managment so i decided to throw some vents on
got them from the junkyard:
total investment- 4$ for vents
1$ for bolts
i didnt want anyhting too big ... just enough to be functional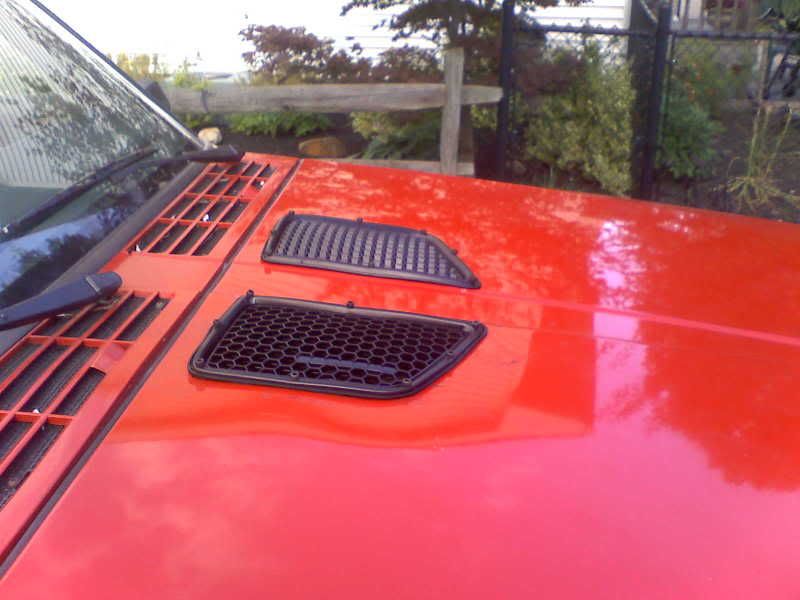 they are acctually front grill inserts off of a pontiac grand prix
---
It sucks to own a jeep in NE Ohio
MOPAR.... Made Of Paper clips And Rubber bands
Quote:
Originally Posted by
WillysEdition04
View Post
After reading 7-8 of your posts I've come to the conclusion that you may be mentally retarded, which is why I won't ask what "brain guts" are.
Quote:
Originally Posted by ceb0217;
I live with in an hour of the coast so getting sea foam is easy, but isnt the salt bad for the fuel system??? and how about the people that live farther away can you just foam up water and sea salt ??? if so what kind of mix do I use ??? 1table spoon to a gal of water??? and then how do I "foam it up" mabe a little soap????
My build thread:
http://www.jeepforum.com/forum/f11/9...29/index2.html