92 XJ Build
---
I think I deleted my old thread or it got deleted or something, I can't find it, and figured I'd share my build thread with you guys with all the new members and stuff.
I'm just going to post my posts from my build thread on my local board, if you have questions, feel free to ask.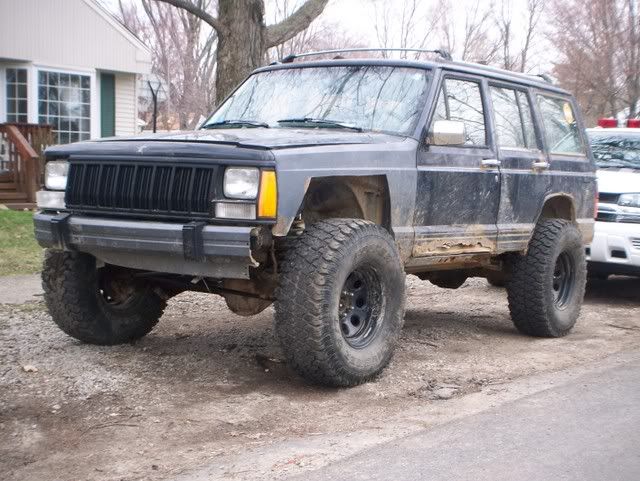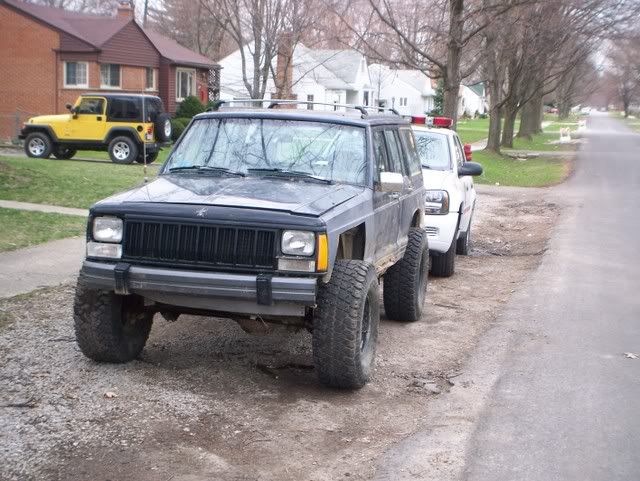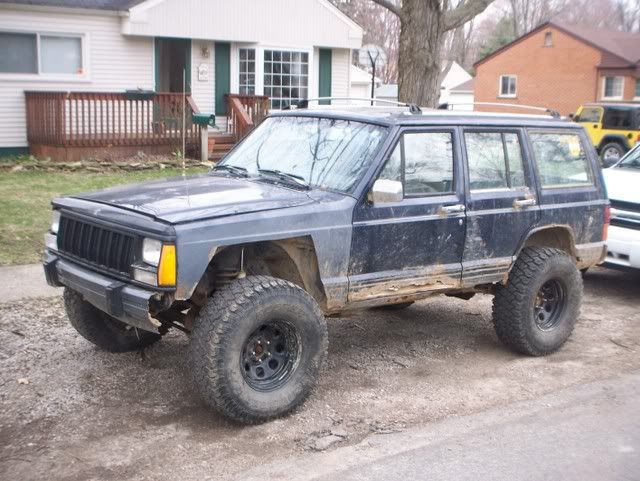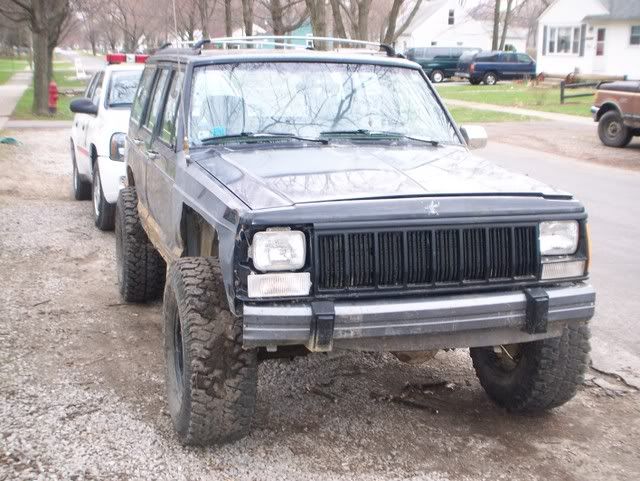 Specs: 4in lift(who knows what brand), near new 33x12.50x15 Cooper Discoverer S/T's on 15x8 Crager soft 8's.
Lots and lots and lots of rust. I have people that are willing to assist me in welding in some new floorplans and patching some of the current floorpans.
The person who sold it to me provided me 3 pristine doors, and a new header panel. So since I pulled the passenger fender off my XJ, I'll be able to fix the headlight bezel issue. This will also solve one of the redneck hack job front fenders, I just need a drivers side one.
Plans for it - make it look just like my old XJ, but a different color.
I still have the custom front and rear bumpers, lower door diamond plate for all 4 doors, quarter panel armor, hood louvers, herculine the interior after I fix the rust, RK long arm, 5.5" RE coils, JCR 1-ton steering, 4.5" RE leaves w/ 1.5" Teraflex lift shackle, with my 33x12.50x15 trXus once I get the bigger lift on.
I already have all of the pieces except front shocks, LCA brackets, one Krawler joint, and extended brake lines.
The only thing that needs to be taken care of asap is the fact that the tranny crossmember is missing a bolt on each side because supposedly the PO(before the guy I bought it from) broke off the bolts. Any ideas on what to do about this?
here's the old one being hauled away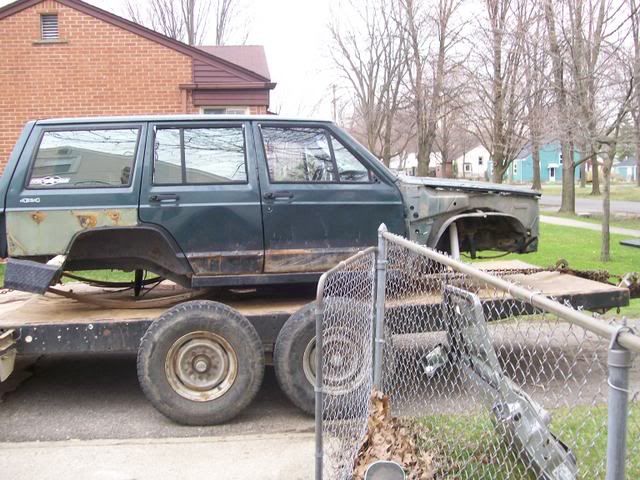 ---

1998 White ZJ Laredo: 5.2/242 // d30/d44a // BB // MX6's // Black Steelies // 30x9.50x15 BFG A/T's // FM50 // JCR T-Case Skid // Leather and stuff

---
Last edited by ddeadserious; 09-29-2007 at

08:39 PM

.