so right before i was leaving for my 3-7 shift, i decided to show off for my brother. he's a freshman. we've got these logs in my driveway, like youve probly seen in the picc earlier in my build. anyways i put it in 4 low and was gonna go up them in reverse. there was one that was about a foot in diameter, and then one that ws like three feet in diameter. they were slippery so i gunned it to get on top of the bigger one, and then i didnt hit the brakes in time...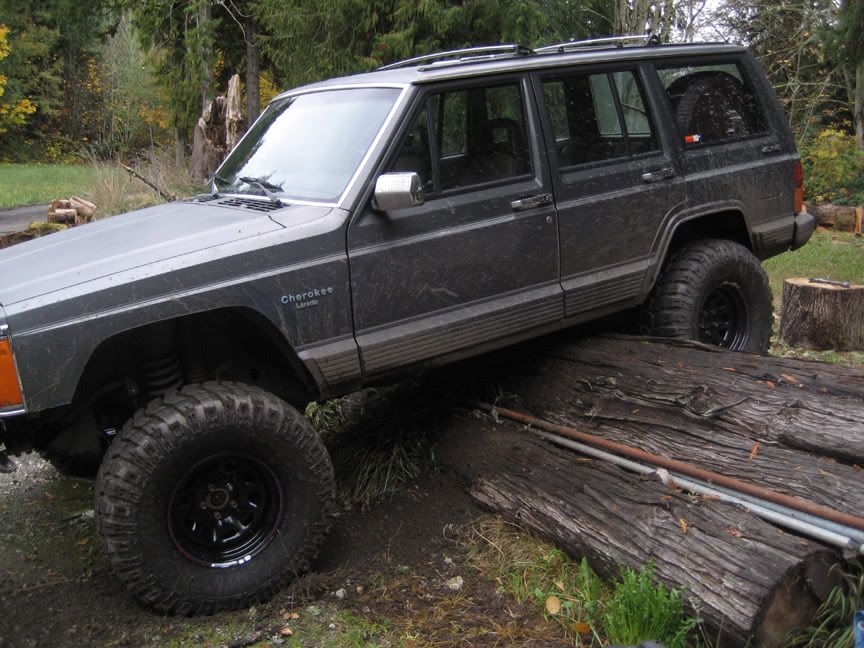 this pic defines the term "high centered"
attempting self-recovery so i can make it to work in time.... i didnt. i dont think its safe to have the jack that high, but it seemed pretty sturdy. AND I NEEDED TO GET TO WORK!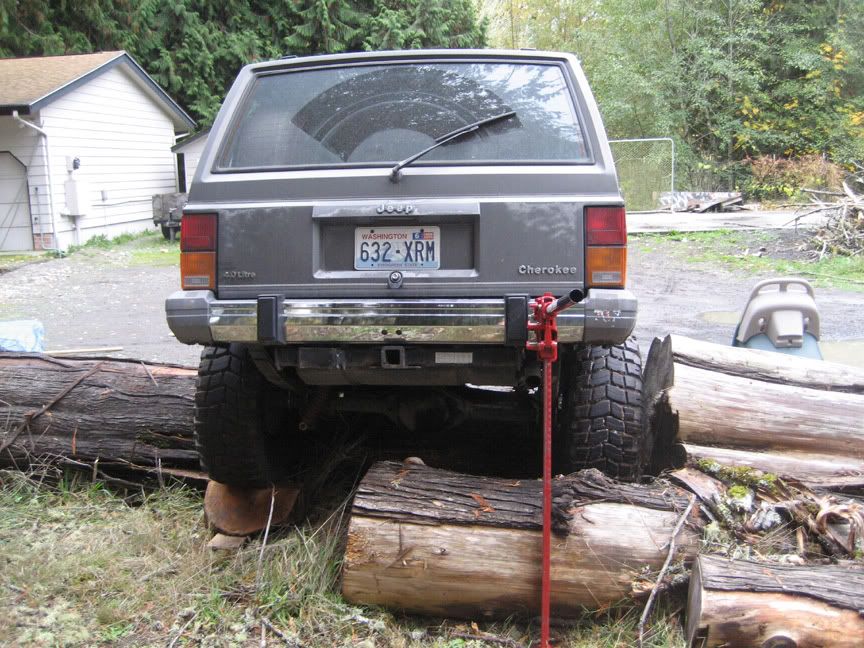 this pic is a last chance effort.
DONT TRY THIS AT YOUR HOME.
it worked but it was a dangerous stunt. that log was fairly slippery.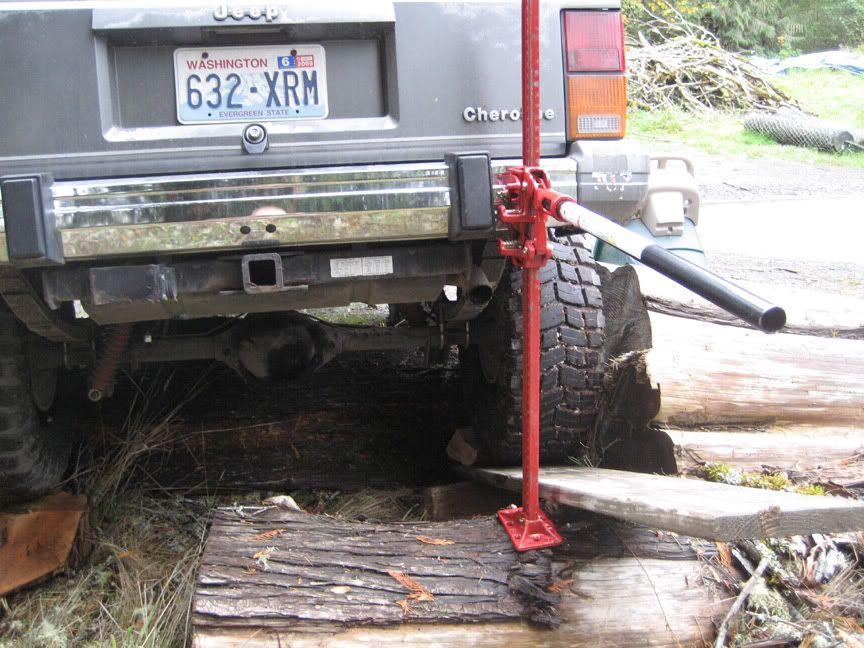 all in all, i was 45 minutes late to work, and i smashed my muffler when i was high center. now it sounds like a continuous fart when im idling. and then when i just step on the gas a little bit at the beginning, it sounds like a rice burner. which would be a cool cheap mod if i was driving a civic.
now i have an excuse to buy a new muffler!
except im not into really loud obnoxious things like flowmasters on jeeps. the automatic straight 6 just makes for an annoying sound imo. i might get a junkyard muffler off another cherokee, but was thinking i could go after market. id want something that would sound good. just a slight rumble. nothing annoying.... hmmmmm.