1989 Jeep Cherokee Laredo Build
---
About two months ago I bought a 1989 Jeep Cherokee Laredo for $1700.
Here are the specs:
130k
4.0L I6 EFI
AW4
NP242
3.55:1 Gear Ratio
Dana 30 Front
Dana 35 Rear
Factory Tow Package
225/75R15's
Grey Exterior
Burgundy Interior
Here is a list of things that needed to be fixed/replaced:
Drivers Side Reverse Light
Drivers Side Mirror
Wipers
Washer Pumps
Dimmer Switch
Power Antenna
Belt
Idler Pulley
Sagging Headliner
But of course, since it's a Jeep, the first thing to do was lift it.
Here is a pic of it stock and ready to be lifted:
The lift kit layed out, and ready to be thrown on: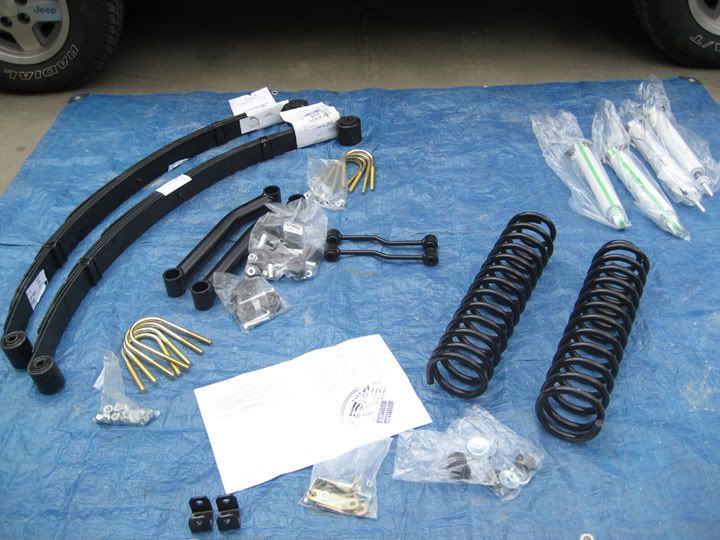 And a few pics after the lift was done: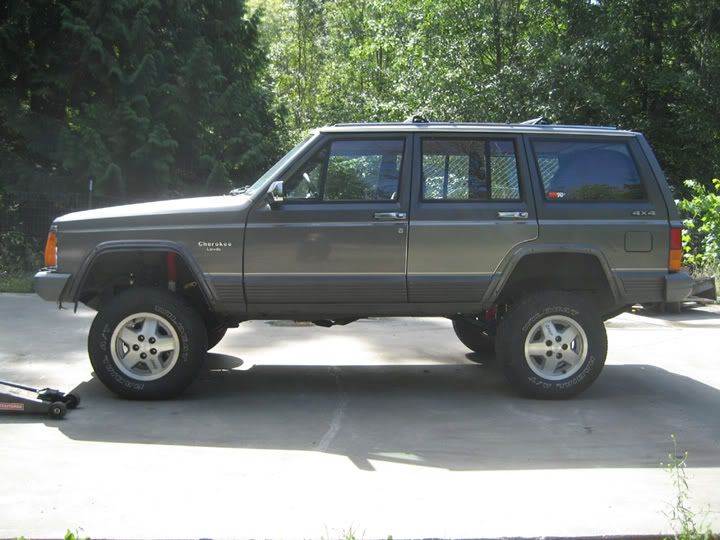 On some logs in the driveway: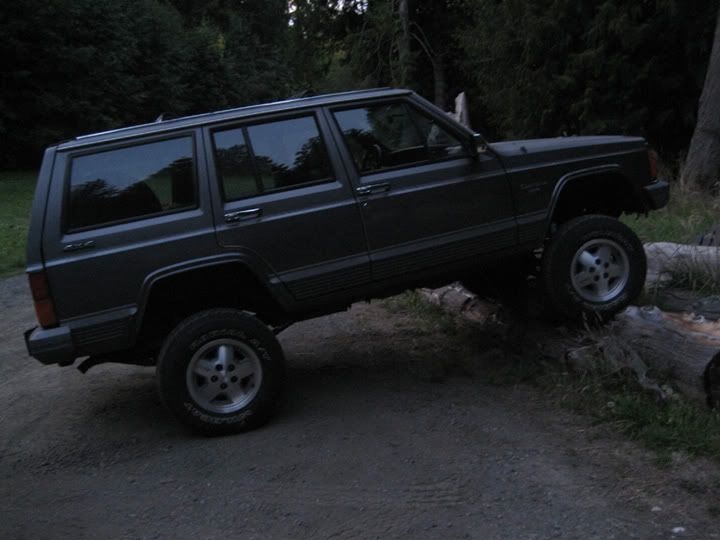 More: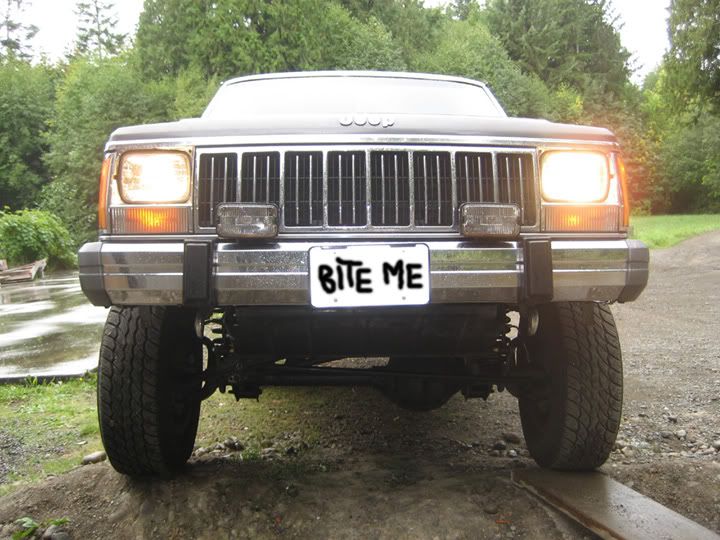 And More: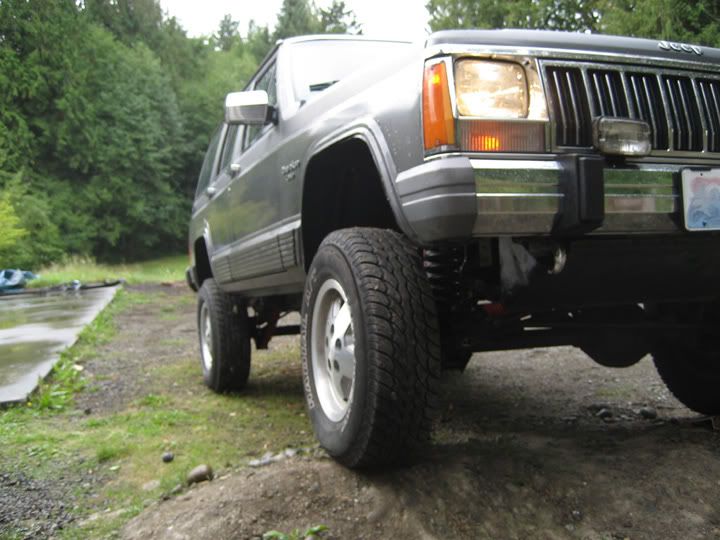 Right after I finished the lift, I also tore the fenders off. I had purchased some Bushwackers but now I am considering selling them since they are still brand new and going with some TJ flares instead.
The lift:
I chose the Rough Country 4.5" Full Spring Kit. I got it for about $800.00 bucks through Top Gun Customz. If you are looking for a "complete" kit, then I would
not
go with Rough Country. I had to make several trips to the hardware store to pick up missing nuts and bolts. On the other hand, it is a lift kit, and it is working extremely well for my budget thus far.
Still to purhcase, repair, or install:
Wipers
Washer Pumps
Dimmer Switch
Power Antenna
Belt
Idler Pulley
Sagging Headliner
Trac Bar Axle Mount Hole (Possibly Wallowed Out)
Longer E-Brake Cables
(5) 33x12.50R15 Mud Terrains
(5) 15x8 Black Steels
Fender Flares
4.56 Gears
Deck
Speakers
Considering that I am 17 years old and attend school, work five days a week, play baseball, and have a tight budget, this build may take longer than others. I will do my best to keep this thread posted with the most up to date information on my Cherokee. My next post will include some pictures of the interior, as it has been extremely well taken care of.
Thank you for looking
-Sean