Saturday I put a 4" MBRP turbo back with muffler on my 04 QC LB cummins.
Did some research on the intakes and discovered that the factory box is pretty darn good due to heat shielding. I do plan on putting a new box to turbo tube on it eventually. Today I installed a DIY cold air intake modified factory box. Many other people go the route with a plumbing flange and flex pipe.
There's a company that makes kit that has a flange flex pipe and a piece to support the lower part of the tube. I took this approach but cheaper.
I could only source a 3" flex hose for auto intakes and 3" flange locally. I went to summit and found a 4" flange and flex pipe front Spectre.
All in all it cost me under $40 with the flange pipe screws and hose clamp. It took about 25 min which was start to finish including getting the tools out and cleaning up.
Remove the box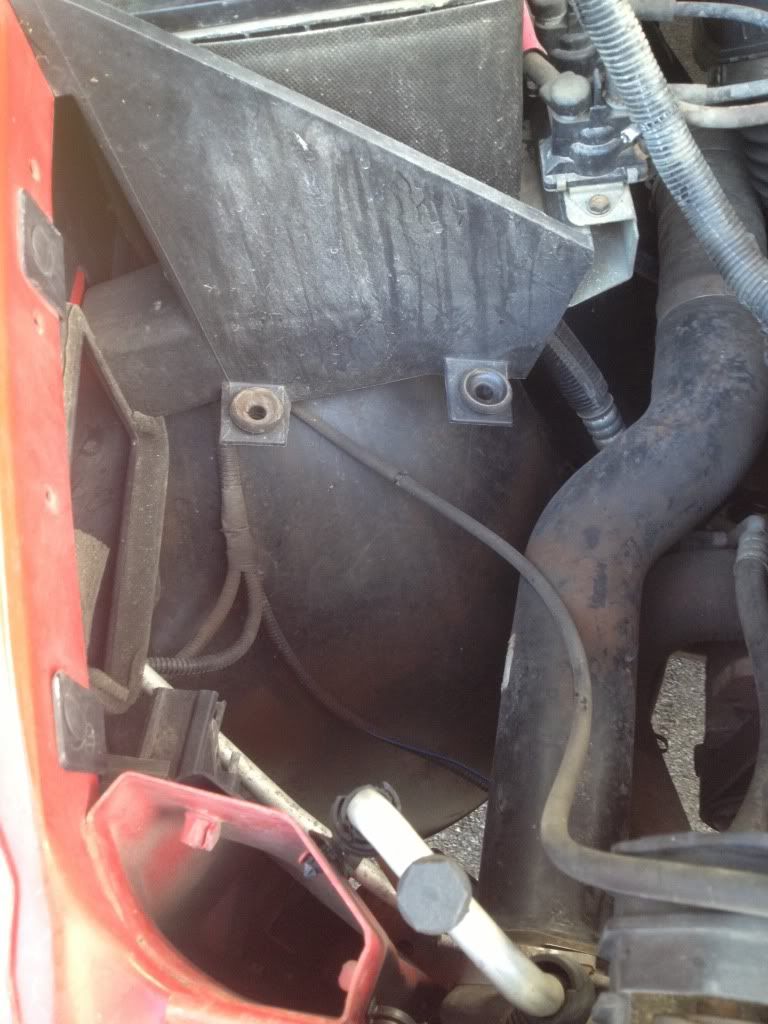 Cut a 4" hole in the factory box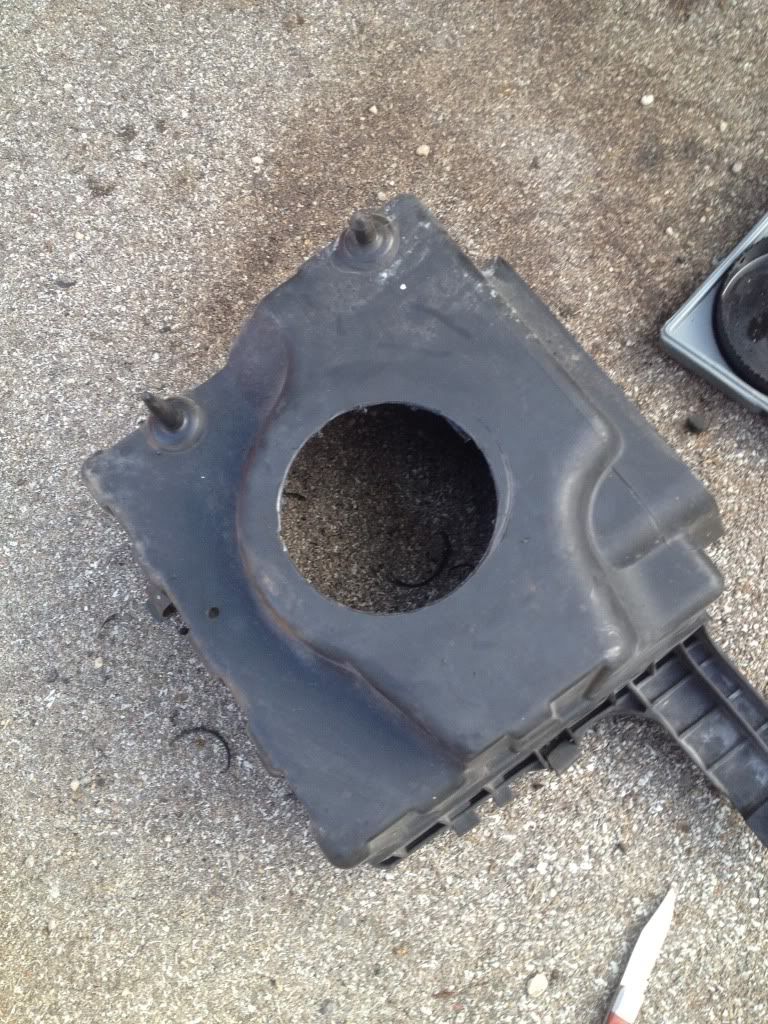 Place flange on box to drill for screws.
Drill holes and put the screws in. I did out rtv on the screws to better hold them in place
Attach the flex pipe with a hose clamp and supplied rubber hose
Line it all up And put the box back in place. 2 friction connectors and 1 bolt hold it in place.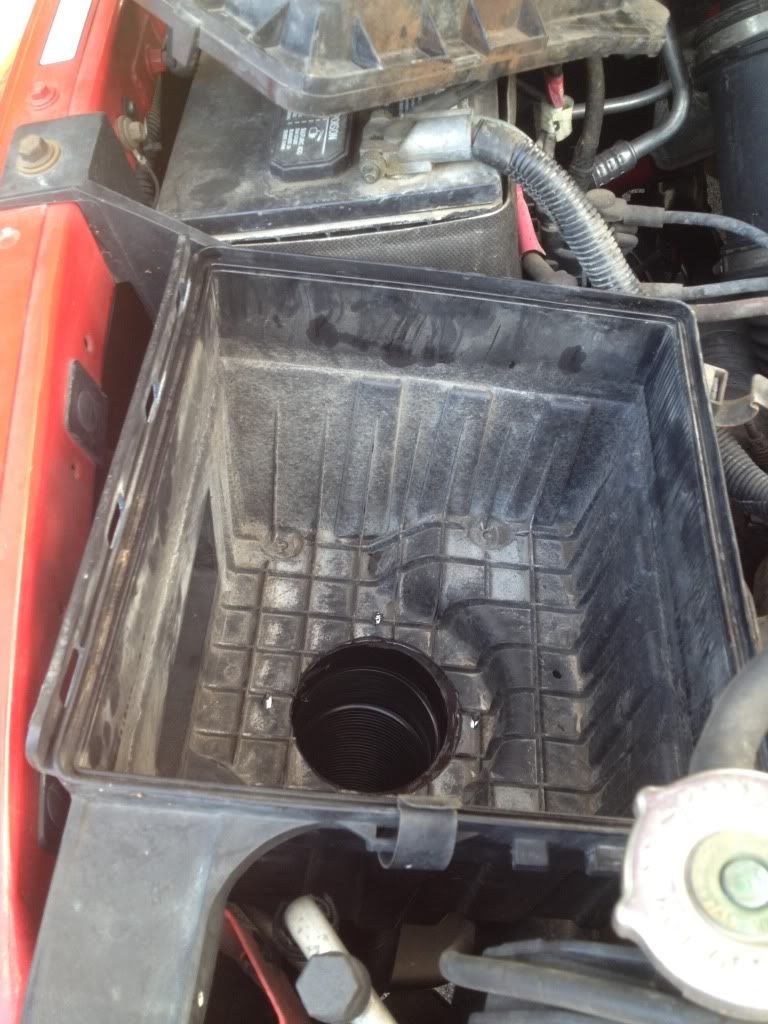 Attach the flex pipe to the body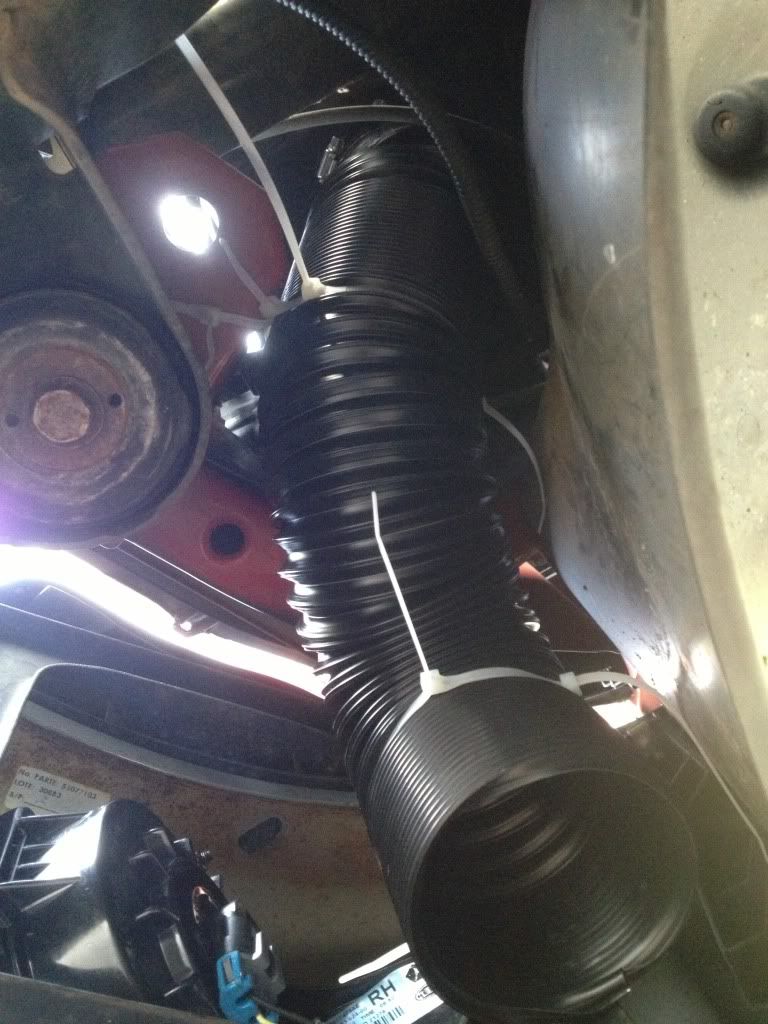 I may reroute the lower end to reduce the turbulence of the intake
Anyway haven't even started the truck as I wanted to let the rtv cure.
Here's the parts from summit (free shipping too)