Trailer Build, Newbie At This
---
I am starting with a trailer I purchased in 1998 for $150.00 to haul my 4-wheeler ATV around for deer hunting. This was long before I got into jeeps. The trailer served me well for several years but I later bought a bigger trailer to haul two 4 wheelers and this one has been sitting in the elements every since. The trailer always pulled great but was covered with plywood for a deck and sides. All of that has rotted away over the years. So now it is just the frame, axle and tires (dry rotted, but still has air in them).
As it sit earlier today.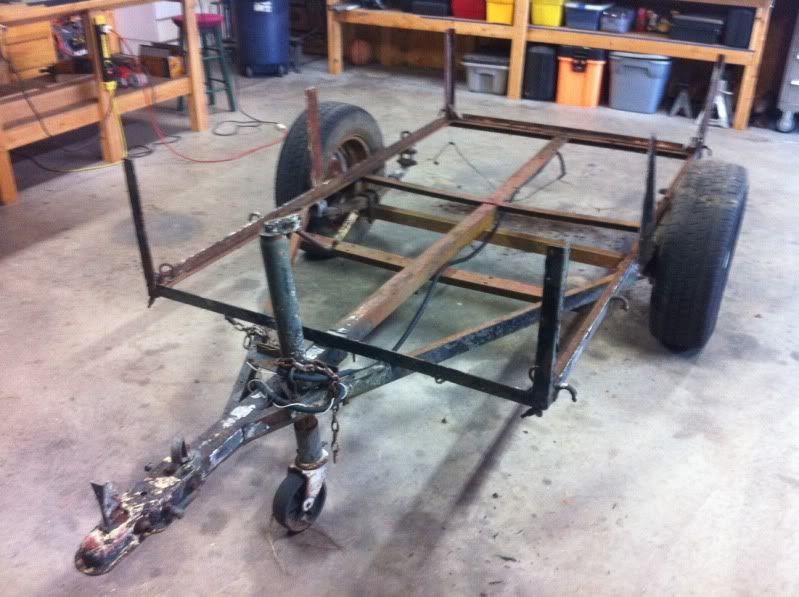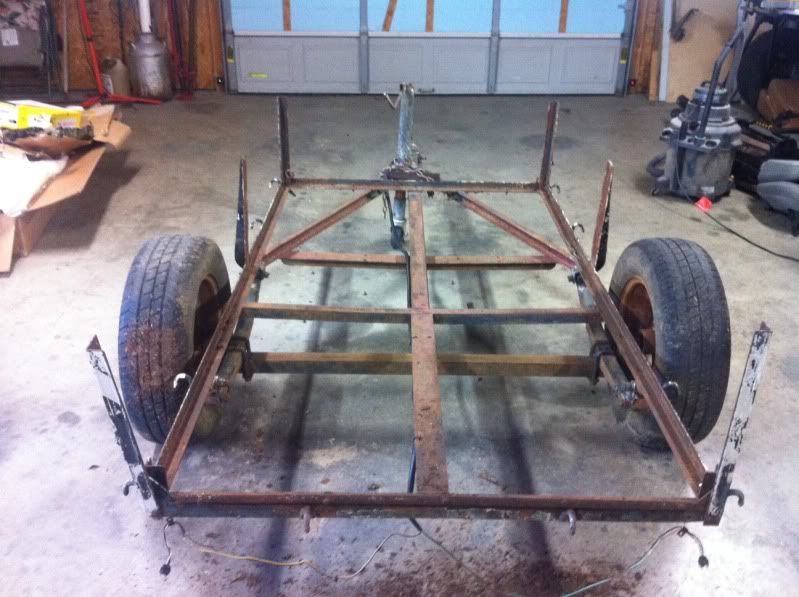 As it sits now after I stripped it down a bit.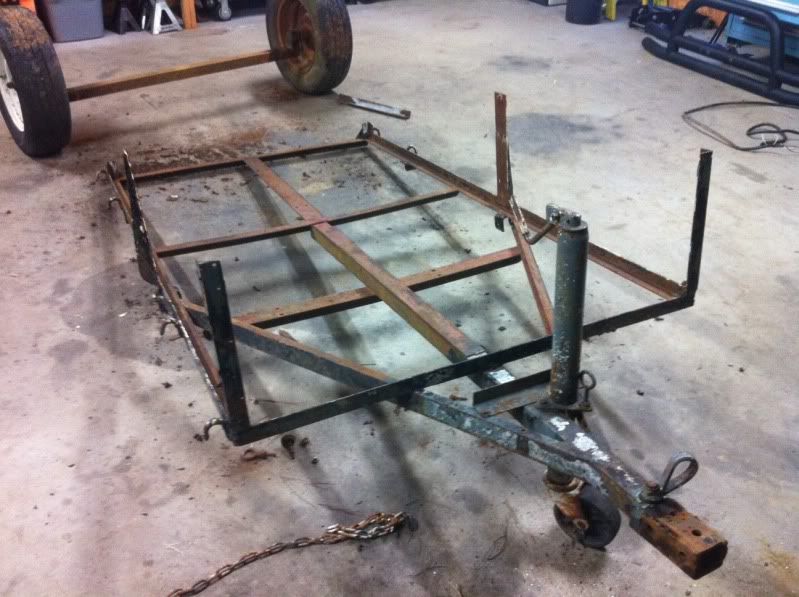 This was original configuration.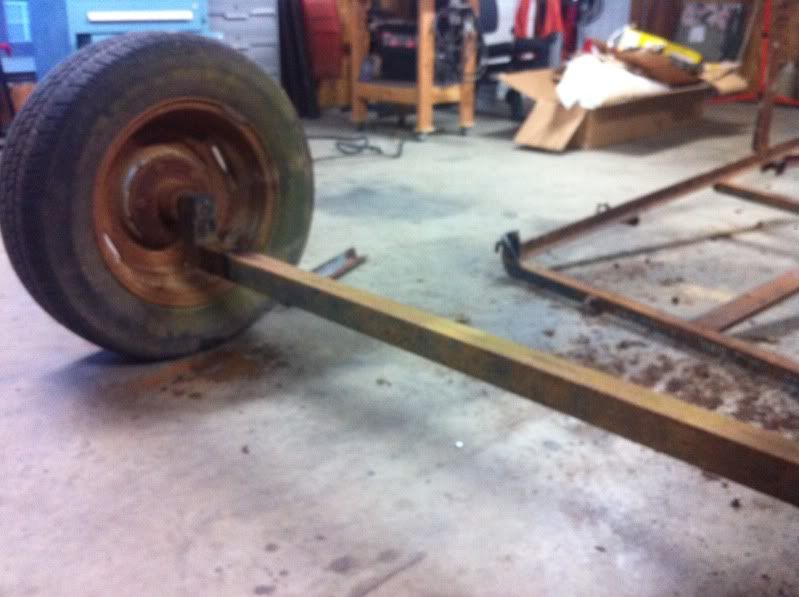 But I think I can rotate the axle up into this configuration and get the approx needed hight to matchup to my YJ.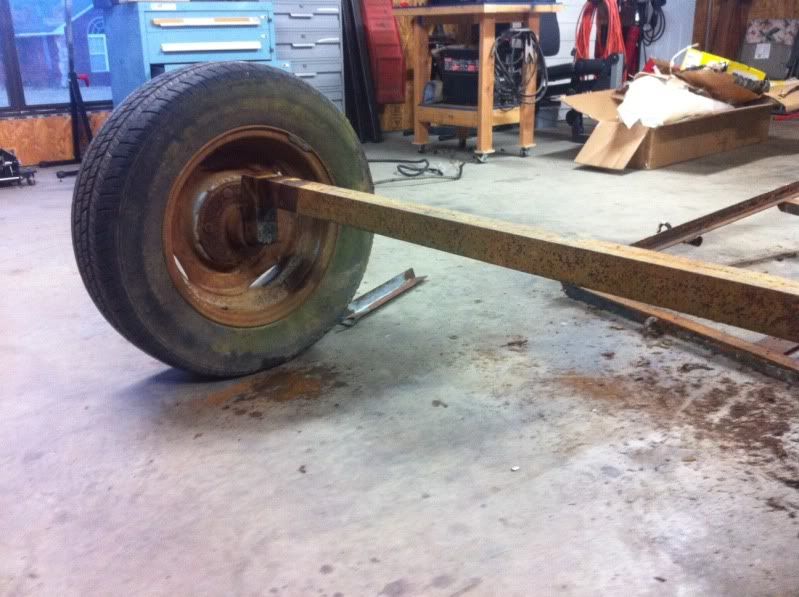 Spring Packs that were on it. I plan on re-using them. Does anyone see a problem with that.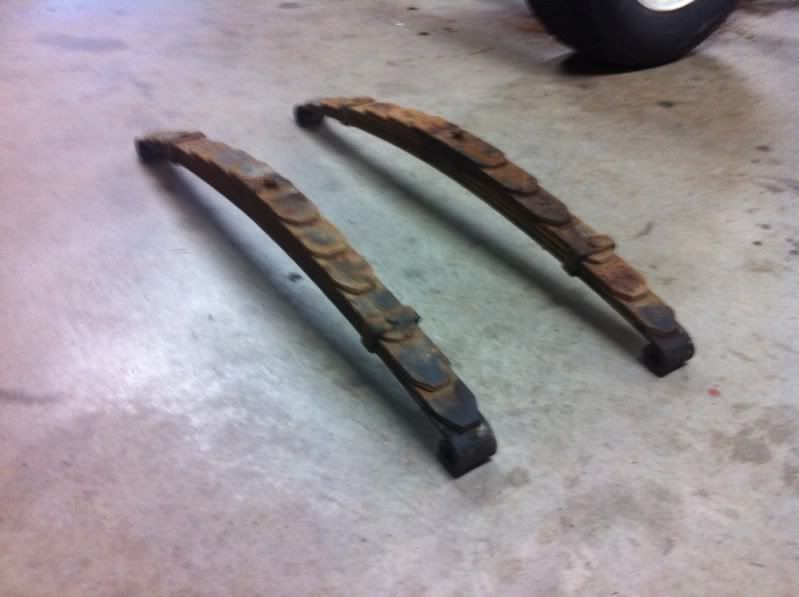 ---
HanksRide
(Hank is Yellow Lab) He loves it!!
95yj 4.0L, 4" RC Lift, 8.8, Aussie Locker, Posi-Lok, Rock Sliders, 1" Booms, 33 X 12.50's, Rhino Lining, KC Day Lighters, Rock Bumpers, LED Dash Lights, XRC10 Winch
3500 Mile Road Trip With Daughter
Daughters 04 TJ Build Thread
My-95-YJ Build Thread