Registered User
Join Date: Aug 2011
Location: Denver
Posts: 72
Trailer #2
---
Hey all! After my first build, I have been dying to start another one with new ideas and pictures in my head. Just a brief bio, I am 20 years old, bought my first jeep when I was 16 and have never looked back. I grew up in Utah but came to Denver to get my degree in culinary arts and now I am after my bachelors in restaurant management.
Anyway, now to the good stuff. Here is my first trailer: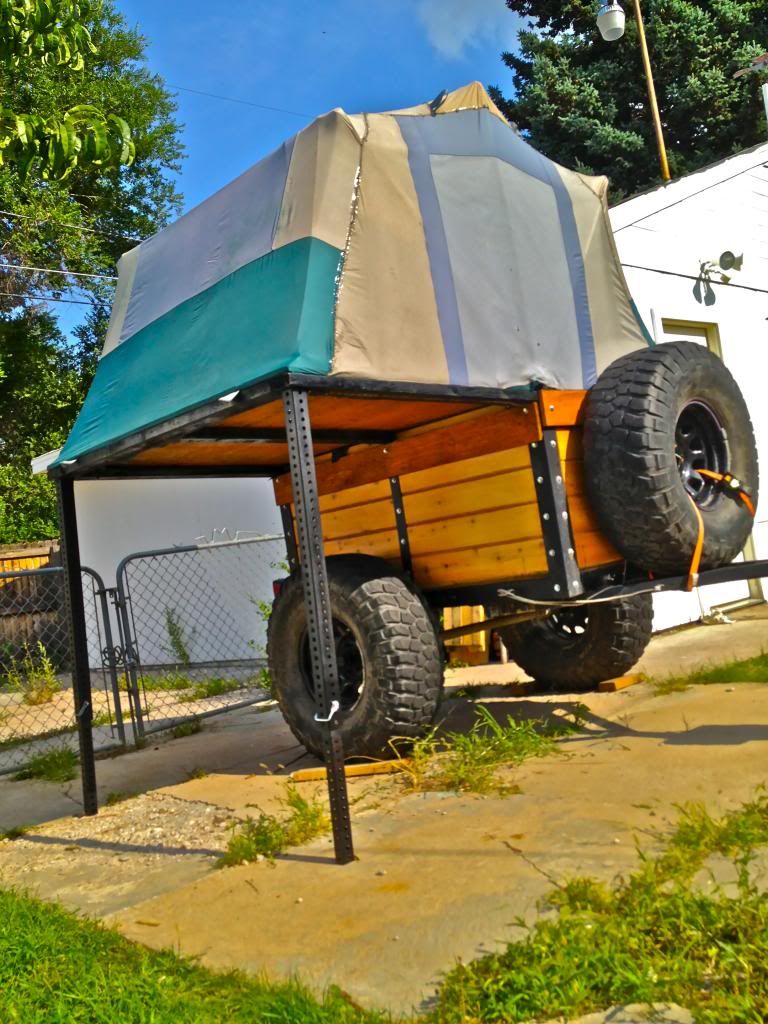 After building this one, I has so many ideas running through my head on new ways to try things and plenty of new features to add to trailer #2.
After looking and looking, I finally found this treasure (or garbage in my roommates eyes. He refused to comment). It even came with an 8.25 rear end. 80 bucks later and a 20 minute drive in a downpour without the top on, it's sitting in my garage. Sorry for the crappy picture.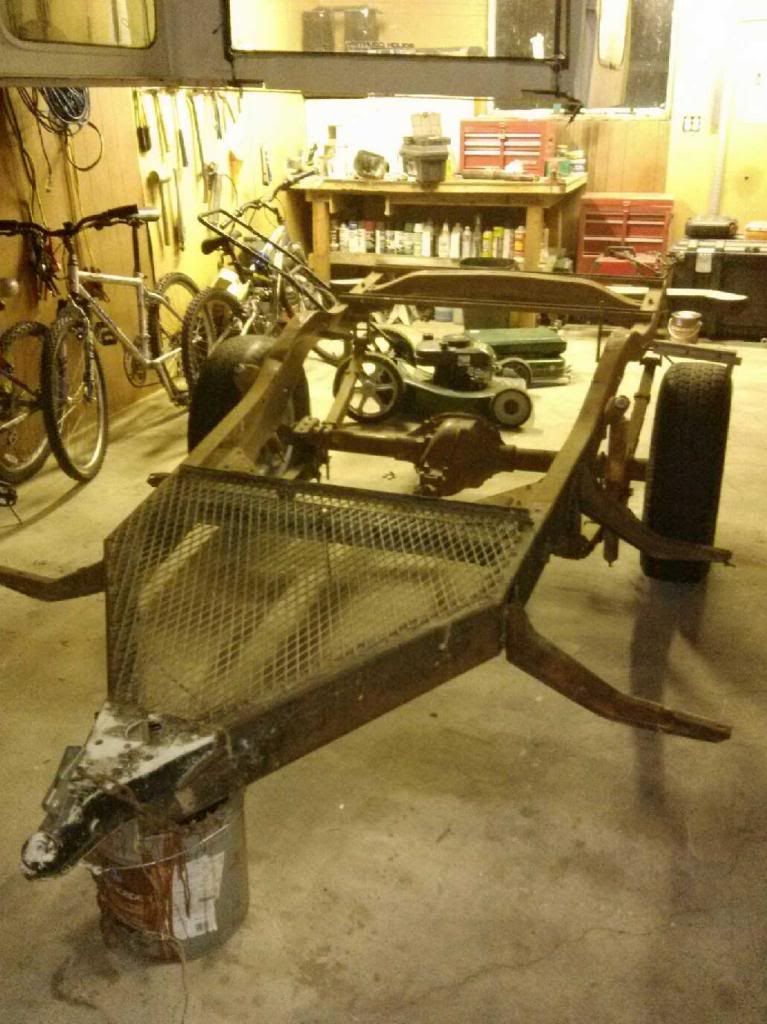 Also noticed that the PO took off the brakes. A bit of unnecessary weight that I could stand to lose. Not much, but in an off road trailer, you want it as light as possible.
After relaxing working 2 jobs in addition to college and picking up the trailer, I got started. The first night, I focused on taking everything off that I didn't need, like the weird front brackets and that heavy *** rear bumper.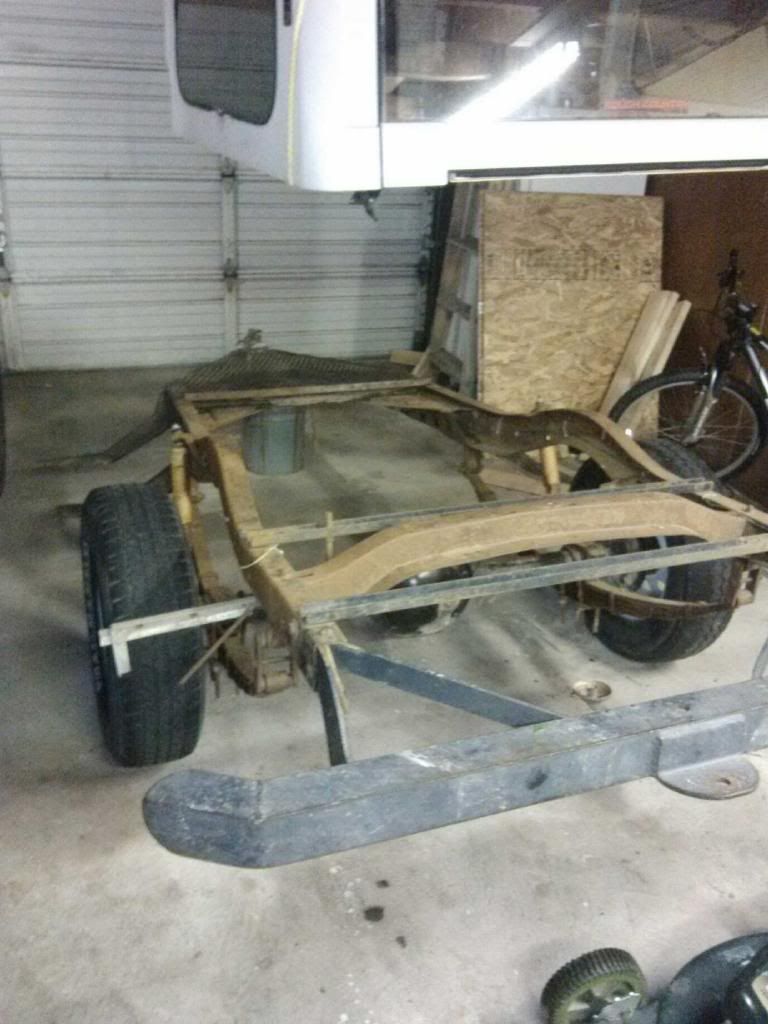 The rear bumper was a good 40-50 pounds of unwanted metal. It was a huge ordeal to get it off. I snapped 4 of the 6 bolts, but it was so rusted in there that I ended up cutting it off.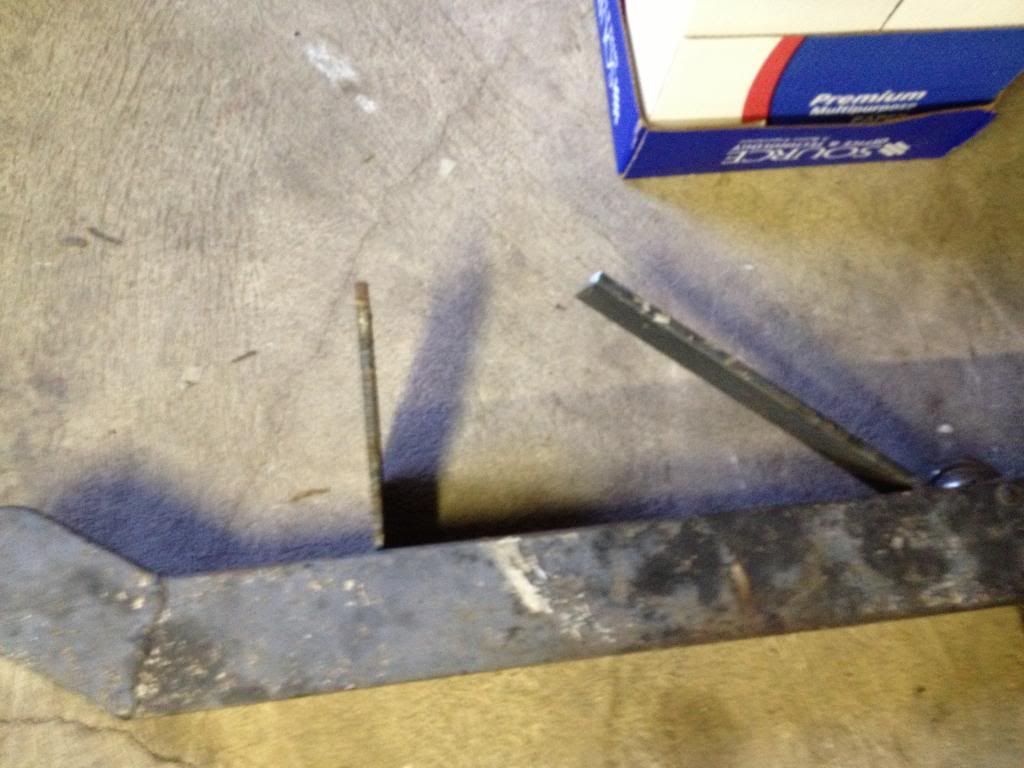 Just to give you an idea of how thick it really was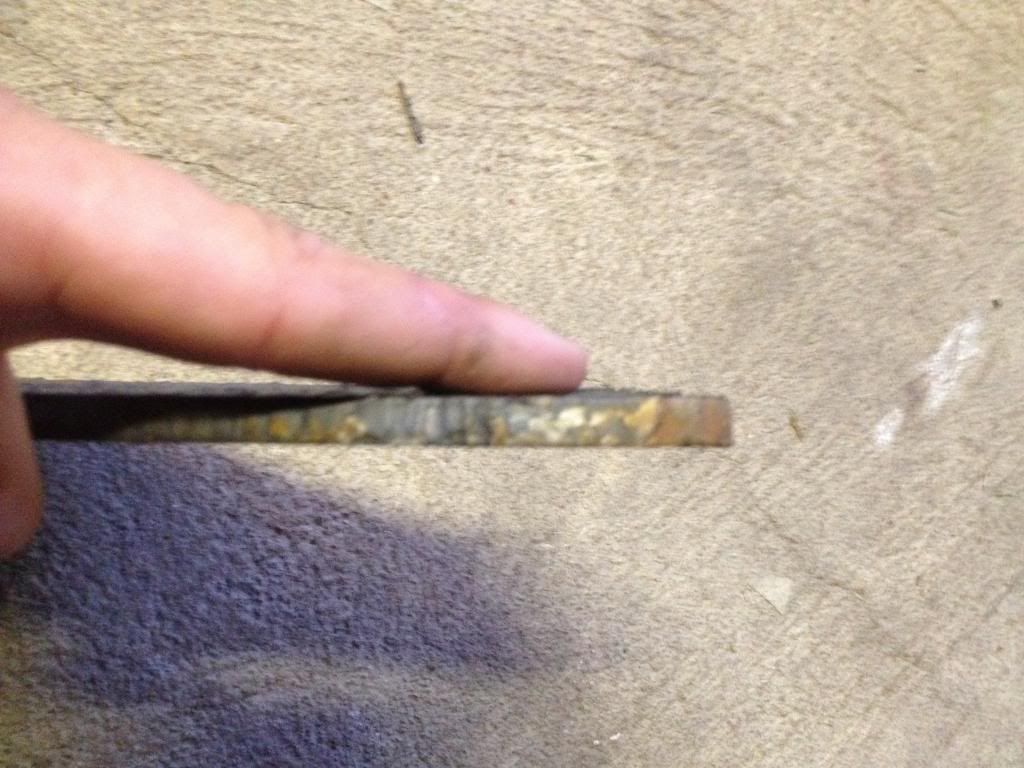 This was all rust and dirt between the bumper and frame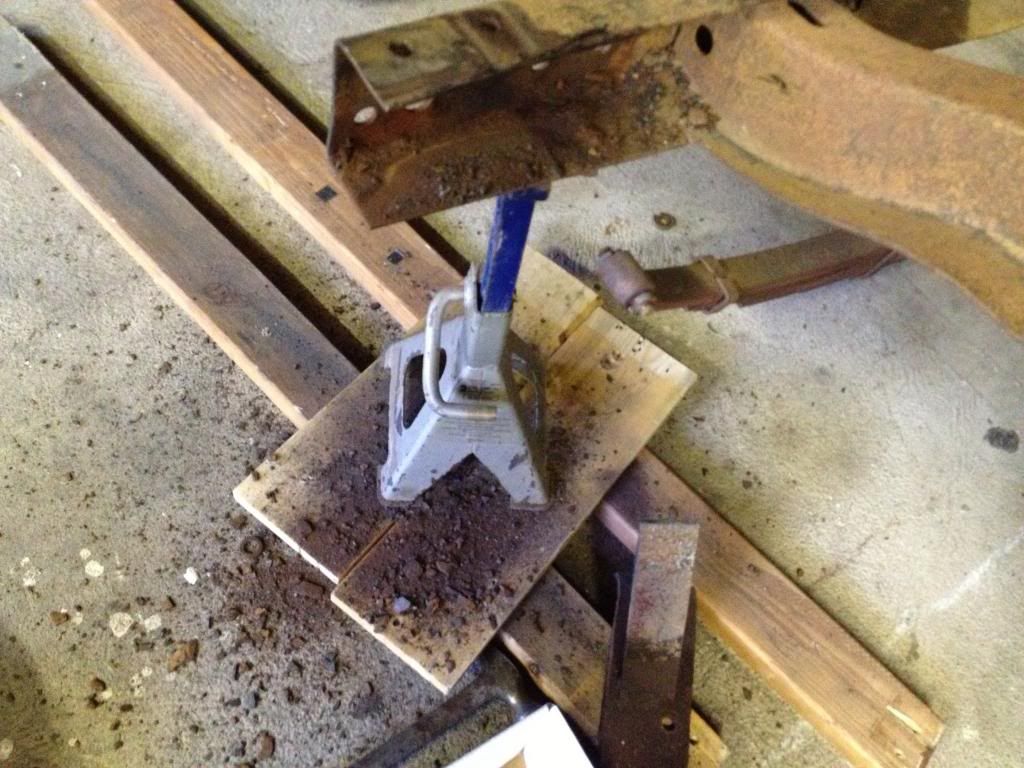 Day 2:
Next up was getting the leaf springs off so I could drag out the axle to clean it up. The U bolts were an unbelievable pain. I ended up getting 2 of the 4 nuts off on each side and just rotated the plates to wedge the bolt off of the axle. At this point in time, my grinder was broken and I didn't have a cutoff wheel
The last nut was so tight, it took me about 20 minutes to get it to the final threads, and of course, the bolt snapped. Why it couldn't do that in the first place?... Too easy I guess.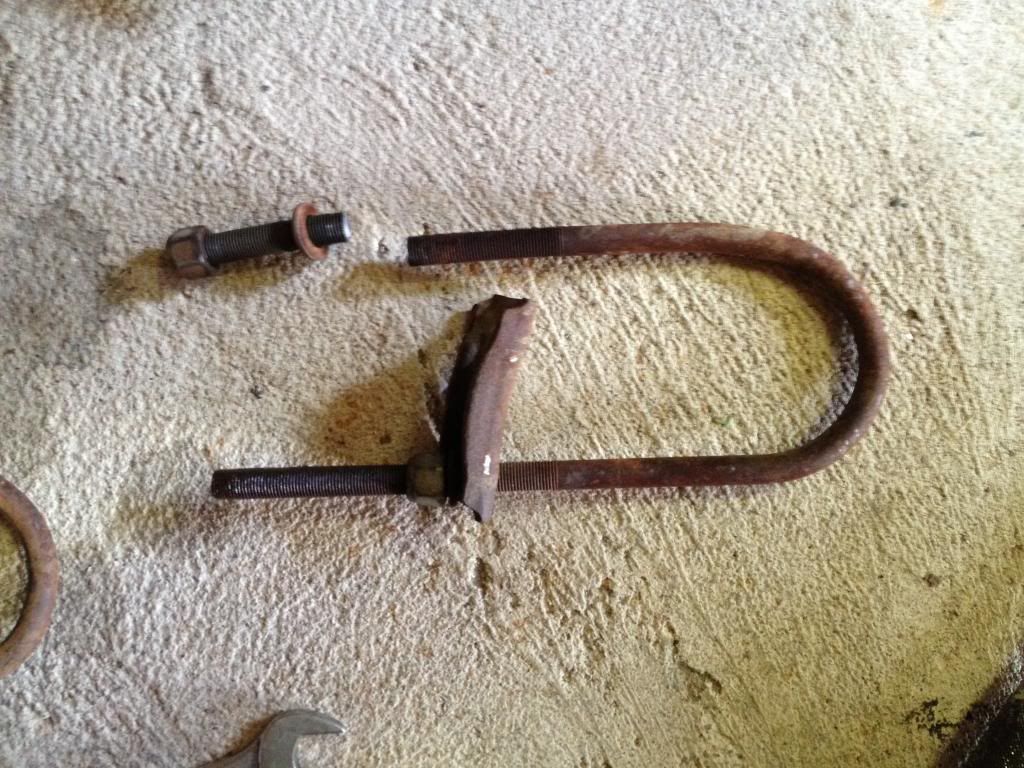 Axle out
It was actually in pretty ok shape out the outside. As I cracked it open, a sad amount of the blackest oil dribbled out. The tubes were so dry, I even found a dead fly
Also looking into the tubes, I saw weld spatter.
The previous owner did a terrible job welding on the bottom leaf perches. I scraped out what I could and continued to clean it up.
Also cleaned the diff cover so it will be ready for a logo when one comes to mind.
Day 3:
Wheels were next since I only had a few hours to work tonight. They were in decent shape and even matched the O style steelies, although they are trailer rims only.. Oh well.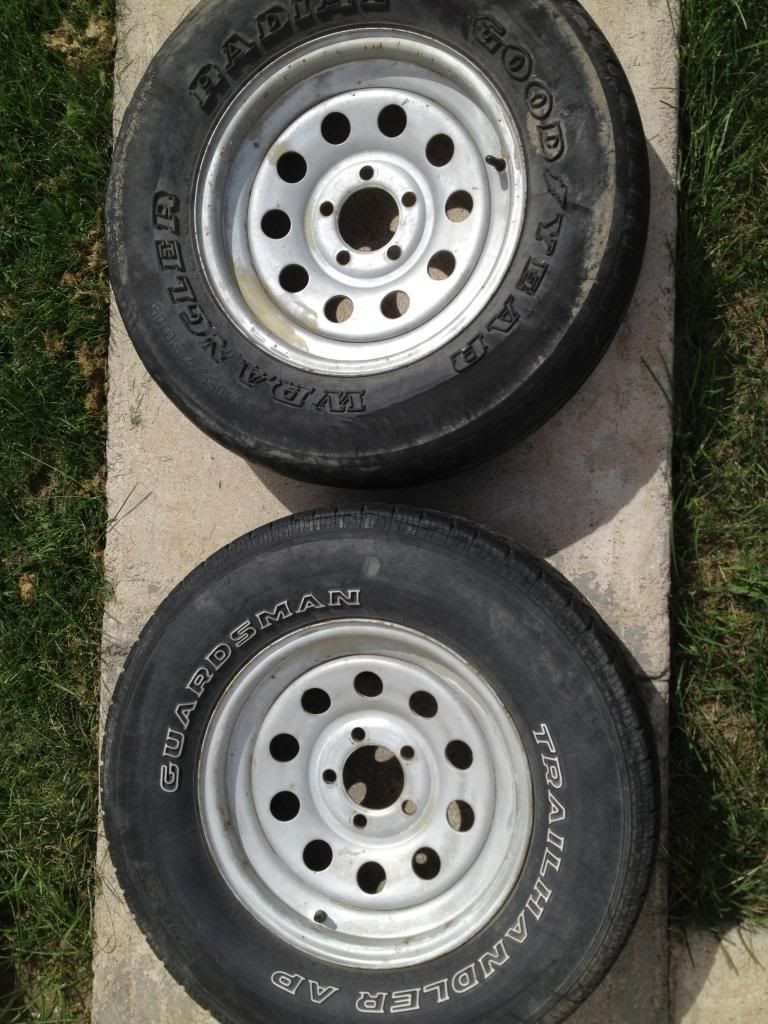 The tires were no good so I didn't care to paint over onto them. This made the prep nice and easy. A simple sanding block and they were ready.
Still drying: I used a rusty metal primer, then did 2 coats of pro industrial flat black. We'll see how it holds up.
Day 4:
Today I focused on sanding and painting the axle. Again, I didn't have too much time due to 2 jobs, making dinner for the roommates, and cleaning up after them. I did find an easy way to paint an axle though...
I primed with an XIM 400 white primer. Supposed to be pretty good.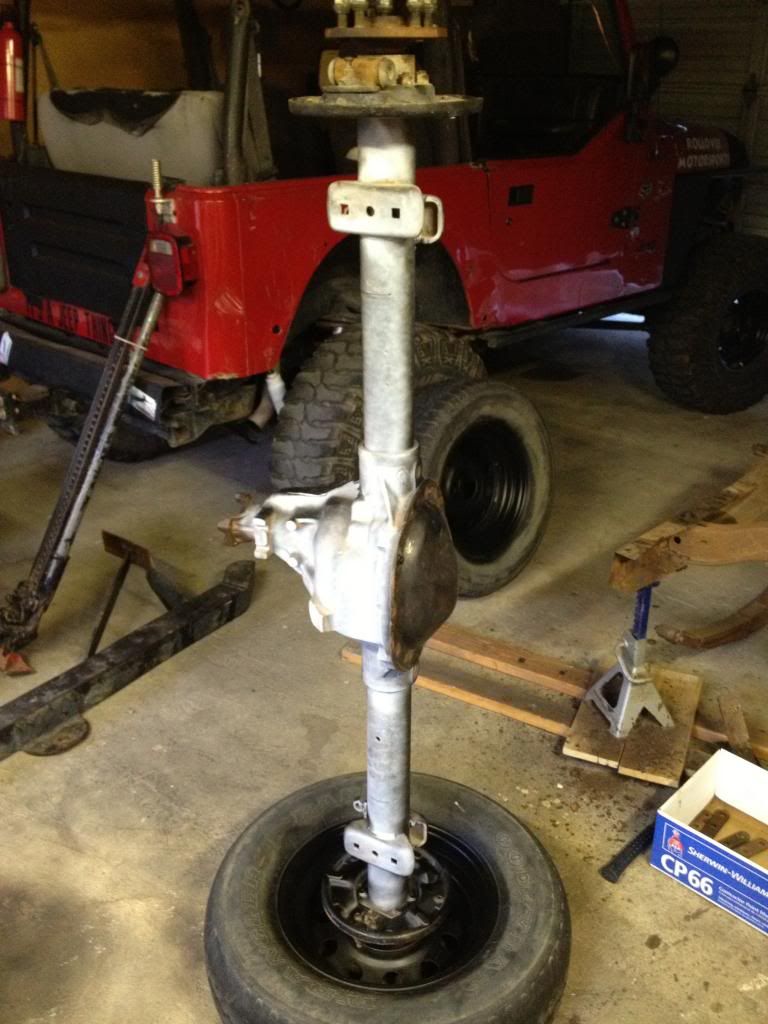 Then I used up the rest of the pro industrial flat black.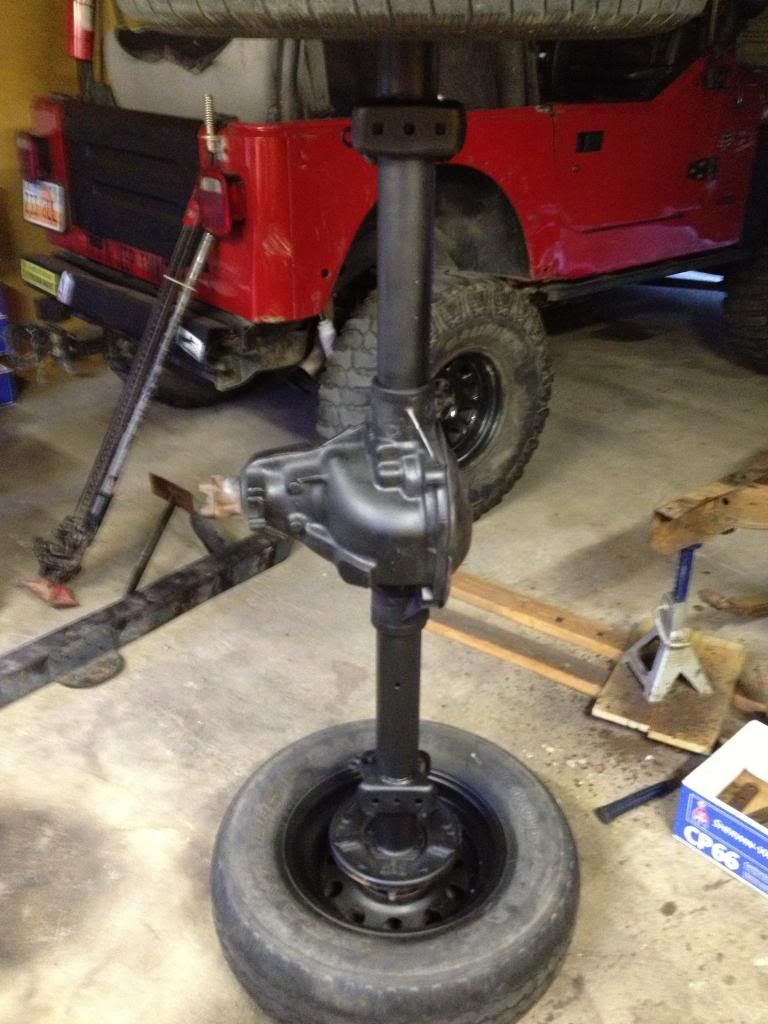 That is the point I am at for now. Hopefully I remember to keep this thread up to date. Keep in mind I am an extremely busy person and also have a terrible memory (even at 20). If you have any questions or comments, please feel free! I am always open to ideas as well for features or design ideas.. Or names for my trailers! Need a logo if I'm gonna keep makin 'em.
Good night for now!
Registered User
Join Date: Jun 2005
Location: Sissonville, WV
Posts: 581
If you want to save weight, I'd find an alternative to that 8.25
---
<><
'00 TJ/4.0/NV3550/D30(Aussie)/D44(LSD)/3.73s/1"MML/1.25"BL/OME Springs/UCF TT/33s
Build Thread:
To view links or images in signatures your post count must be 10 or greater. You currently have 0 posts.

SOLD-'96 XJ, Build Thread:
To view links or images in signatures your post count must be 10 or greater. You currently have 0 posts.

Currently Active Users Viewing This Thread: 1

(0 members and 1 guests)
Posting Rules

You may post new threads

You may post replies

You may not post attachments

You may not edit your posts

---

HTML code is Off

---