Daylight pictures....... I'm almost 100% sure it will be totaled. There is major frame damage.
Icing on the cake.... The other ******* claims it was my fault. Good thinkg there were witnesses and the Sheriff told me that the report states that HE ran the light. I was the 2nd one through the intersection when he came through.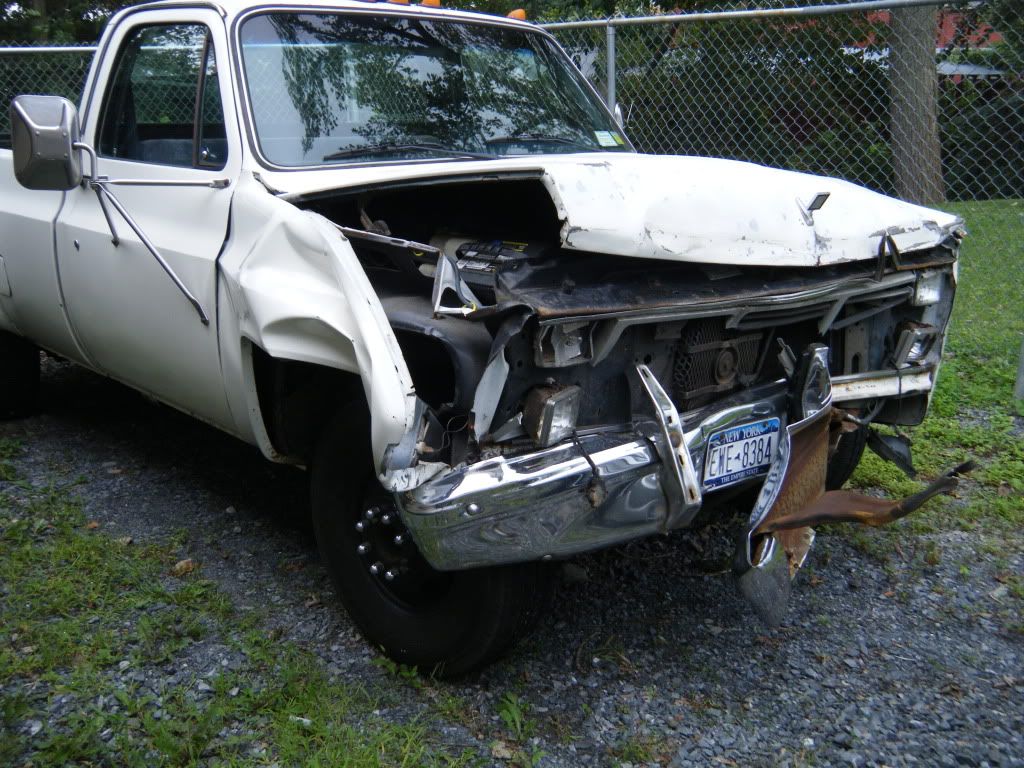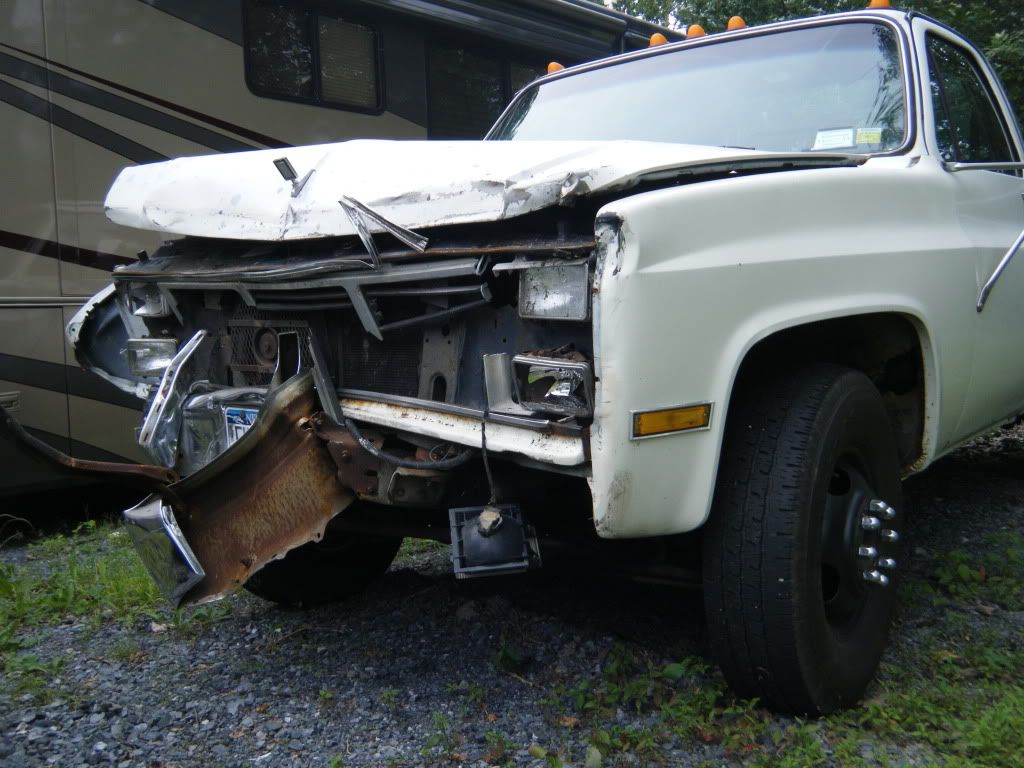 This is looking straight down the frame, well SHOULD be straight down the frame.