Well almost 8 months later, its time to revive this thread. The trailer had taken a back seat in my back yard since last year as I prepared for a Hemi swap in my LJ. Well the Hemi is done and now back to the trailer build. So today, I dusted off the axle, the brackets, and some other parts and started work.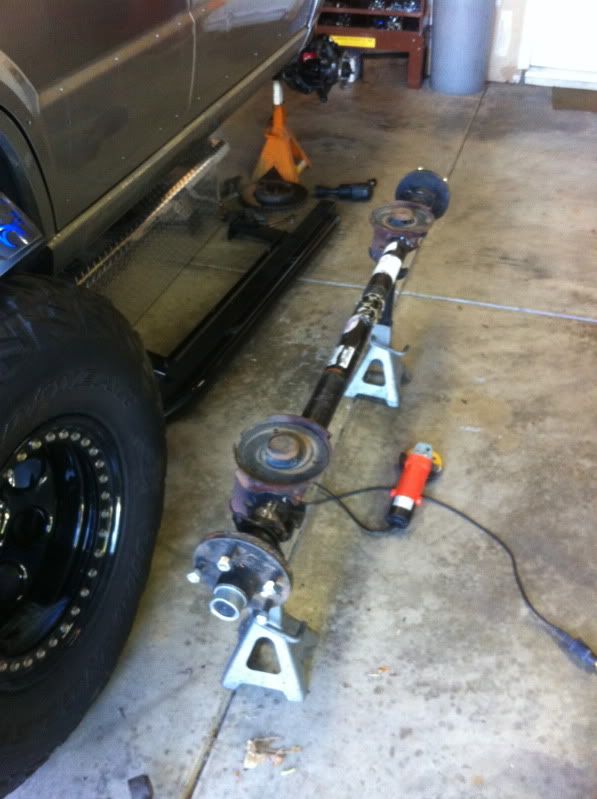 I decided to use the brackets from the D-35 for the trailer axle. I couldn't see spending $200ish for brackets that were not really gonna take much load. No torque from a motor, no braking, no steering, just some bouncing and maybe 1,500 lbs.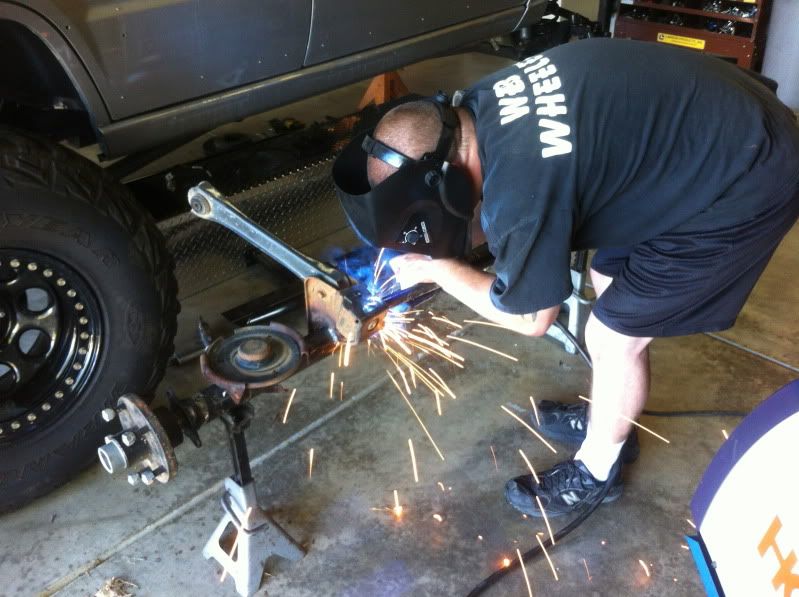 Now no safety speeches about the shorts!
The old brackets went on fairly well with a bit of grinding due to a poor cut job with the torch when I removed them from the old axle.
Got the tires mounted on some matching wheels to what are on the jeep. I went with 15x8's to tuck them in a bit and to keep them seated, no beadlocks for the trailer.
Well after almost 8 months sitting on the ground, its back on its feet with new shoes.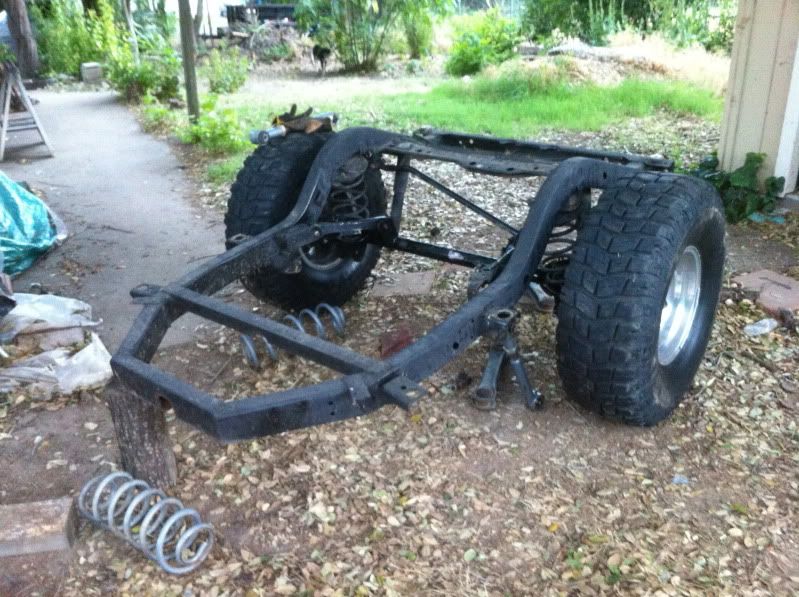 So now the next step, I'm not sure what springs to run. My jeep sits on RE 5.5"ers and had thought about using the 4.5" ones I have laying around. But after setting it back down today with the tires on it, I'm not sure if I really need that much lift. I figure it's not going to articulate too much and I don't really want that much weight that high. I may try the stockers until I get the tub put back on and see if I run into clearance issues with the tires. Maybe just a 1" body lift would be enough.