Here's my story. I was in high school and saw a trailer and blah blah blah. Now to the build point. I didn't have the money for a military trailer but my dad let me have his what we believed to be a harbor freight folding trailer (4x8). I wanted it a little smaller and it needed to be narrower to keep the same axle but fit 35's ***(only for the sake of swap-ability). I bought some very worn tires for very cheap. I would not agree with buying brand new 35 inch mud tire for a trailer that gets used maybe 3 weeks out of a year.***
So, it is now about 3 1/2 by 5 feet inside dimensions.
Start: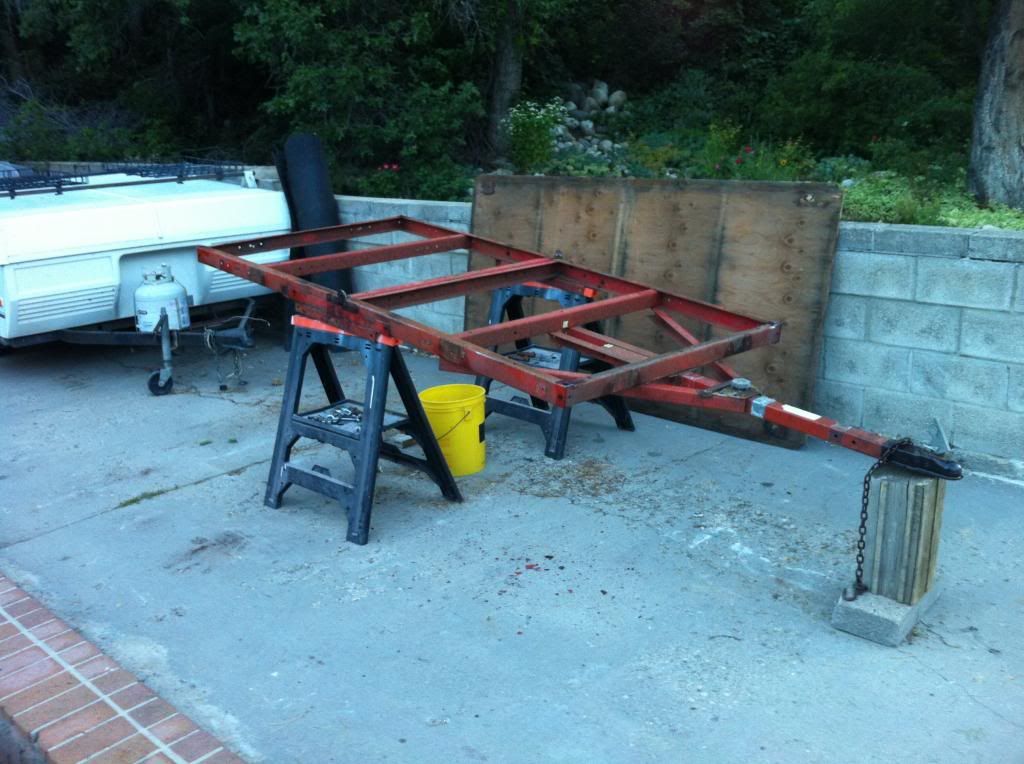 After cutting it down and welding (yes i seriously didn't sand it all. This is a prototype trailer):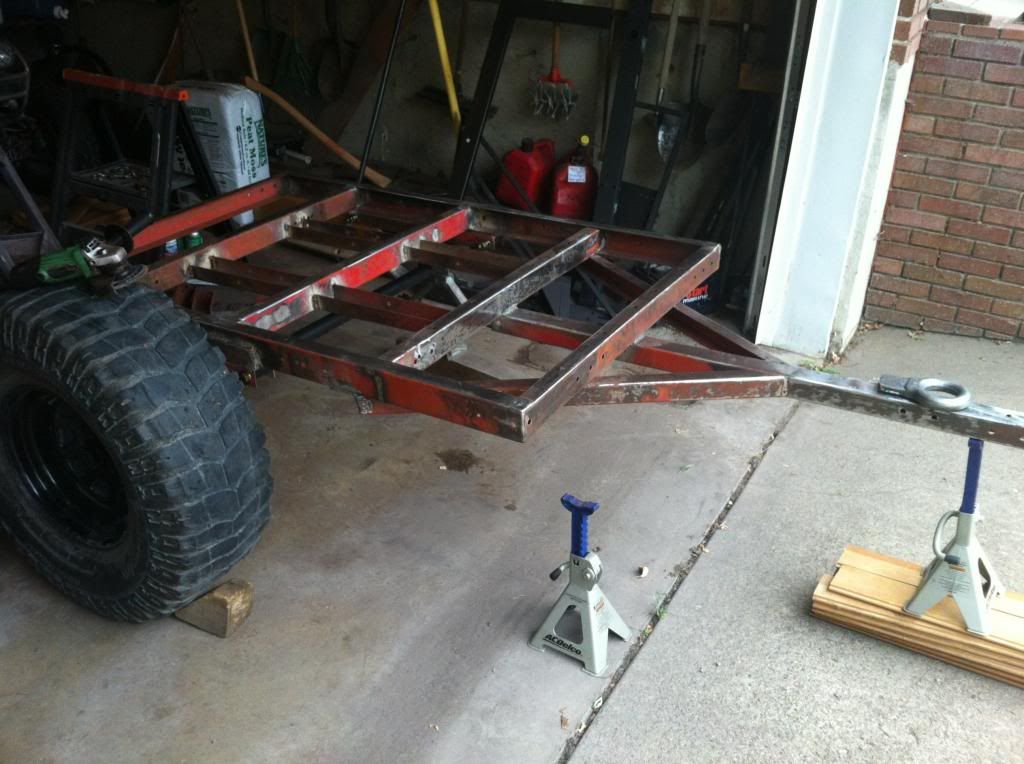 Rolling frame flex test with a bored friend in the back: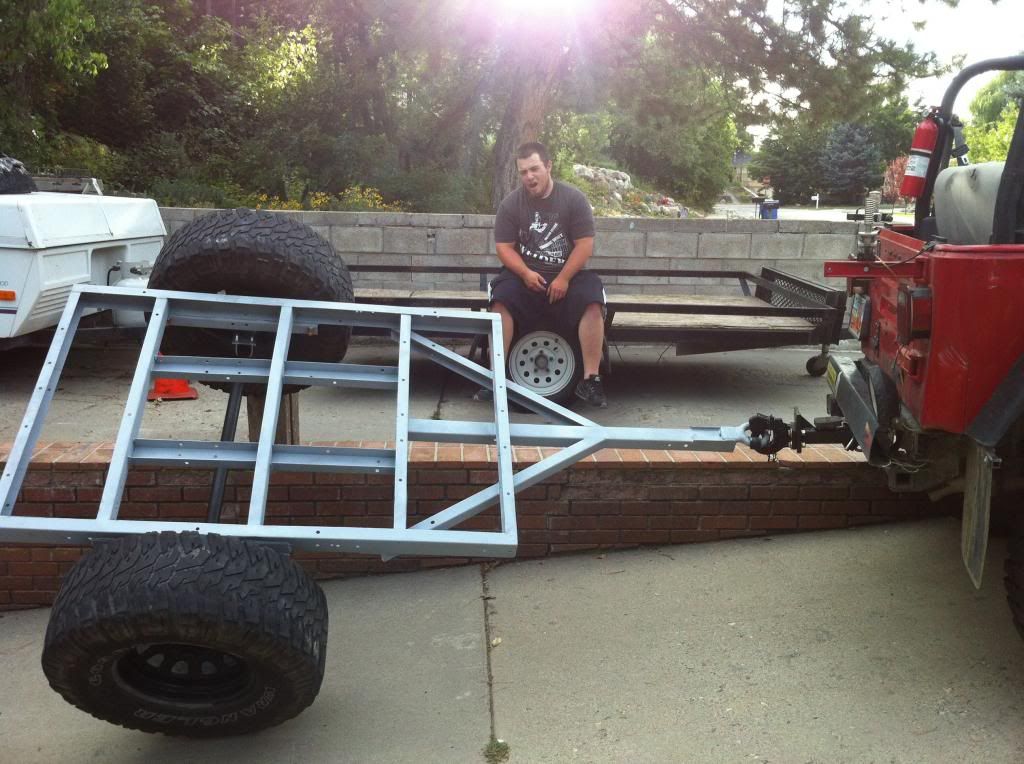 A little more flex... too much actually:
Tongue and groove cedar before and after waterproofing: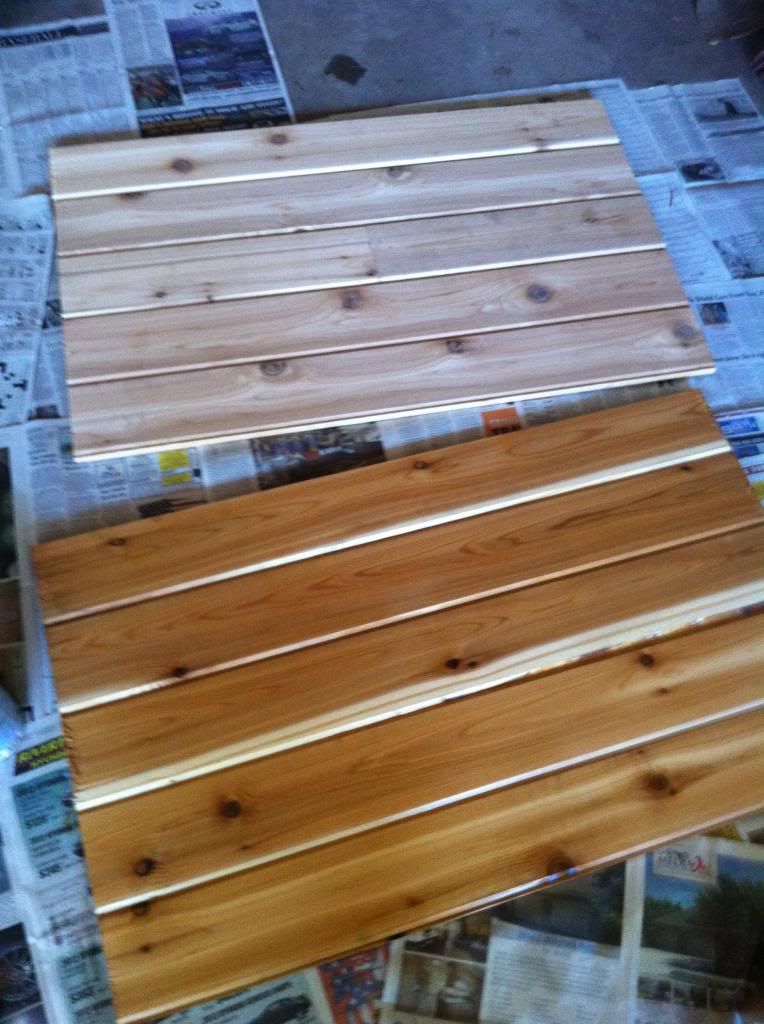 Together: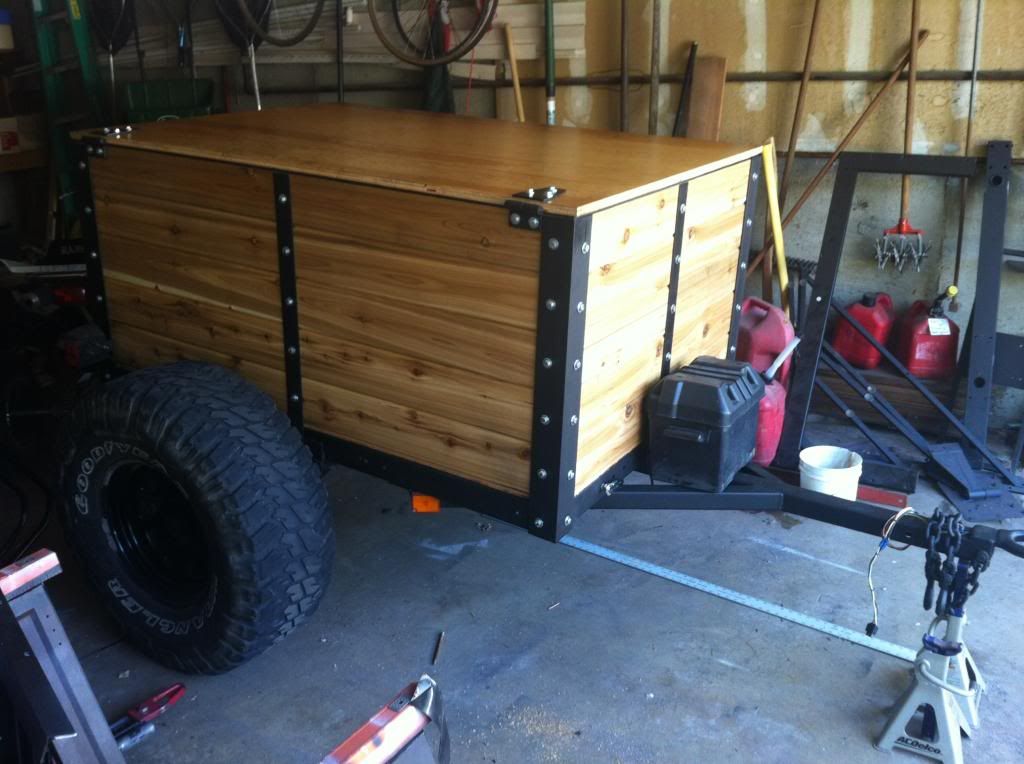 Prototype for front section: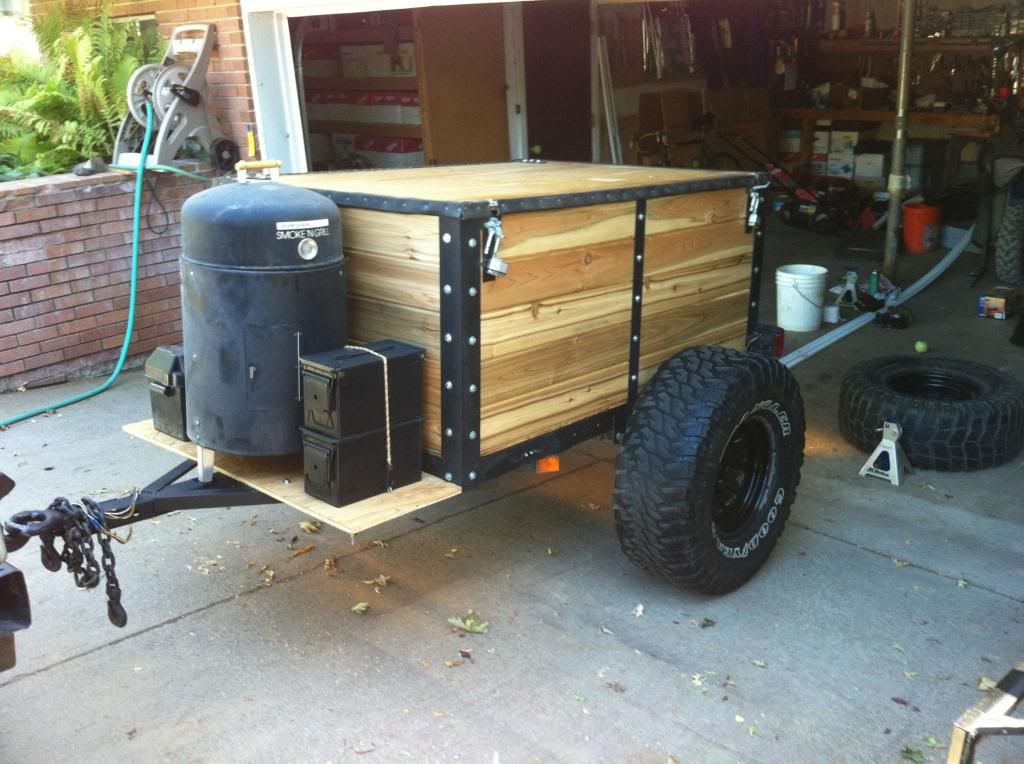 Finishing touches:
Trail tested!:
This is fully loaded ready to go back to college:
My friend and I did all the welding of the frame in 3 days and I finished everything else over a few weekends last summer. It does have 35 inch km2's now with matching rims. Inside floor is bedlined. Next project is a rooftop tent (homemade of course) Its a trooper but I definitely have bigger and better plans for v2.0 this summer and I'll probably sell this little one. The one thing I'll miss is the weight. I could pick it up fully unloaded and without tires if there was a hole in the middle of the frame and I'm not a strong guy.
Tows like theres nothin there!