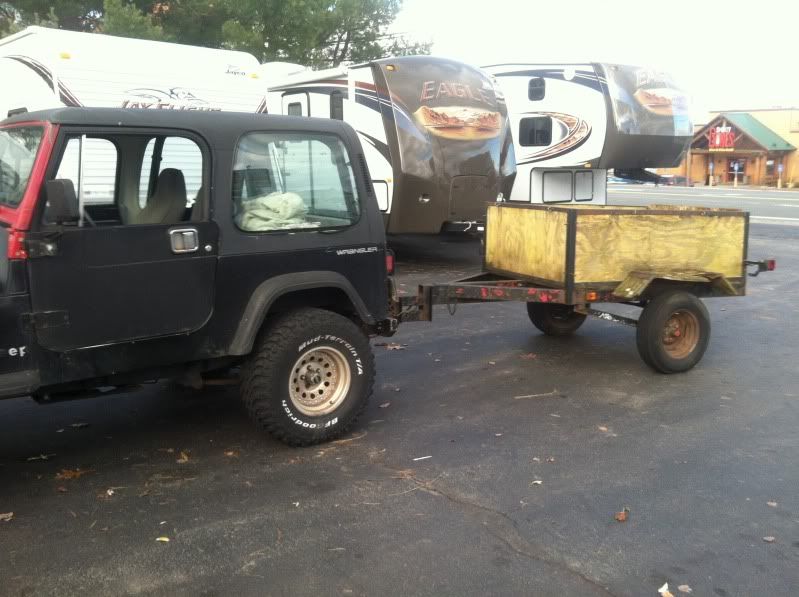 So here the story of how I acquire this shady looking trailer. I had a job offer in Utah that I couldn't turn down. I didn't want to get rid of my jeep so I made the decision to drive all the way from mass to Utah. I had some stuff I wanted to bring but obviously couldn't fit inside my YJ. I looked into renting uhaul trailer, it was 800! No thanks! So I went on Craigslist and found this gem, perfect fit and seemed to be well built. I brought this trailer for 100. Packed all of my stuff in the trailer and went on the road 2 days later I brought it. 5 days, 2,500 miles and countless fuel stops. I made it without issues!
So I still have the trailer. I want to convert it into tent trailer. As of right now, the plywood are rotten and removed from the trailer. Prepping the frame for fresh paint. The axle are shot, square tube with some rust holes. I have no idea how it held up from the long trip across the country.
I am just building it up as I go along. I will replace the axle and maybe weld some metal sidings where the plywood was.
Please feel free to chime in!