So I been seeing all these great little trailers for camping and general utility for towing behind a jeep. I had thought about going with one of the mini trailers available from harbor freight and other places. They range from 4'x4' to 5'x8' and are priced between $250-$400.
Then I thought about all the upgrading I would want to do and figured it would be easier and cheaper to start from scratch. So I went out and looked at the iron pile we have gathered over the years.
I found a 20' joint of 1.5" square tube and some reflector posts from when my dad worked for the state road department. PERFECT for the main frame. I also had a 20" joint of 2" square tube in 1/4" wall perfect for the tounge and axle.
A friend of mine who is a welder by trade was bored and wanted to help so we got busy. We thought it would be best to use as much of the 1.5" joint as we could and not waste much of it. What we came up with is 4'6"x5' inside which comes up as 4'8" by 5'3" total outside dimensions. The reflector posts fit in for 2 strong yet light cross members. I decided on a 24" tall box and we used old bed frames for the angle iron frame of the box. As well as a tongue rack with expanded metal floor. I will use 1x4 tongue and groove wood for the floor and walls of the box
I will reuse the stock jeep spare tire mount off my jeep. I will order the spindles and hubs online. And I will get tires and wheels from the local big o tires store and a tail light kit from Napa. I think I already have a trailer jack laying around here somewhere.
I only have a few pics so far but I will get more as it progresses.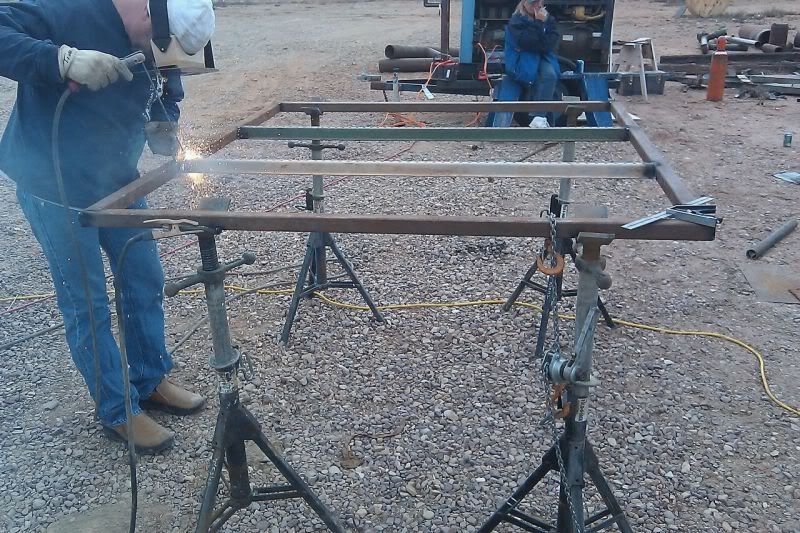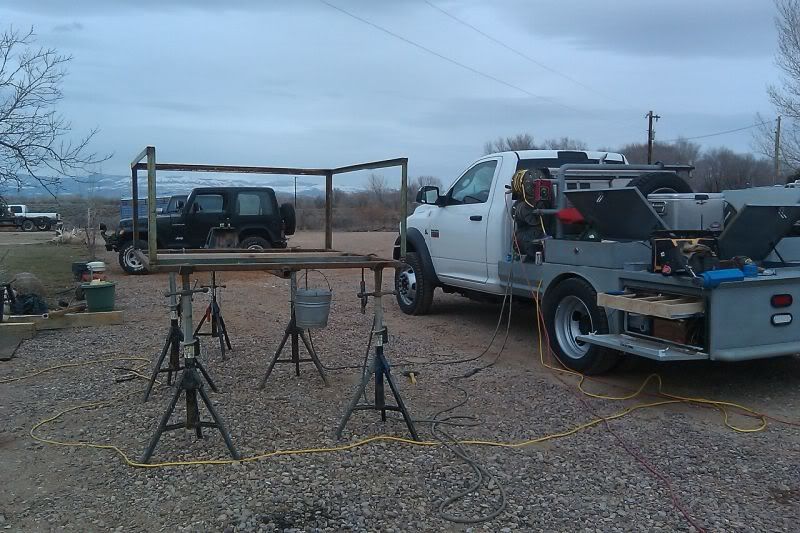 As of right now I am into this trailer for ZERO dollars and the main frame is roughly complete. More to come.
and since my jeep is named "Shoeshine Boy" (underdogs alter ego) I will name the trailer after another cartoon dog "Scrappy" from Scooby doo.
Found a few more pics. I wish the damn wind would stop so I could work on it some more.