So this has taken longer then I had hoped, mainly because the other half decided she wanted the kids room decorated.
All is completed apart from wiring the lights. I'm really pleased with how it has come out.
The roof boxs stores two camp chairs, the cooker, a tent and a dry bag filled with sleeping gear.
A waste water container is stored inside the trailer along with a gas tak for the cooker and a 3 way fridge.
The sink / tap are running on a 12v pump which is sunk inside the water container.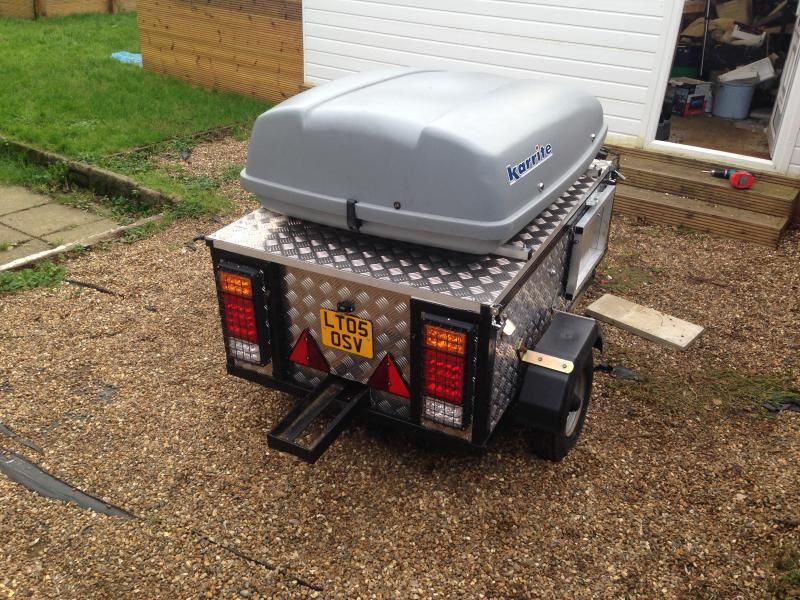 All closed up. Sealed with some bonnet pin latches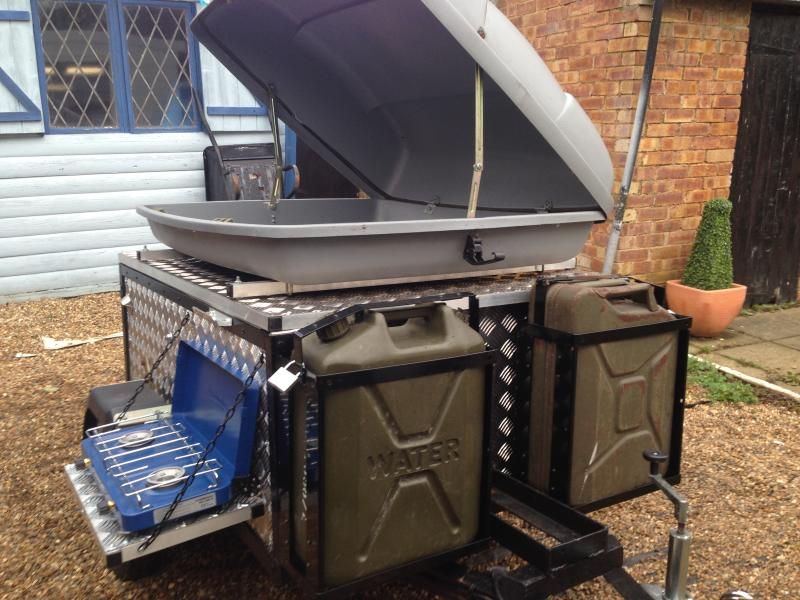 All open, the fold down cooking bench
The sink which is in the opposite side of the removable section for a motorbike to go through where number plate is
The battery, and fuse box set up with a battery charger mounted above the battery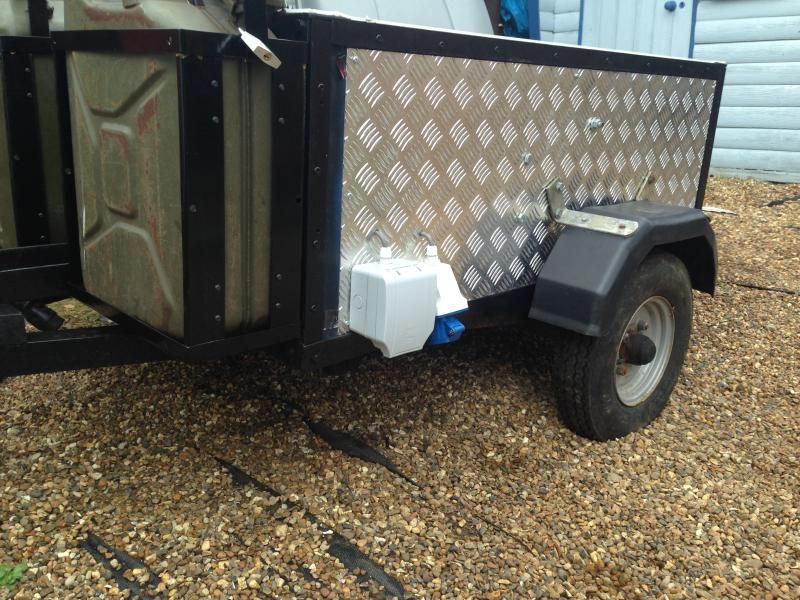 240v in and out sockets. Also pictured but difficult to see is the 12v cig sockets