I've heard folks say that when you own a camper or RV, you're fixing something every time you use it. That's true. I had neglected a few things and brought the camper home this weekend to fix a bunch.
The flip over counter top had separated from the frame. This caused the faucet to crack from the weight being dropped on it. I fixed that, and reinforced it. Replaced all the staples with screws and filled in with some liquid nails. The top (with the dark brown trip) had separated from the frame its sitting on (with the handle)
reinforced and repaired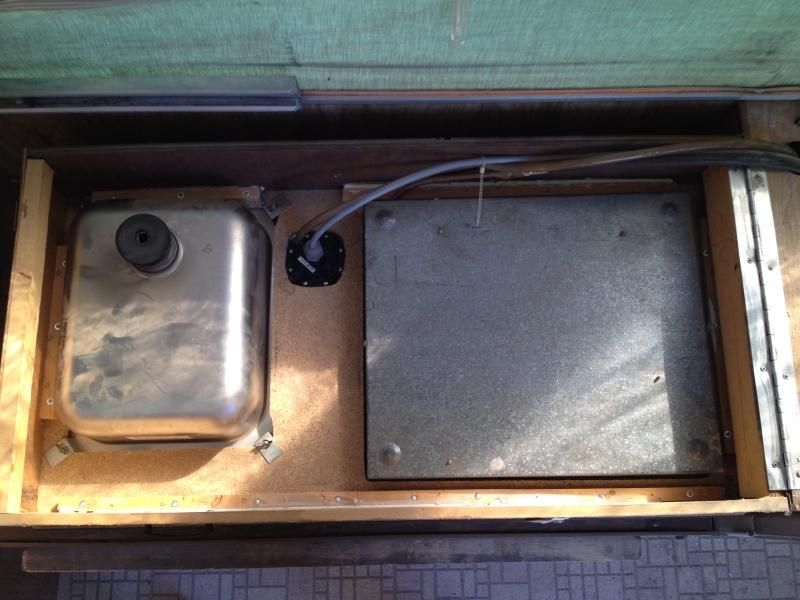 old faucet was cracked.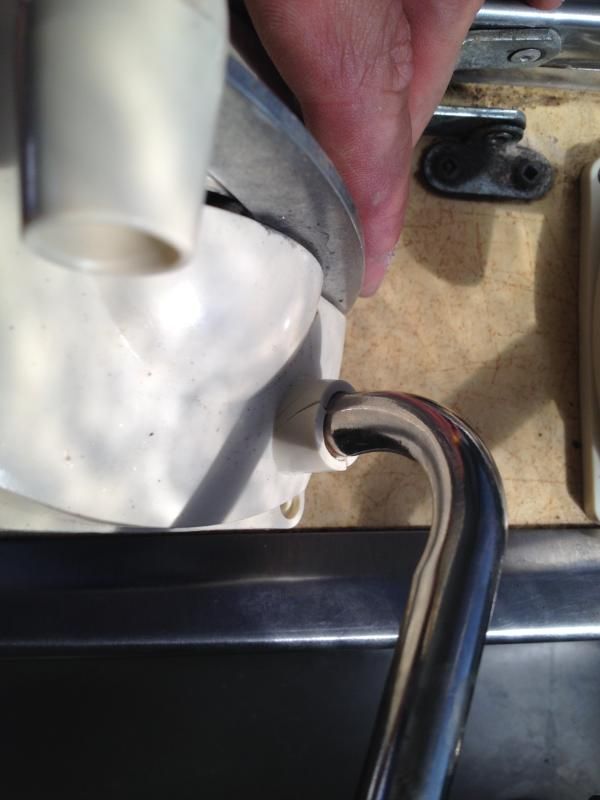 replaced: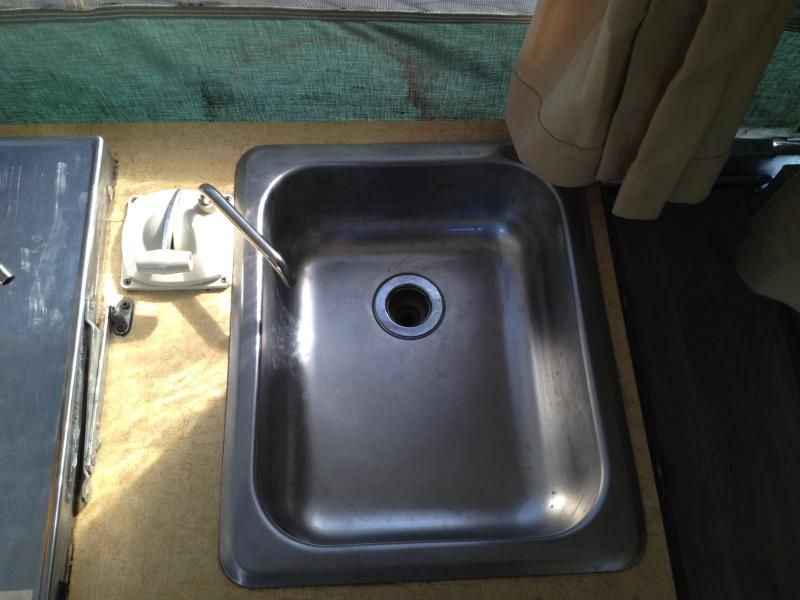 the bottom hinge on the door broke off. I drilled out the rivets and used screws to mount it, reinforced with liquid nails.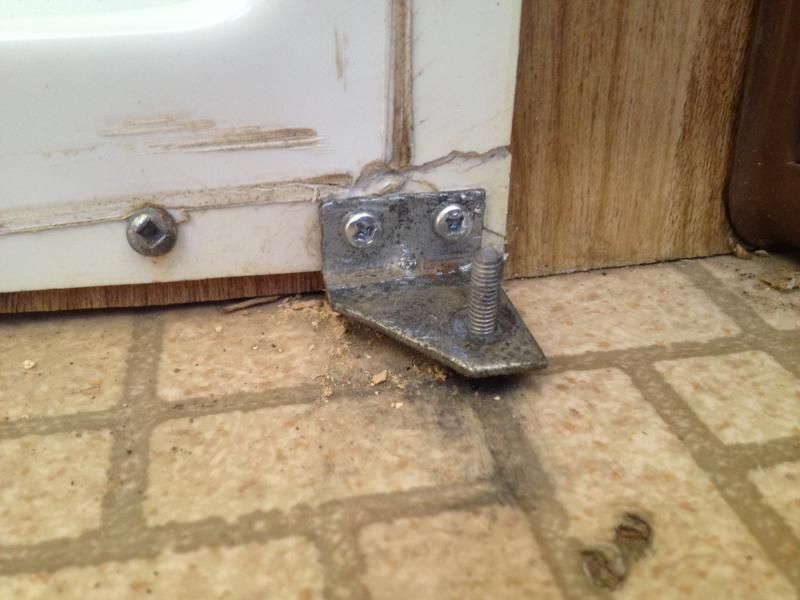 Reinforced the hinge for the counter top too, both on the frame and on the actual hinge (not shown).
then I went through and used screws to secure a few areas where the plastic frame that the canvas mounts to back to the wooden roof of the camper. some of the staples had pulled out and the canvas was coming away from the roof. All better now.
Also inside there there is a seal in the metal ceiling sheeting, the staples had pulled out so I went through and screwed that back to the roof as well. Unfortunately there is some rot in the plywood roof, water gets in somehow through the top seam and if there is a hard rain when the camper has been stored, I can open it up and theres a small puddle on the front bed from the water. Its not bad and because its so dry here there is no mold, and the roof is still solid.
Anyway, got a whole bunch done to it in preparation for a trip this weekend.
Sure my neighbors loved seeing this all day.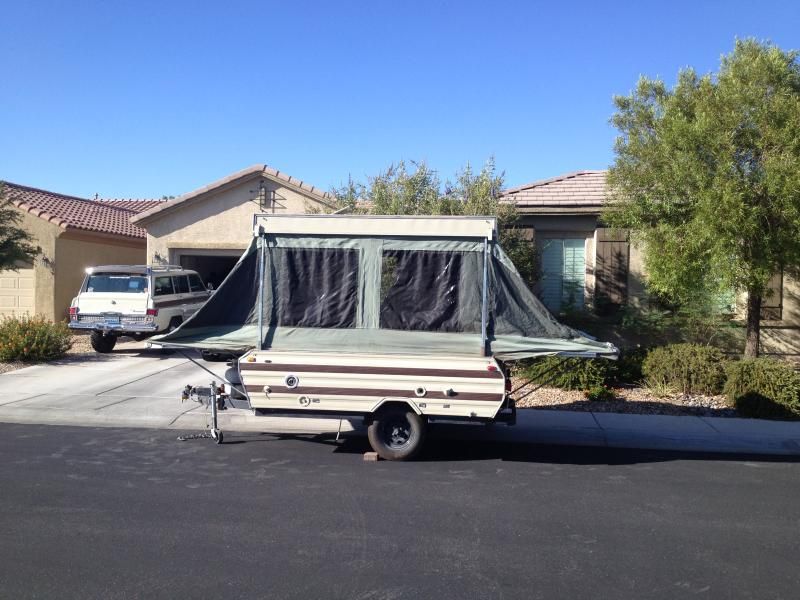 Dropped her off back at our service yard.