Well now...I got enough initiative to actually do something.
The front of my camper previously looked as such: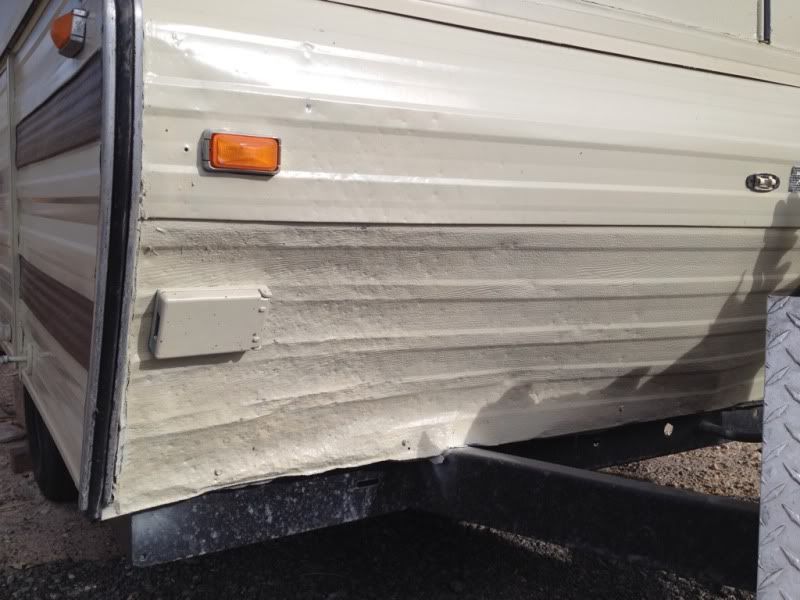 Judging by the fresh chips in my paint, and the way the thin aluminum sheeting looks like it was actually peppered with bird shot, i determined that this is from 30 years of having rocks flung at it by driving down dirt roads. Pretty sure I'm correct. Thats the only messed up part on the body of the camer, the rest is straight as an arrow!
So, I decided to fix this. A buddy gave me a chunk of diamond plate, and i went to work.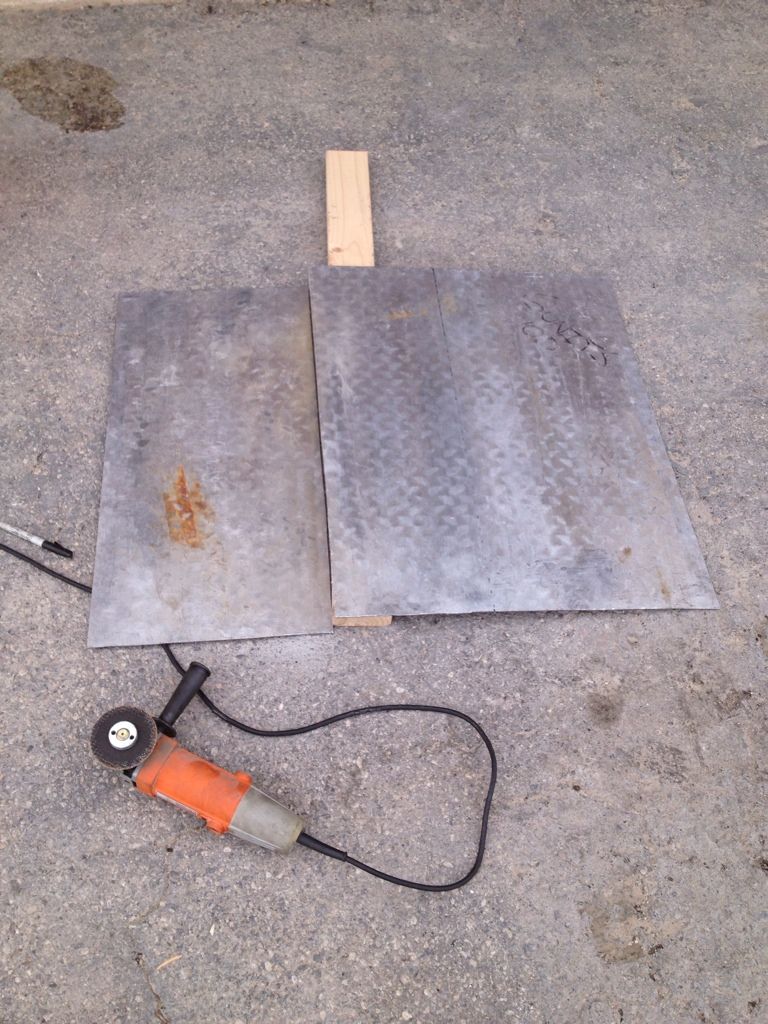 test fitting after the first cut and notch: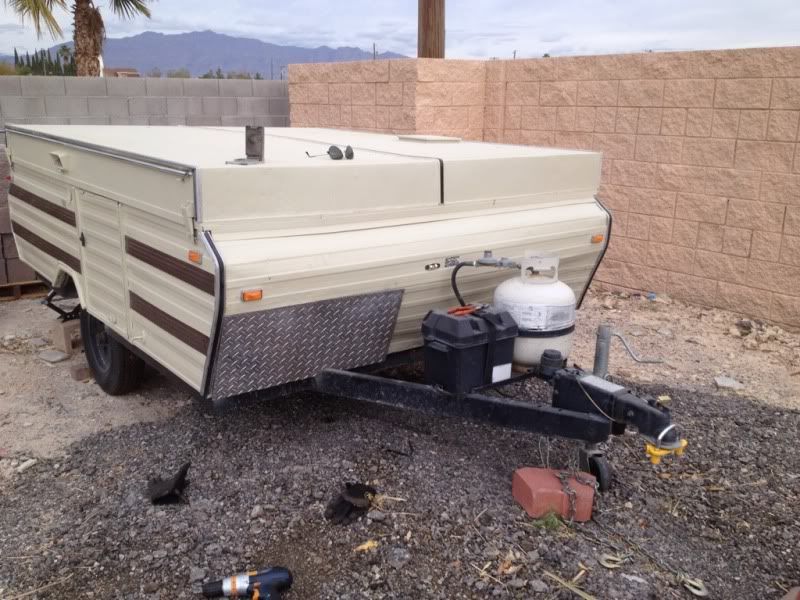 Now, i was retarded and traced the notch on the second side wrong, and cut it too far over (forgot to flip the template). I'll either leave it open or put the little piece back in, i dunno how much I care.
Got them both on there, and semi-permanently attached (drilled a hole in each corner, and used self-tappers to attach to the camper siding. i'm going to add 2 or 4 more screws to make sure its all secure. But here's they're just being mocked up.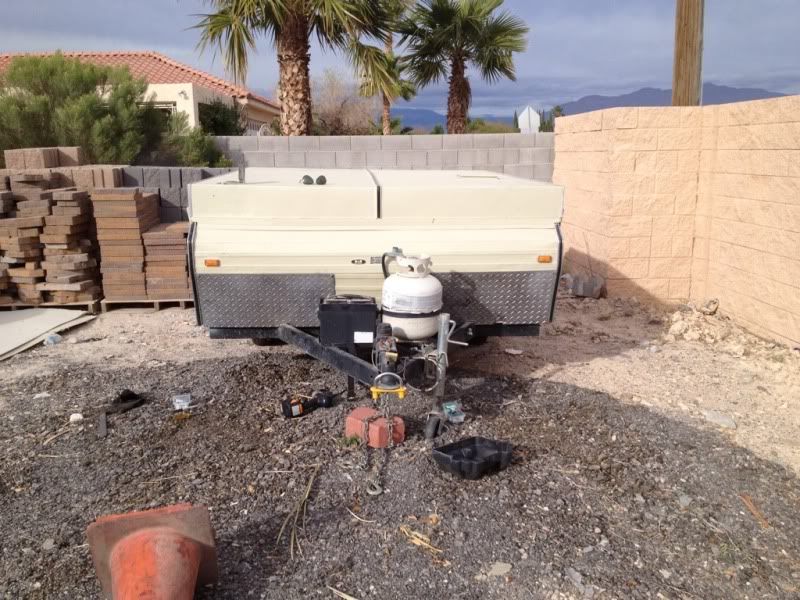 Went back and chopped a hole for the crank handle, and mounted the door for that to the diamond plate itself. (again, not fully attached so dont mind the gap along the left side, it's not screw down tight)
Got it all finished up, again, still missing the last few screws.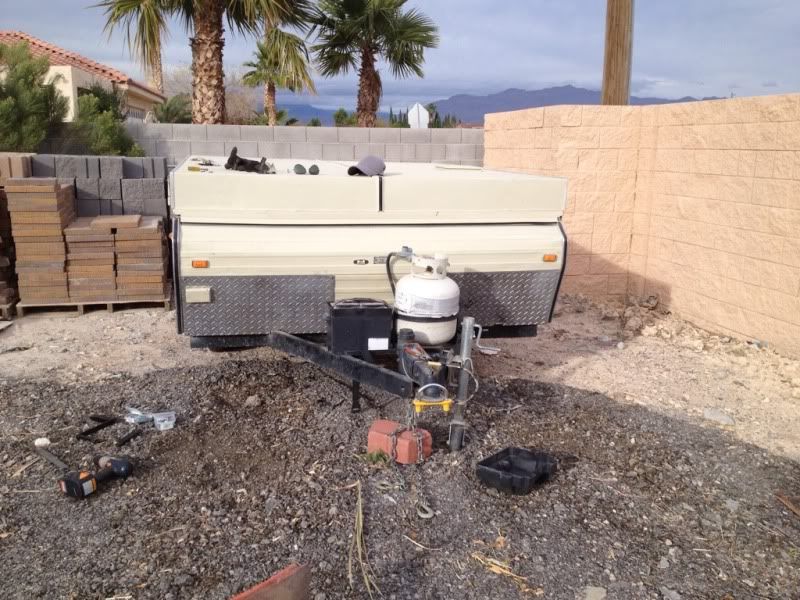 Now here's where I'm stuck. Not sure how to 'finish' them, and what to do about the notch i cut out wrong.
I'd like to fill the notch with the piece i cut out, i can just JB weld it back in and it wont be too noticable. But do i paint the diamond plate to match the camper, or do i leave it diamond platey?
If i paint it, it'll look better, but it'll still require touch ups to the paint because it will still get chipped. Plus, it'll cover up the incorrect notch i made when i repair it.
If i dont paint it, it wont need as much attention over time, but the notch will be more noticable, and i think it looks kinda bro-esque. Like I should have my 4 wheelers and dirt bikes on top of it or something, on my way to the dunes.
LETS JUMP SOME DUNES BRO!!!!!!!!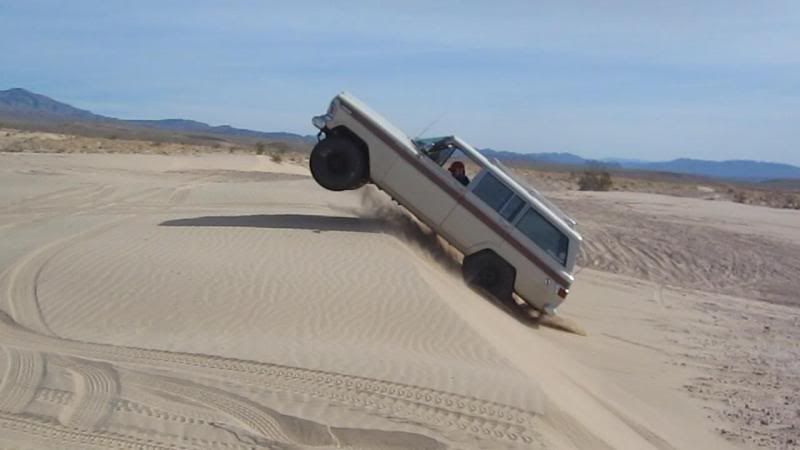 No, but seriously, paint them or leave them silvery?