Registered User
Join Date: Feb 2016
Location: San Antonio
Posts: 4
COMPLETED: Harbor Freight Trailer Build w/ Jeep Wheels
---
After reading ArmyRN's
"Mini Harbor Freight (type) Trailer Ultimate Build-Up"
thread I was inspired and started to create my very own micro-trailer. If you are thinking of starting your own build, I highly suggest you go check out that thread, there is a wealth of information available there.
First up, I needed a platform to begin with. I hit all the usual spots, finally coming across this little trailer on Craigslist San Antonio.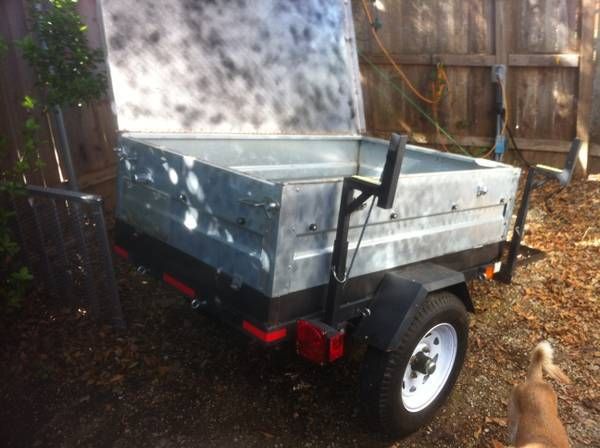 I picked up the phone and gave the owner a call and we agreed to meet the same afternoon. $450 later, I was the new owner. Later that evening, after some research, I found out that it was indeed an older Harbor Freight trailer that has since been discontinued.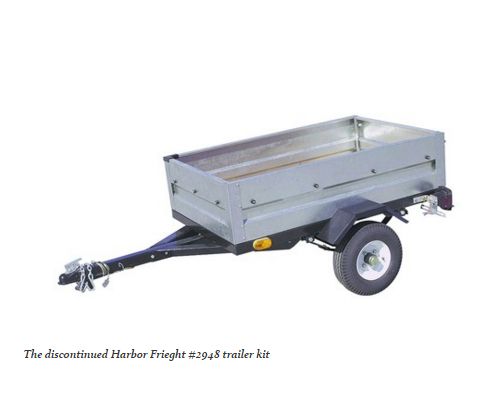 My first order of business was paint.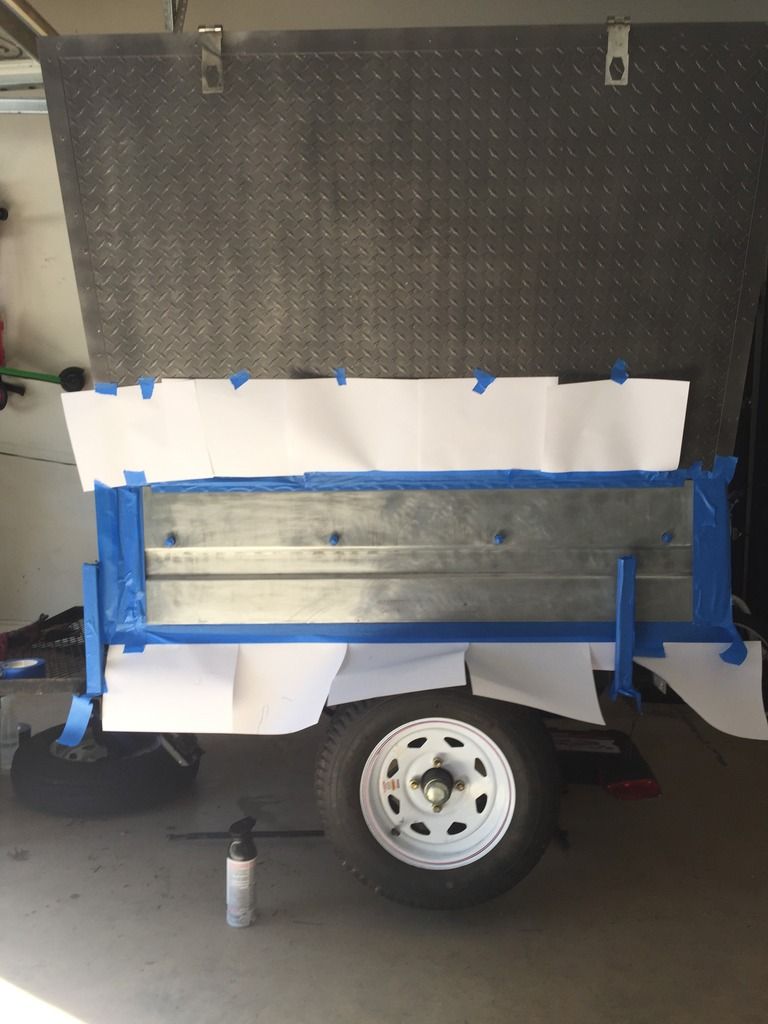 So I stopped in to my Local Home Depot and picked up a few cans of
Rust-Oleum Universal All Surface Spray Paint
, 400 and 800 grit sandpaper, and a bottle of denatured alcohol.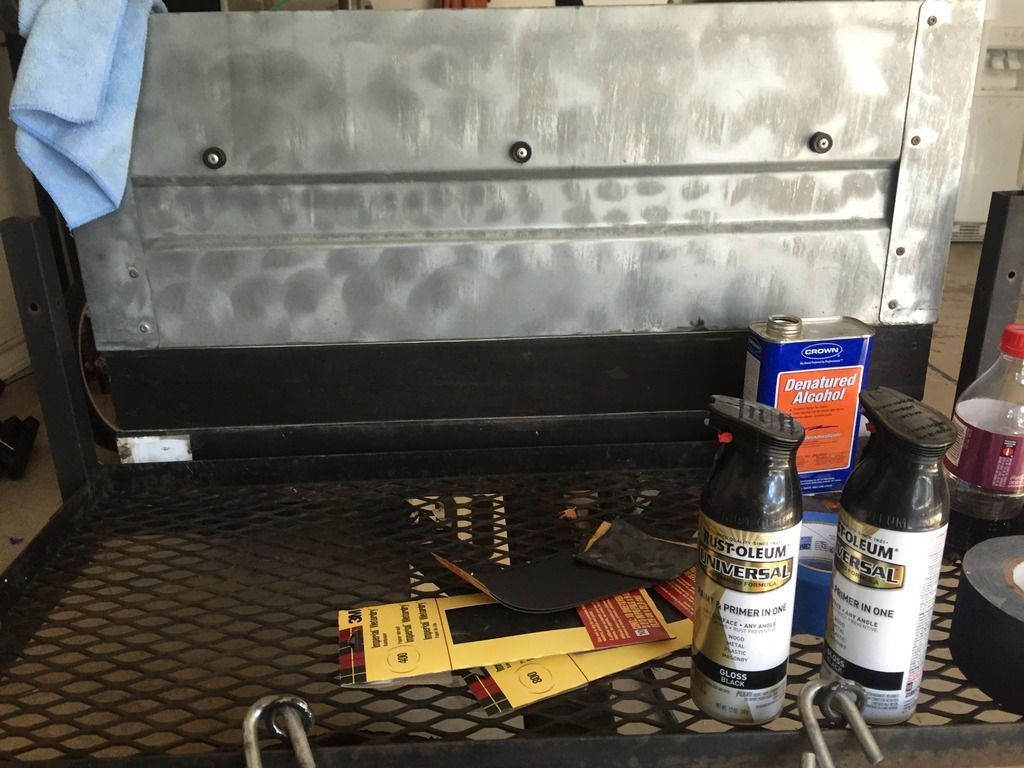 I had never done any sort of painting before, so after watching a few YouTube videos I gave it a go. First, using the alcohol to clear the metal of any contaminates, then using the sandpaper with water. After 3 rounds of that, I started painting.
I have to say, the end result was better then I expected. Not only did I not have any experience, but my confidence in a spray paint was very low. One thing I kept hearing was, "It's all in the prep work", and I have to agree,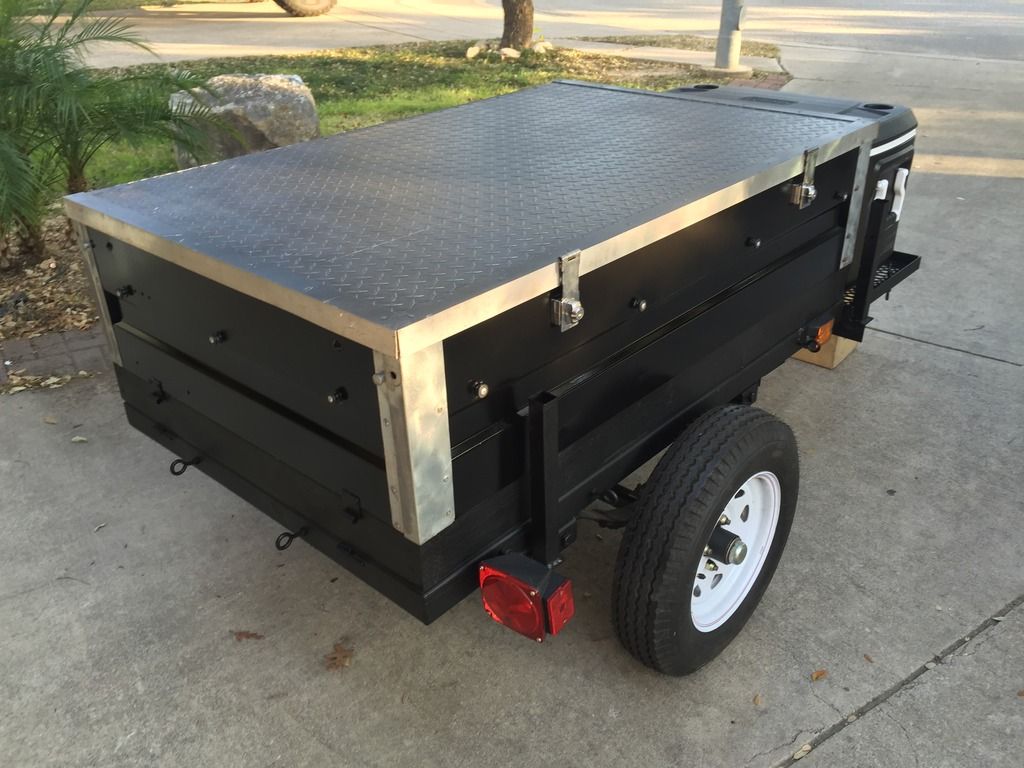 Now that the paint was done, I turned my attention to the front of the trailer. I liked the tray, but was really wanting a basket.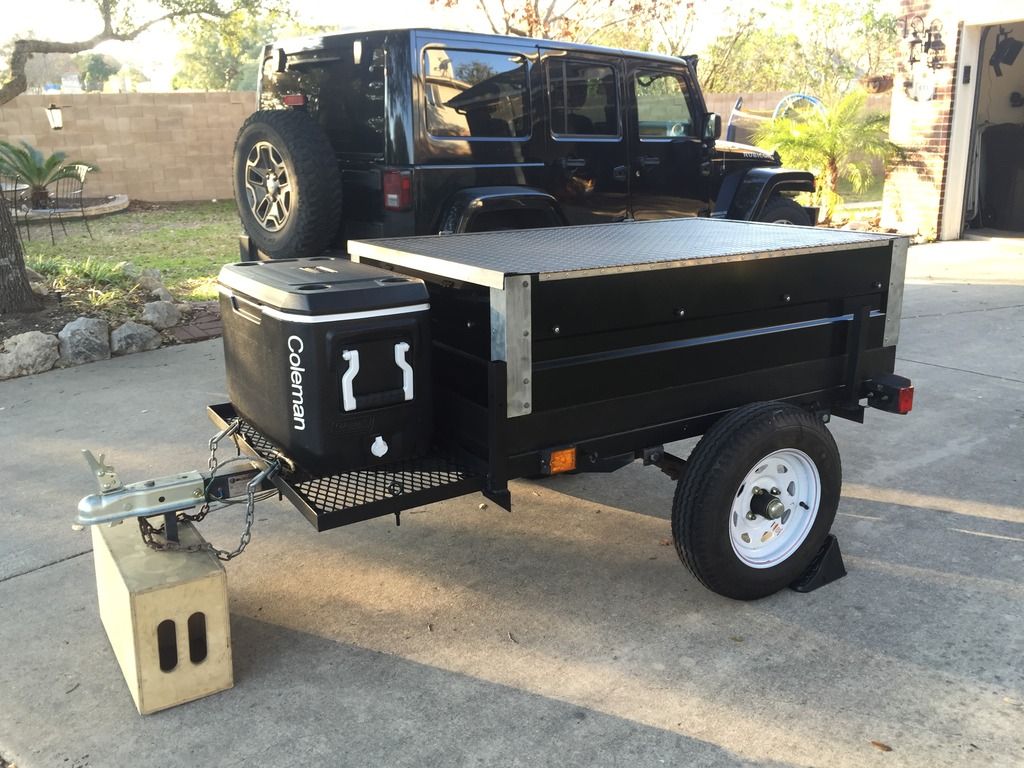 So I picked up some metal and headed over to the welder. While there, I had him weld together a metal frame for an awning. This frame is made out of 1" square tubing and slides securly into 2 existing 1 1/4" square tubing posts.
Welding was done, and now it was time to start accessorizing while I was still researching how exactly I was going to get the same wheels and tires I have on my 2014 JKUR, onto the trailer. A
4' Arb awning
was added, as wells as a
Worthington 11lb propane tank
secured to the trailer with a
Powertank mounting bracket
. To secure the awning to the 1" square tubing I headed over to
FourTreks.com
where I picked up 2 of their modular awning mounts.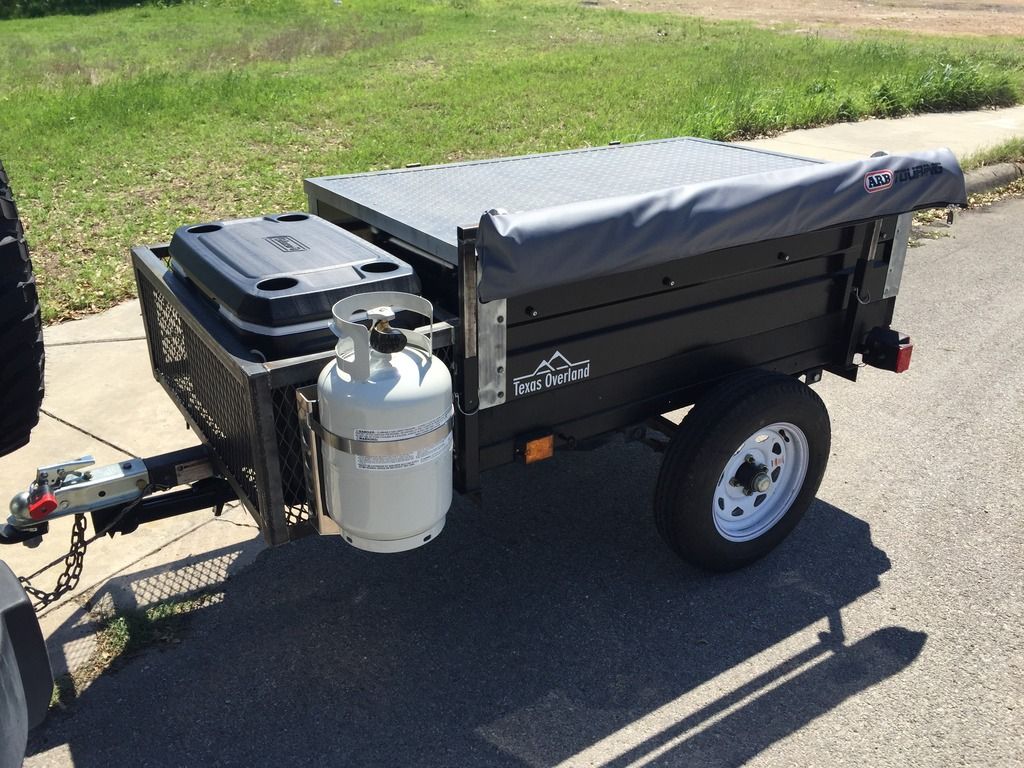 Ok, now it was time for wheels and tires. I knew I wanted to get JK wheels and tires on the trailer, but I did'nt know how I was going to get there. The wheels required a 5 on 5 hub, and the hub on the trailer certainly was not that. Ok, this can be solved by replacing the hubs with replacements from Northern Tool, unfortunately that wasn't going to work for me either. I needed a brand new axle that would fit my small trailer with 5 on 5 hubs. So I stopped into my local trailer supply store,
Southwest Gooseneck
in San Antonio. I worked with Jesse in parts, he was very helpful and interested in my project. We measured everything out and we decided on a Dexter 3500# axle. However, it was much longer then I needed, thankfully they were able to cut and sleeve it for me as well. Next issue, in order for the grease cap to clear the factory wheel, I needed a spacer.
Adapt-It-USA
to the rescue, they offer a 5 on 5 adapter with the exact specs I needed. They had them made and shipped to me in 7 days, great service.
That was it, the final piece of the puzzle. New axle was on, along with new springs with shackles. Time to get the wheels and tires on there.
Well, that's about it for now. I know I have seen a lot of threads asking how to get Jeep wheels and tires on their trailers, I hope this is helpful and shows what worked for me. Next up for my micro-trailer, a fender solution, and then it's time for a trip! Thanks for viewing, Rod.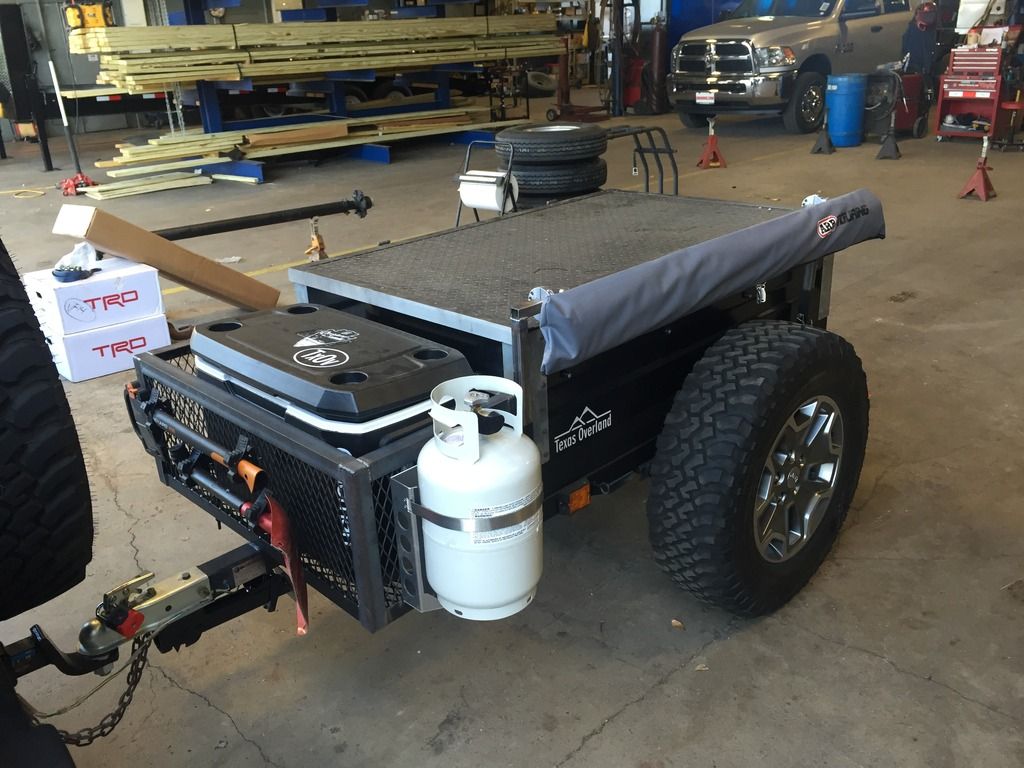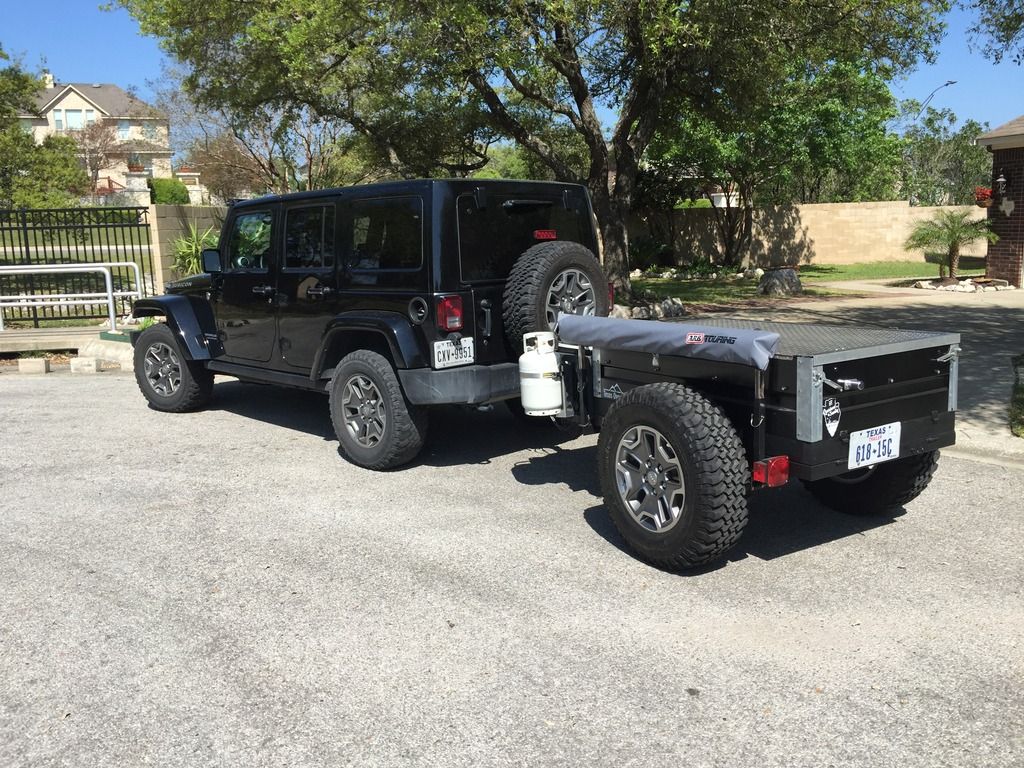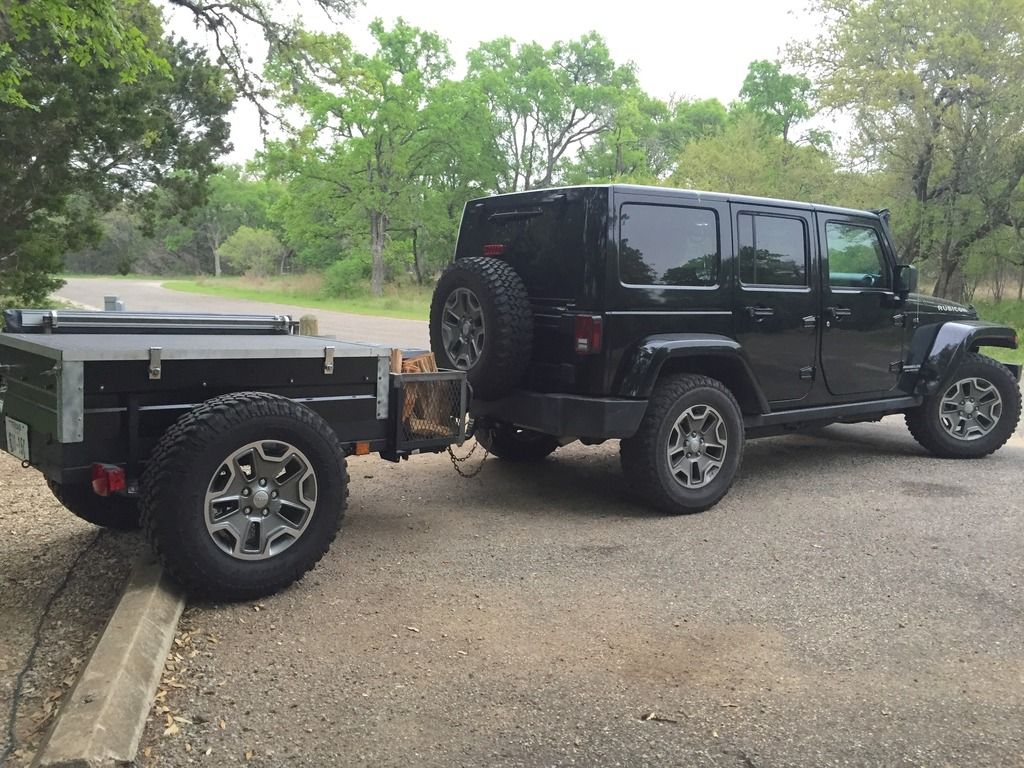 ---
Last edited by Rod_G; 04-01-2016 at

03:42 PM

.
Registered User
Join Date: Mar 2016
Location: Sacramento
Posts: 57
That is slick!


Sent from my iPhone using Tapatalk
Registered User
Join Date: Feb 2016
Location: San Antonio
Posts: 4
A few of my favorite things...
Really liking this new padlock from
BOLT
. It learned my Jeep ignition key in seconds and now I don't have to worry about another key. One key for all!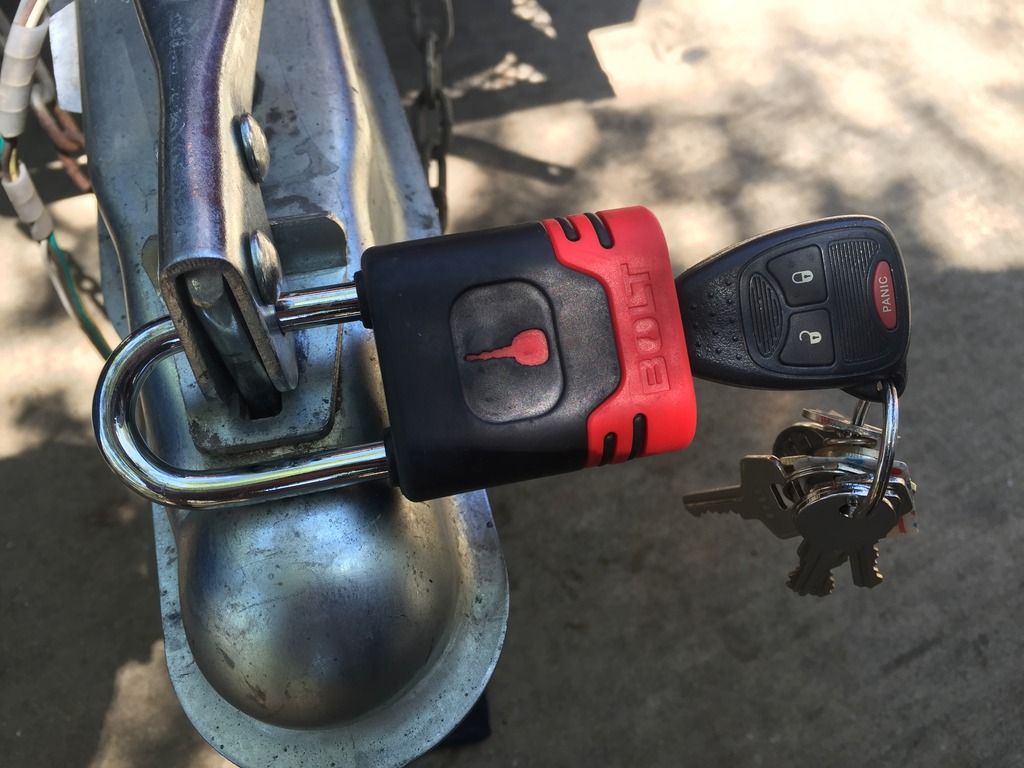 Installed a waterproof, battery powered
LED Light Strip
behind the upper awning leg mount. Just enough light for when we are cooking under the awning, plus, hard to beat at only $10.00.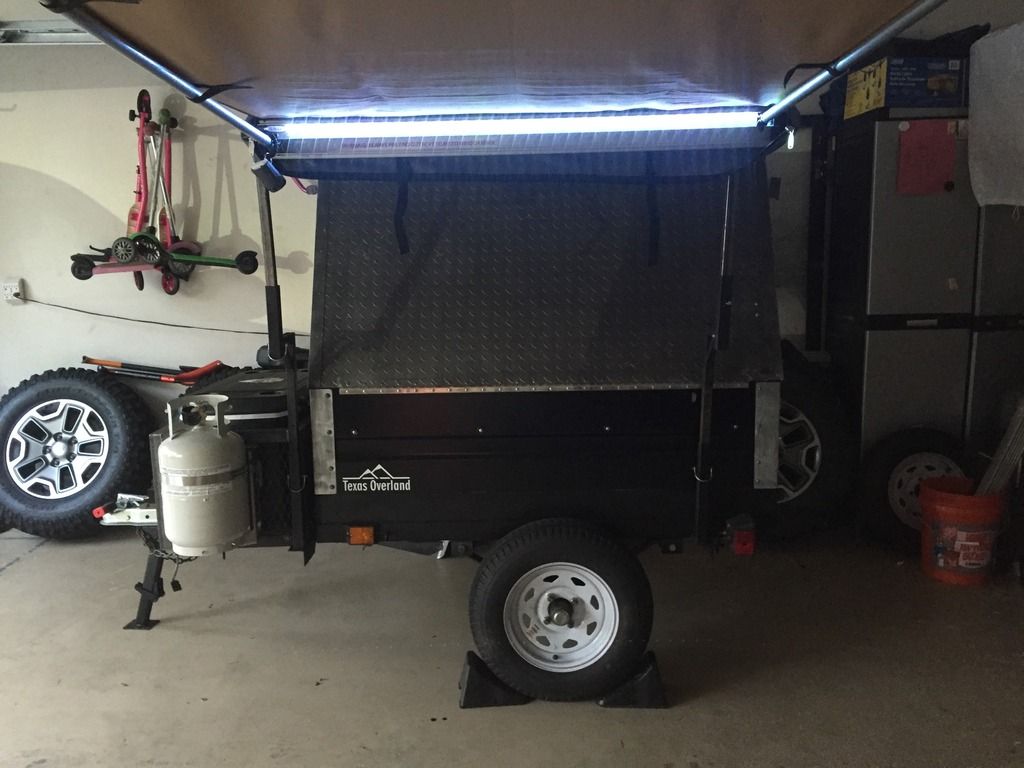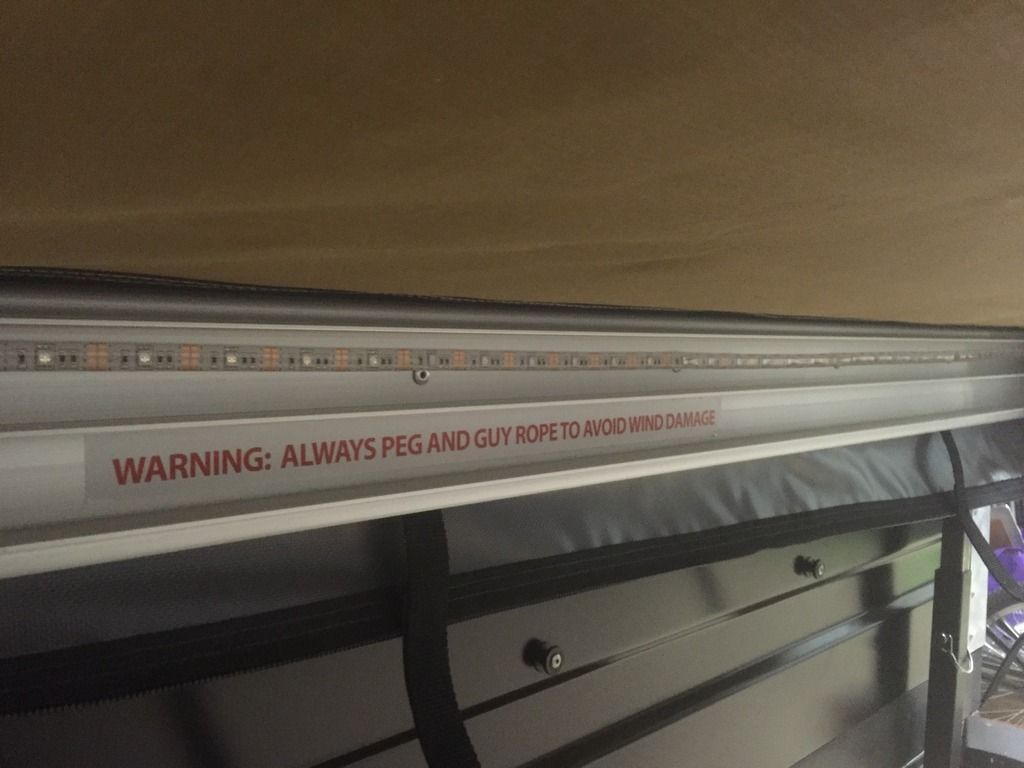 This is another tip from ArmyRN, the
Atwood Stabalizer Jack
. It has worked out perfectly, the trailer is so light, I can just pick it up and move it.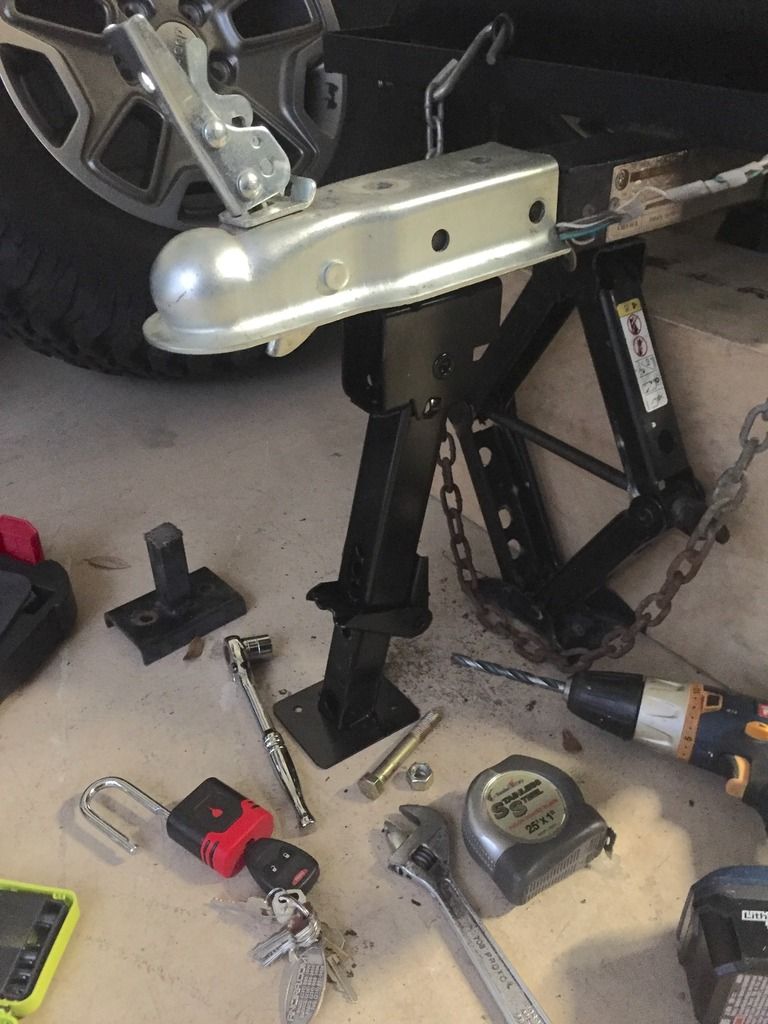 The metal grating used for the front basket makes installing the
Quick Fist Clamps
fast and easy. Still need to grind and paint the basket.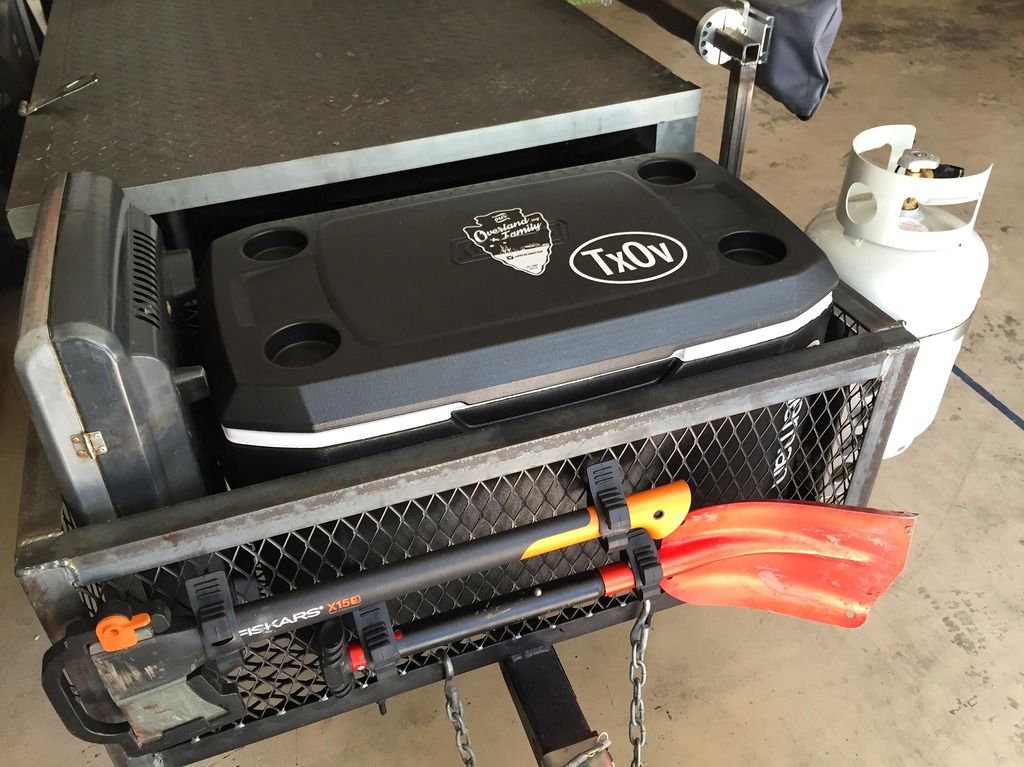 Where'd all my money go?
Join Date: Jul 2011
Location: Norfolk
Posts: 5,324
Nice work! Thanks for sharing. Any updates?
---
My newest build:
To view links or images in signatures your post count must be 10 or greater. You currently have 0 posts.

Web Wheeler
Join Date: Nov 2008
Location: Longview, WA (one hour north of Portland, OR)
Posts: 3,528
Thank-you for the kind references.
As you've found out, you can put a lot of gear in a little HF-type trailer. They make fun little projects that you can actually use once done.
---
You can teach manners, but you can't teach class.

Trailer build:
To view links or images in signatures your post count must be 10 or greater. You currently have 0 posts.

Currently Active Users Viewing This Thread: 1

(0 members and 1 guests)
Posting Rules

You may post new threads

You may post replies

You may not post attachments

You may not edit your posts

---

HTML code is Off

---